How does your process of change affect others? Do you ever think about this? How does living your life at its fullest makes others feel? Have you ever noticed the reactions?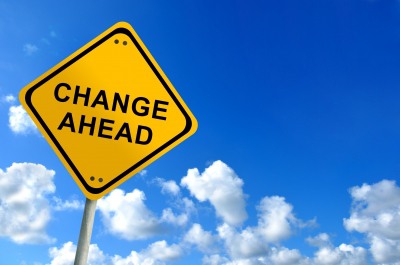 Change, especially of the individual is not that readily accepted by society in general. The fact that you are abandoning some usual routines the masses have, and by that, you are abandoning mediocrity for good, you start to bother people a little bit.
If you've done any improvement in your life recently, I know you've witnessed this. It usually comes from people that are not that close to you, but sometimes even the ones that you never expected are starting to act strange.
But why such reactions?
I noticed a while ago when I started with healthy diet and exercise, and I see this even now preparing for the 5km marathon race – some people simply try to put a tag on what you are doing, just in order for them to be able to sleep at night. And when I say "tag" I'm just trying to be gentle.
People usually classify others that have something different going on, just to feel good for never having the guts to change their routine, abandon their familiar space, jump out of their comfort zone.
But that's perfectly understandable. By doing that, they come to realize the fact that they, themselves, are not on the right track. And that realization is quite painful.
It is hard for many to accept that. Therefore, the easiest thing to do is to assign names and classifications for the ones that are doing the opposite. That way, they can rest assure for a while that nothing different has to be done in their lives, they can sleep sound at night.
But still, even with devaluating others just to appear right in their own eyes, the truth still hurts them. So what do they do?
And here is the easiest way to recognize such people.
They try to talk you out of your efforts, your change, your improvement, your habit, your dream… Have someone tell you that eating healthy doesn't make that much of a difference? Now have you noticed that those are the people that never had the discipline, or the will power to stick to a healthy diet?
Or what about those that tell you that running and exercising is a waste of time? Aren't those the same ones that will never have the discipline to finish even a mile? The same ones that differ from the picture you have in your mind about how should one look? Now let me have a wild guess, and don't judge me if I'm wrong, but I think we are talking about the same people here.
Some even go to that extent to mock others that invest in their improvement, that live healthy, get up early, exercise, meditate and do tons of related things.
But sure, they are all crazy or they have too much time, they have "problems" and countless similar classifications. But the truth is that even quite aware of what is going on, people try to deceive themselves into believing that they are the ones that do the right things, that sleeping till noon is better than waking up five o'clock AM, sitting on the couch and eating chips, is better than going for a run and refueling your energy with a fruit, that spending time on Facebook, is far better than reading some dead poet or philosopher.
But deep down they know they are wrong, and only by giving you a tag and a classification, and trying to mock or eventually break you in the sense of seeing you exactly like them, can they become calm and have a sound sleep.
Some just in order to be accepted never try to undertake the road of change. It's an approval seeking syndrome, I guess. Never to differ from the crowd. But we must realize that only then true success can be felt. Only then will we detach from mediocrity.
When Robin Sharma, a great leadership expert, and bestselling author started to implement many things in his life in order to change it for better, and write about it, people mocked him and tried to make him quit. But only with his persistence, and holding up to his beliefs, he accomplished not only fame and money, but recognition and success, and with that proved every skeptic wrong.
We are taught that people look for excuses. But never has someone told us that the best excuse you can make towards yourself is to diminish other people value. That is the most disguised form of excuse, not feeling as one, even.
If you think that other people are bothered by your habits just because they are quite different from their own and just because they find uncomfortable the fact that you are doing something for yourself – know that you are on the right track.
By analyzing this, you will see which are your true friends and people that support you. You will also see which are the ones that are aware of and feel comfortable with their own values, while not doubting them.
Stick to your plan and efforts, even if they are quite different from what others do or expect. Make it so that when others try to make you hesitate, add even more to your rock solid motive.