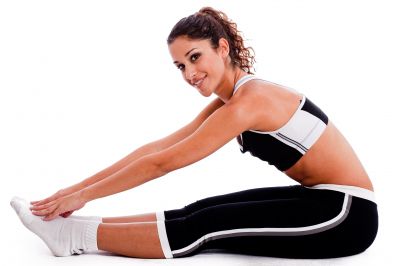 Now many would ask, what for? Well frankly, everything. Not only athletes and models need to work out. It's an inevitable part of a healthy lifestyle, habits, and really a complete individual by default.
If you are serious about promoting your lifestyle in general, and taking it to the next level, you will not fail to realize that this is something that you should include without question.
Nowadays we are presented with the picture of a person working out, jogging, hiking, swimming or doing some other sports, and many people copy that without ever thinking what is behind all of that.
But I guess that's really OK. However, on the other hand the rest never even try to embed this picture in their lives.
So it's important for them, as well as for the first ones to understand how the exercise, especially planed, is something that we should not only incorporate in our lives, but know the benefits of exercise as well.
And there are bunch. Just read ahead and you will see how much you are missing on stuff, if you are not the fan of doing some exercise.
First of all we must realize something. Working out, and exercising is NOT doing some heavy bodybuilding as some may think. It doesn't have to be boot camp hard. It is downright peculiar if you go behind these excuses.
It is not true that the more complex the exercise, the more numerous are the benefits. Actually everything that makes your hearth go faster, or breaks you some sweat can go under this category. And that's really it.
It's something that everyone can do. Not a biggie there. So the excuses of the type: "That is not for me"… forget about them. The lethargic nature of some of us is just trying to lure us furthermore in that circle. You just need to start and recognize the need for change in your life. The benefits are so overwhelming that this post is not long enough for them to fit here. However, I'll do the best I can in order to explain some of them.
The lifestyle benefits of exercise
First of all consider this: Physical exercise is something of a visible achievement. How come? Well, no matter what you do in order to improve your life, this is perhaps something that is most visible. You are witnessing your own improvement, your own success just by seeing yourself exercising, and others can witness the change in your lifestyle too.
That alone is maybe the most encouraging thing. Every time you have the feeling that you are moving in a straight forward direction. And it just feels great.
There is sometimes a tough line to draw- between going outside of your comfort zone and exploring some new stuff (ones that can in turn change many aspects of your life), or enjoying the familiar and never try to undertake any change whatsoever. If you are now at crossroads thinking whether or not you should investigate how the benefits of exercise can add up to the quality of your life in general, I will advise you to go for the first option instead of the latter, and leave things up to you from there.
Health related benefits of exercise:
Here maybe I should forward you a link to a book. There is that much. But here are some of them that maybe sound more important in a way:
Coping with the overweight problem. We all know that all of the solutions here start and end with physical exercise. More calories are burnt, more fat is used, and muscles are toning, thus speeding the whole process.
The bad cholesterol levels are lowering, the cardio system is having a nice exercise, and by that many hearth related conditions are less likely to occur. It is proven that only with a mild change in your exercise routine, your chances of never having hearth problems are tripled.
The lungs are starting to increase their capacity, bringing more oxygen into the body, your breathing is improved in general, and by that you really don't need antioxidants, your body is taking care for all of that.
Hmm, what more? Oh, the immune system of course.
Don't let me start on this one. Tell you what, instead of going on and on about how this is affecting your immune system, I'll try something else. Start with doing some exercise in the comfort of your own home. Or maybe go for a speed walk,hike, or jogging. One week. That's all it takes. Only one week, and you will see.
The ones, who do some physical activity I guess, are probably nodding along now. They know what I'm talking about. Being active, actually keeps me well and healthy during flu season, and throughout the winter when the immune system is more dormant in general. The body will instantly raise its shield and you will come to appreciate the update you've just made to your healthy lifestyle.
So if after all of this I add things like lowering the risk of osteoporosis, promoting bone health, lowering back and neck pain and many others, you probably get the picture.
Another thing that is also worth mentioning is improving cognitive focus. And boy, oh boy, do I like this the most. You will come to realize that with adding some exercise in your daily routine, nothing would be the same again.
You will be more alert, all the time at your best. The attention to anything that surrounds you will never go down, no matter if you have to be stuck let's say in the office for whole day.
"Exercise can make you far more alert" – Robert Brooks, PhD and co-author of "The Power of Resilience: Achieving Balance, Confidence, and Personal Strength in Your Life".
And I've noticed that when I don't exercise because I'm trying to squeeze in another half hour of writing, I don't feel as alert.
That's right,one of the benefits of exercise is that it can actually brings your brain more focus. And what's more important, it's on the long run. The effects here are usually visible after just couple of days.
However, maybe one of the most important benefits that exercise has nowadays is to give you the ability to cope with the stress. And there is no better remedy for that. The perfect combination of chemical processes that happens during some activity (among which is the release of endorphin in our system), mixed with focusing on the moment and letting your worries drift away is the most powerful weapon against stress, period.
Also good sleep comes along with this one under the same category. You will never, ever have problems with falling asleep and waking up early. How that sounds?
Oh, and the looks. We all like this one. Exercising tones your muscles, burns the fat from your body. It actually keeps you young in a way. And makes you look great. This however is achieved by being persistent and applying this on the long run. But the results are great. It's worth the while.
And just if I haven't convinced you so far, how about this: We see many successful people adding this to their daily routine. It's a known fact that most of the presidents of each country have time especially dedicated to some physical activity during the day. And that's each and every day. And if they can do it, given the schedule they have, than I guess I should say no more.
Try it for a week, and you will soon be addicted. You will use every chance you have to go for a quick run, or maybe some tennis session, or workout in the comfort of your own room perhaps. You will enjoy.