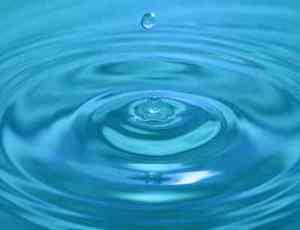 It's a known practice for many, if not all of us to keep a close track on our progress in many aspects of life. However, the ones that we really focus on are not necessarily the most important ones when it comes to deciding priorities in life in general.
We all focus on finances, career, but somewhere along the way they know to hypnotize us per say, and make us forget about all the other aspects of life that we should be focusing on.
It is a picture that is most of all forced upon us by society, mass media, corporate way of thinking. And even though hard to believe, they somehow succeeded in embedding this picture in the minds of people for generations to come. And not trying to fight that mindset is what pushes us towards fully embracing it.
It is good to advance in these aspects of life, make no mistake about that, but we should be more selective when deciding our priorities. It plays a big part on the long run. Eventually over time we tap into some higher awareness and figure it all out, but doing that sooner can result in more versatile, yet fulfilled lifestyle and improved life in general.
Changing the focus for a better perspective
But how to actually change that mindset for good, and learn to appreciate it and therefore strive towards more important things in life? How to find that satisfaction in something that's been off the radar for so long? How to start tilting towards more important things in life while ditching the addiction to society restrains?
Well the way I see it, we should start changing our priorities by simply focusing on smaller things in life. Start to appreciate the things you almost always put in the basket labeled 'not important' or just try to acknowledge them day by day in order to gain a better perspective.
Go and reminisce in retrospect about the things that you thought were not that important, and try to recognize them as success. Glimpse back for one month, maybe even more, and try to find something that is worth mentioning that you simply didn't notice back then.
You will come to realize that you've done a lot, and never even gave yourself the credit for that. You or maybe society decided that those things were not that important.
But here they are wrong. It's the little things that sometimes make the progress, it's the success in multiple aspects of life, some even though considered not important, that makes the big picture.
And by acknowledging and doing so chances are you will start to appreciate things in life you never looked upon that way, and in a way have new found respect for yourself. That alone will in turn change you so much, that you will start to see yourself as very successful in life.
Start appreciate smaller scale success (at least what you now think that is), and you will learn how to impose the picture of success upon you, and see yourself in a different light. Than you will not only start to see things from a better perspective, but also have this believe that you can do whatever that is that you want.
Here is an exercise for you to do right away even today. Before you go to bed this night, try and think about five things that you did today which are worth mentioning. And you should not limit yourself for nothing. Anything and everything that you can recognize as being good. Everything that made your life better in any way.
Appreciate your healthy habits, waking up early and going for some run, hiking, planning of the weak ahead, trying to organize your life,going out, meeting someone, playing on the piano just for yourself, finishing that book, seeing the progress you've made on the scale, embracing the idea of multilingualism, solving the Rubik's cube… Literally anything that pops on your mind.
This way you will at least for a second shift your focus from the things you found important so far, and learn to search for every little thing in life that can make even the mildest of difference.
It is a refresh worth taking. Over time you will learn to appreciate everything more, and hopefully have a more objective view on your goals, and at the end feel more successful in general.