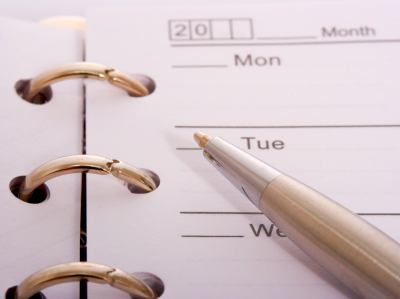 We all have different goals in life. But that's really OK. Each and every one is different in terms of likes and dislikes, each and every one has different priorities and perspectives on life. But regardless what we want, one thing that is common is the way in which we pursue that.
Some of us seems to always get what we go after, but some simply cannot find the right way. I say cannot find the right way, simply because that's what it is. It is not that they don't want to, or don't try enough, but simply cannot figure out a way or approach towards their goal.
Now, I'm not going to pretend to be a smart-ass, and claim to know the answer to this one, but there is one thing that can help a lot when trying to attain your goals. I'm also pretty sure that you will back me up on this one, because you must have read it or heard it before, and many of you probably felt the benefits of it to.
Organization.
Yes, plain simple as that.Organize your life and make the key step in your pursuit for improved and healthy lifestyle.
Get organized and you will achieve the much needed consistency, keeping your willpower steady, and making sure that you are paving the right path. It is a virtue if you will, and a damn good one. And what is most important, nowadays it's a necessity.
 Organize your life and be closer to the success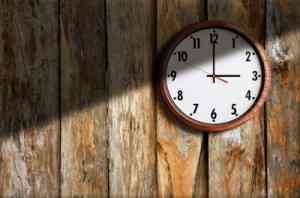 Just take a look on someone who is successful in life. Or let's not try to define success, but rather let's say someone who is enjoying life, and finding a way to what he or she wants.
The first picture you will get is of a person who is determined in what he is going after, and most of all a person who knows how to get organized, probably possess an effective time management skills and knows what to do in order to achieve his dream.
This alone reflects success, and imposes believe upon the others that no matter the current condition, that person will somehow get where he wants. Have you ever noticed that?
Have you ever known just by evaluating someone's lifestyle that you are looking at a person who is more likely to have whatever he wants? I know I have, and chances are you have experienced that too. Have you noticed that he is more organized than you?
So the question isn't whether or not you need some organizational structure in your life, but rather how to organize your life, yourself, and use it to its full potential.
You see, throughout the internet you can find many helpful things about organization and how to organize your life, but going through all that material alone can be daunting.
So one must read and read, again and again, in order to find something even remotely helpful. That's why we are here to present you with the best information possible, without you even having to leave this site.
It's a passion of ours to read and talk about healthier, happier and more success oriented lifestyle, so we will be more than glad to share many helpful material that we are about to compose about this and many other subjects to come.
Organize your life and be one step closer towards fulfilling your goals, and living the life you want. Whether we are talking about career, self-improvement, effective time management, family or many other areas of life, organizing them can change your lifestyle from scratch.
You can find more on this topic on "How to develop effective time management skills".
And don't forget to enjoy being awesome.