My fiancee is a fitness machine. He can do his garden variety of impressive stunts, and looks like a freaking roman statue. Me? I am different in many ways. I like to keep duck-tape solutions in my back pocket. If more can be done with less, I'm game.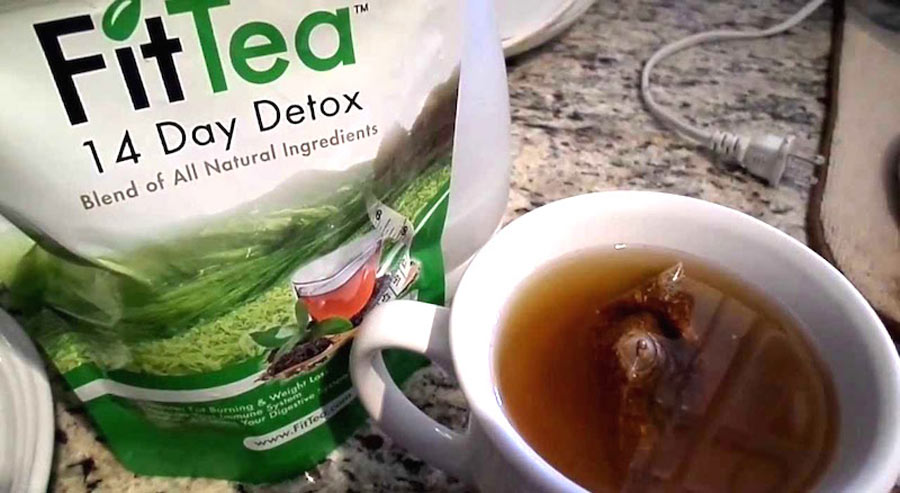 So, whereas he routinely underestimates supplementing as a way of controlling weight and energy levels, I'm betting him dollars to doughnuts that it will work. Homemade teas, selected ingredients, and tricks only a lazy person such as myself could've acquired over the years… He eventually learned not to smear.
The reason I'm writing this Fit Tea review is because I've tried detox teas and supplements of different kinds. Some ended up costing me an arm and a leg, and then some minor chronic problems I've carried along for months.
So, given how my fiancee's site – this site – has a fairly large reach, I'd like to address this hype that's building across Instagram, and try to filter all of the noise, seeing what is what.
I've tried Fit Tea for 14 days (the smaller pack), and this review goes over everything you need to know about this new and trending detox tea.
What is Fit Tea?
Before we carry this Fit Tea review towards my verdict, let's first see how marketing describes it.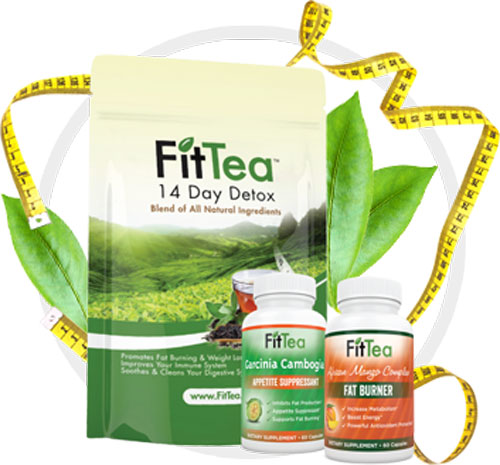 Fit Tea is a detoxifying blend of organic ingredients, meant to speed up your metabolism, boost your energy, and help you with your weight loss. Due to some of the ingredients, it also improves digestion, boosts the immune system, and suppresses appetite.
This description alone, coupled with Instagram celebrities taking pictures is what started to build Fit Tea into a seriously large trend. But let's collectively overcome such bias, and start from the beginning.
Is Fit Tea safe?
This is the first thing I really care about. Because when you burn yourself once, you start getting irrationally fearful.
However, no need for worries here. Fit Tea consists of organic ingredients, all of which come from organically certified suppliers. It is made in USA, non GMO, soy and gluten free.

Bottom line, it seems safe to use.
Fit Tea review – The ingredients
Some of them I've heard about before, others I've googled.
Most however have been used in Asian culture for centuries, traditionally for holistic medicine. Blending such herbs is how people in most mountain regions have treated flu and other conditions that affect the stomach, digestive tract, and consumed them for everyday use in general.
No wonder they live longer, and stay healthy.
Organic green tea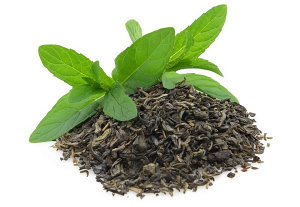 this one comes first. From what we know by now, green tea provides a metabolic rate increase of up to 4%. It also provides the caffeine we see listed in Fit Tea.
Even more importantly, it increases the process of thermogenesis, causing cells to increase energy expenditure and body fat oxidation. In other words- it burns the fat.
Oolong tea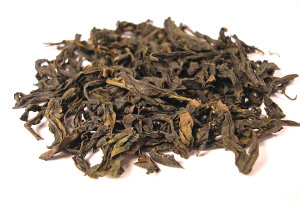 This one lowers the risk of heart disease, cancer and osteoporosis. In addition, it positively affects mental alertness, and further helps in speeding up the metabolism.
Garcinia Cambodia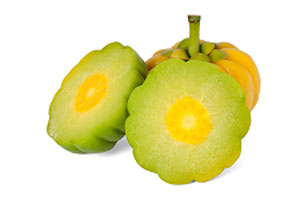 The one you've already heard about. Its natural ingredient, the HCA (hydroxycitric acid), is responsible for suppressing appetite and preventing fat composition, turning it instead towards glycogen (an energy source).
Ginger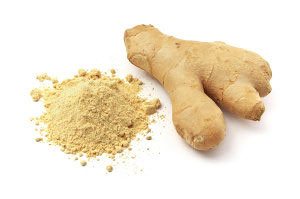 This one can cause a crazy boost in your metabolic rate, and has the same thermogenic properties as the green tea. Additionally, it will help with digestion, and serve as a natural diuretic, thus forcing your body to flush out more water and slim down effectively.
Pomegranate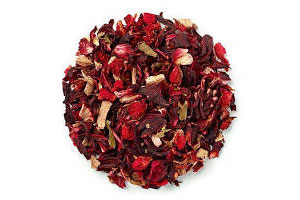 Helps in lowering LDL cholesterol, while rising HDL cholesterol.
Organic Rooibos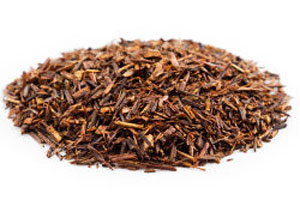 Often described to have anti-inflammatory and anti-viral properties. The immune system boost which Fit Tea is promoting – if there at all – is primarily thanks to this one.
Stevia
If there is one thing you need to take away from this Fit Tea review, let it be this. Stevia is your friend. It reduces your sugar cravings, contains no carbs, and is a natural sweetener with no calories.
It will make you eat less, while giving you more of a sweet taste than honey ever will. Amazing times.
All things natural, you can even blend your own mix (as I've used to try many times before). Though there are other ingredients which speed up the process as well. Like guarana, sea salt, citric acid, lemon juice, matcha green tea…
My results with Fit Tea
I started using Fit Tea 20 days ago. Ordered the 14 day pack, and once it arrived I haven't missed a day since.
First of all, I love the fact that you can stop and start again whenever you want. Other workout and weight-loss programs keep insisting otherwise, and I cannot really picture myself inviting additional pressure cookers into my daily routine.
So extra brownie points for that.
Let's focus on the important stuff… The Fit Tea review results you came here for:
First of all, I've noticed my appetite decreasing only slightly. Still great, so I cannot complain there.
I've lost 5 pounds in 14 days – for which I suspect the most of it was water- without any change in neither my diet nor exercise. Fat tissue is noticeably down a notch- I look slimmer, and my stomach looks flat all of the time.
Another thing I'm very happy about is digestion improvement. Here is why – I'm practicing and learning to become a Gestalt therapist, and if you know a thing or two about Gestalt, you probably know that it will have you sitting with a group of people, in a circle, involving some periods of silence here and there.

Now picture your stomach going bananas while everyone else is being silent. Horror, right? Well, you don't know the half of it.
However much I value skinny and whatnot, this is what I'm most happy about. It's like my digestive tract has just underwent a 2.0 update. Happy times.
My energy has improved, but not in the sense of having extra up my sleeve, but rather not experiencing any down periods throughout the day. Maybe it's by chance, cannot tell – gotta test this thing further.
My blood pressure is more regulated… Long story short, my fiancé invited me to appear on his new workout program, and I ended up having great time, toning my body, and losing some weight. All went great, and one week after we finished filming, I felt confident enough to try a cross-country 5k race.
Injured my knee, and had to stop working out for a while. So being summer and all, and outside temperatures trying to be funny by being 400 degrees, my blood pressure started going down at times. I don't know whether it's coincidence or not, but things are steady now.
Oh, and last week I overate with my fiancee (he knows to be a chronic overeater – and I envy him for looking fit regardless) and found out that after a morning cup of Fit Tea I felt way better.
He was a wreck for the day, and I felt more or less normal. So now he wants to start drinking in order to feel lighter for some of his heavy workouts. We've already ordered another pack (the 28 day one this time).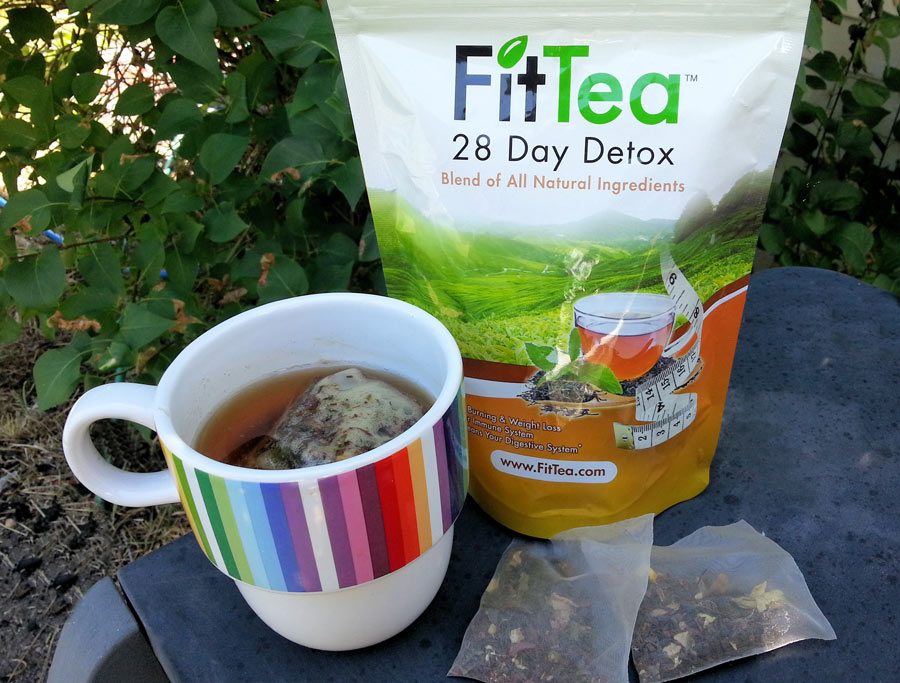 All in all, Fit Tea is working – more or less, depending on how wild your expectations are – in line with what you've been told to expect.
The way I see it, it is an organic tea which you take daily, and it does a lot more than slimming your waist down. Besides, this is not a one-time detox solution. You can continue to use it even after your goals are being met, as your daily maintenance drink.
How to use Fit Tea for best results?
First of all, drink one cup per day.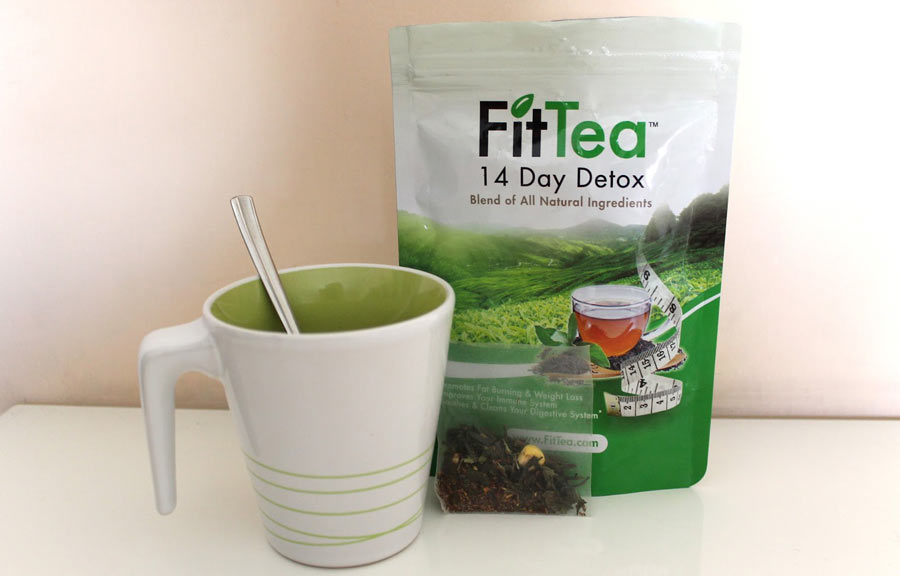 That's it. Easy right?
You also have to stay hydrated throughout the day, and cut down slightly on other drinks you used to fancy. Coffee and alcohol usually come to mind.
The optimal solution would be to exercise 3-5 times per week, but judging by my experience, if you are after a minor fix, you can do without it.
The tea cup comes in the morning (one teabag, 3-5 minutes in nearly boiling water), with or without breakfast, cold or hot (I prefer cold – letting it cool down in the fridge for about 10 minutes).
Another thing you can do is add lemon or honey – or even better – agave juice as a honey replacement. Besides, stevia, remember?
Don't overcomplicate things… It's tea, nothing more. Over time, results start to pile up. Include it as a part of your balanced and healthy lifestyle and you will see even better improvements.
This can help you in many areas, but don't expect magic to happen if you are living inside the frame of unhealthy habits. Overeating, sedentary lifestyle, excess junk food, forgetting to pay the sandman… You have to understand that though Fit Tea will help you by boosting your energy, speeding up your metabolism, and suppressing appetite… you'll still have to cooperate some in order to have amazing results.
You've probably noticed Fit Tea in some of those Instagram celebrities' photos, but don't forget that they work out as well, and try to lead a healthy lifestyle in general.

While on this subject, allow me to insert a shameless plug… We are building an amazing workout program. One that is customizable for anyone and everyone. Length, minutes, weight loss, intensity, muscle definition, endurance… Everything is customizable and powered by a very smart algorithm.
My fiancee has reviewed fitness workouts (like the Piyo review or Core De Force review) for more than 5 years, coached for a while and knows his stuff. My sister – who is also on board – was a fitness bikini competitor. Me – I'm a proof that this is doable and sustainable… The other person on board is very skilled in coding and user experience, so he's making sure that what we are building is unlike anything else on the market.
The First Truly Customized Workout Program
We've just launched our own fitness program – Fitness Updated.
A library of video workouts (from easy to super intense)
A personalized calendar tailored to your goals and preferences
A personalized nutrition program
Daily guidance so you stay on track
Smart algorithm that modifies your program if necessary
Programs for all ages and level of fitness
Start right away with the FREE 7 day trial, without a credit card needed.
Back to the Fit Tea review now, and sorry for promoting my work so shamelessly.
What to know before purchasing Fit Tea?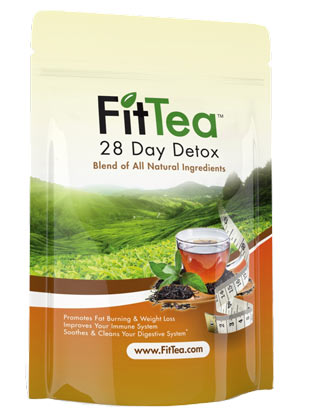 Given how I ordered an extra bag, choosing the 14 day pack at first was a mistake. I should have gone with the bigger one right from the start.
Also, there are different packs to choose from. My advice is to go with the 28 Day Pack. They have an extra fat burning pack, a starter pack, Pro Pack etc. Try your hands at the tea first, and then experiment further if you'd like. I for one don't have much interest in things other than the tea itself.
The 14 day pack is the same, only you save slightly when you buy the bigger 28-Day one.
Where to buy Fit Tea from?
You can find it on Amazon of course.
Disclaimer: "We are a participant in the Amazon Services LLC Associates Program, an affiliate advertising program designed to provide a means for us to earn fees by linking to Amazon.com and affiliated sites."
As for value – it's worth the price even as a new replacement for your ordinary tea. Having everything else in consideration – it's a real bargain, and the best duck-tape solution for losing weight and detoxifying your system on a budget.
If you decide to start with Fit Tea, the comment section is below, so drop us a line and share your experience as well.