This Beachbody on Demand review, as you would expect from Lifestyle Updated, brings about the most detailed description of the program available. As the internet has already revolutionized fitness years ago, it was about time for Beachbody to finally join the party. And having reviewed nearly most of their popular workouts so far, we wanted to give our verdict for the Netflix of fitness as well. Updated regularly, it will cover every change over the years, and tell you exactly what to expect.
*Updated: April, 2020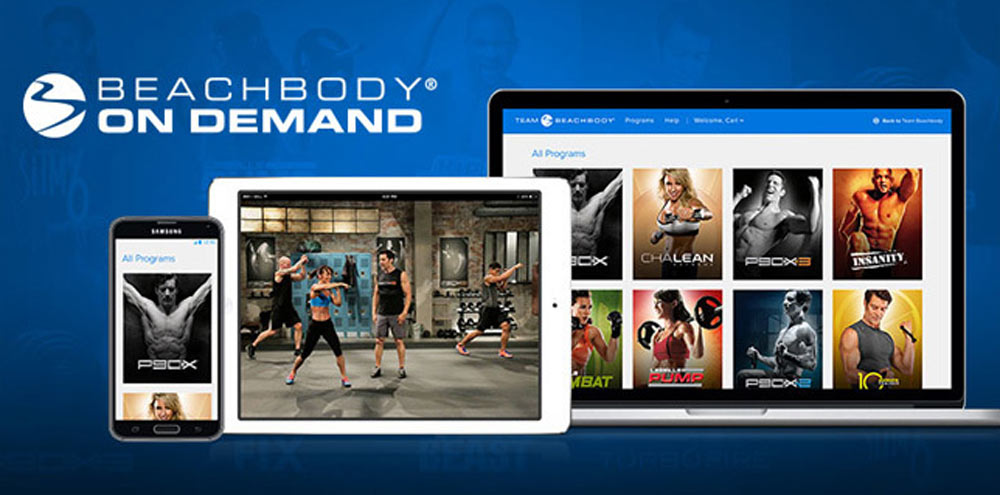 Regardless of whether you are a Beachbody fan, have bought some of their workouts in the past, or encounter this brand for the first time… Read ahead, because I'll do my best to review this platform, and have all of your questions answered. This Beachbody on Demand review goes over the good, the bad, and the ugly. No flowery prose, no sales pitch at the end, and a lot of ground to cover.
To keep, therefore, this introduction short, I will start right away.
What to expect from this review?
First of all, who am I to review Beachbody On Demand, and what gives me the credibility? Well, let's backtrack for a bit. Beachbody, the company, has been around for more than a decade, creating a redefinition of the home fitness genre.
I started with the Insanity workout 8 years ago, but their programs were trending long before I joined the party. With new materials being released every year, and a user base growing ever larger, Beachbody was, and perhaps still is, the biggest fitness laboratory. They know how users interact with their workouts, and continually work on improvements.
Being a fitness aficionado for most of my adult life, and coaching for a while, I went ahead to write some of the most visited reviews on the net. Watching this site receive feedback in the count of thousands, it was a life changing but also humbling experience. Questions and e-mails were pouring in, so many in fact that I couldn't even catch up answering… And to spare you the long story, let me just say that I know what to look for when reviewing fitness products. I created one of my own, pay attention to detail, and regularly interact with people who are passionate about weight loss, health, and holistic fitness.
This review is a careful analysis of Beachbody on Demand, that goes every feature of the program. As you'll learn by scrolling down, there is not a single stone left unturned.
Note, however, that the body of this page will continually change, according to the latest developments in the platform. That being said, the review itself might become more or less positive depending on the features rolling in, the movement of their price packages, and the competing options on the market.
And since there is a bit of guidance lacking, I'll share a free e-book at the bottom of this page, showing you how to get the best out of this platform, should you decide to join in for the free trial. But let's start one step at a time.
Get all Beachbody workouts for just $99

What is Beachbody on Demand?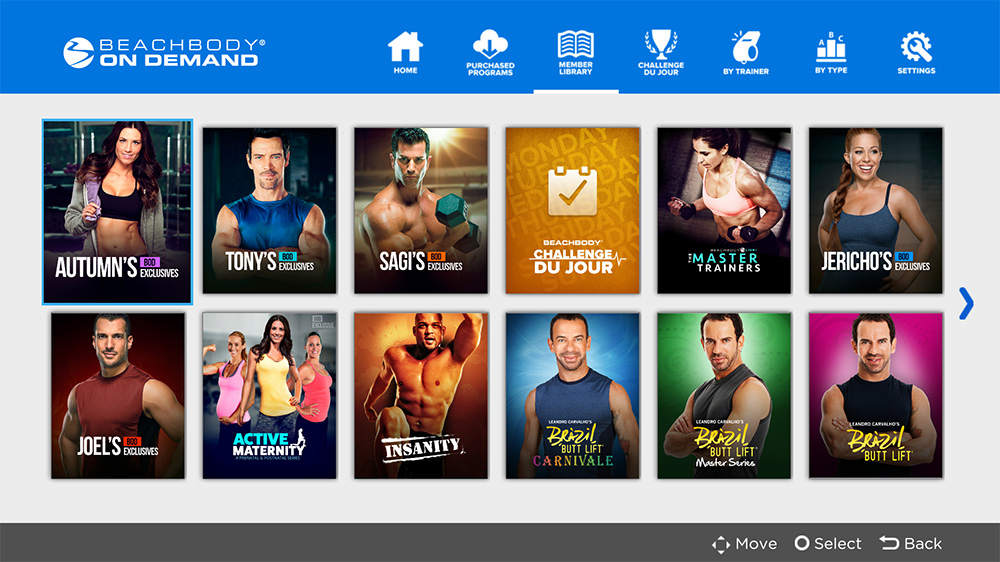 Beachbody on Demand is a huge library of online workouts available for streaming. It is a place where you can access 60+ fitness programs, even more meal plans, and many different features. Included inside are all of their previous releases, as well as every new release or update that is about to roll. With unlimited access, you can watch any number of videos per day, on any device, for as long as you are subscribed.
Granting true mobility, Beachbody on Demand allows you to stream workouts on your TV, laptop, tablet or smartphone. This wasn't always the case, and they didn't even have an app at the beginning. Many years in a row, the platform was a secondary project of the company, filled with marketing innuendos for their top tier products and subscriptions. However, year after year the platform improved, offering, what is now, a true fitness sanctuary that aims to please.
Every workout program from Beachbody comes with digital books attached. This manual, if you will, shares the principles, the meal plan, and many different tips on how to get the most our of your workout. As long as you are subscribed, these tools are free to use.
The videos can be downloaded and played even when you are offline, and there is also an option to connect directly with a Beachbody coach, and have a live chat. Both of these features are newly introduced, and they radically improve the older version of the platform – a version where you were left on your own, and had to rely on a stable internet connection.
Here is what Tony Horton had to say about it:
It's f*cking great. It's about time.
So with this introduction out of the way, it is time to go over the features one by one, and comment on what is perhaps the very essence of Beachbody on Demand – the workouts.
Why Beachbody on Demand?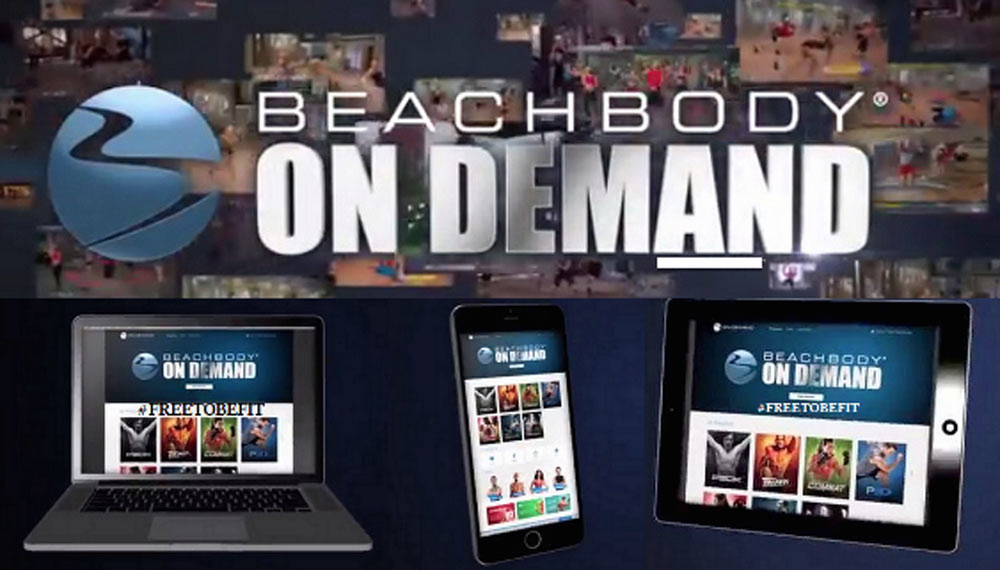 You are anxious, I believe, to read about the pros and cons of this platform. So let me start right away – here is the part where Beachbody excells.
Beachbody on Demand is a massive library of professionally created workouts. Over 700 videos and still growing! It is a true anthology of their production, with every program ever released, and a growing number of special editions, members only cooking shows, and frequent Q&A with the trainers.
You can play as many workouts as you like, switch between programs, change the language of the audio, add subtitles, and even go back and forth between a modifier for each move, a regular version, and an intensifier.
The platform will also provide a number of hybrid calendars, which is to say guidance on how to combine one program with another. It was something that's been missing for quite a while, and now it's finally here. Instead of going over a single program, over and over, you can now have variety.
Here is a full list of all Beachbody on Demand programs
Currently, there are 60 programs in total. I've listed them all, along with the duration of the program and workout time per day. Some of these are ongoing shows, which means that they last indefinitely. Most of the workouts however, are compatible with one another, so you can follow the hybrid calendars and create far more programs, multiplying this list to infinity.
10 Minute trainer (60 days; 10 min/day)
21 Day fix (21 days; 30 min/day)
21 Day fix EXTREME (21 days; 30 min/day)
22 Minute hard corps (8 weeks; 22 min/day)
3 Week yoga retreat (21 days; 32 min/day)
3-Day refresh yoga (3 days; 36 min/day)
80 Day obsession (80 days; 60 min/day)
A little obsessed (5 days; 30 min/day)
A Week of hard labor (5 days; 45 min/day)
Autumn's exclusives (45 min/day)
Beachbody yoga studio (90 min/day)
Body beast (90 days; 53 min/day)
Brazil butt lift (60 days; 50 min/day)
Brazil butt lift carnivale (30 days; 30 min/day)
Brazil butt lift master series (30 days; 35 min/day)
ChaLEAN Extreme (90 days; 45 min/day)
CIZE (4 weeks; 50 min/day)
Clean week (7 days; 30 min/day)
Core de force (30 days; 47 min/day)
Country heat (30 days; 30 min/day)
Double time (30 days; 32 min/day)
Fixate cooking show (16 min/day)
FOCUS T25 (10 weeks; 25 min/day)
Great body guaranteed! (11 min/day)
Hip hop abs (60 days; 45 min/day)
Ho' Ala ke Kino (30 min/day)
INSANITY (60 days; 60 min/day)
Insanity MAX:30 (60 days; 30 min/day)
Insanity: The Asylum [Volume 1] (30 days; 60 min/day)
Insanity: The Asylum [Volume 2] (30 days; 60 min/day)
Jericho's exclusives (40 min/day)
Joel's exclusives (40 min/day)
Kathy Smith's project You! Type 2 (60 min/day)
Kids and family collection (55 min/day)
Lift 4 (60 days; 40 min/day)
Mes de Más (30 days; 30 min/day)
P90 (90 days; 60 min/day)
P90X (90 days; 60 min/day)
P90X ONE on ONE (70 min/day)
P90X2 (90 days; 60 min/day)
P90X3 (90 days; 30 min/day)
PiYo (60 days; 45 min/day)
Power 90 (90 days; 38 min/day)
Power half hour (30 days; 30 min/day)
Pre and post natal fitness (35 min/day)
RevAbs (45 min/day)
Rockin' Body (60 days; 45 min/day)
Sagi's exclusives (45 min/day)
Shaun week: Insane focus (7 days; 43 min/day)
Shift shop (28 days; 50 min/day)
Slim in 6 (6 weeks; 60 min/day)
Tai Cheng (13 weeks; 80 min/day)
The 20's (20 min/day)
The master's hammer and chisel (60 days; 40 min/day)
Tony's exclusives (55 min/day)
Total body solution (15 min/day)
Turbo Fire (90 days; 55 min/day)
Turbo Jam (60 days; 45 min/day)
Yoga booty ballet (4 weeks; 60 min/day)
YOUv2 (4 weeks; 30 min/day)
Few years back, they were offering different price packages based on how many programs you were allowed to stream. Nowadays, however, the price packages differ only in the length of your subscription, and every user has complete access to all of the features and all of the programs. I will tell you more about the details below.
What is important to note is that you'll also have access to a number of shows that come out of their own production. These include the healthy cooking and kitchen prep show Fixate; the fitness documentary-style reality show The 20's, where they are looking for the next super trainer who will join the ranks of Shaun T, Tony Horton and Chalene Johnson; Beachbody Yoga studio and Autumn Calabrese's Active maternity.
Important – many Beachbody on demand reviews on the internet are seriously outdated, so you won't find the list above in its entirety. They are improving the platform year after year, changing subscription options, while allowing more workout access as well.
Get all Beachbody workouts for just $99

What are the Beachbody on Demand workouts like?
While some are weight loss prescriptions, with the sole purpose of burning as much fat as humanely possible, others include muscle definition, bulk, or toning specific parts of the body. And since this Beachbody on Demand review cannot describe each workout program separately, let me provide a simple overview.
There are plenty of programs that employ engaging cardio circuits. Here, most of the exercises are bodyweight, with emphasis on complex moves that engage several muscle groups at once. The format is a familiar one, with one minute dedicated for each move, and usually a short break after the circuit is complete.
You'll be doing push-up variations, a variety of squats, jumping drills and clever innovative exercises that will  excite you as much as they'll surprise you. If you are the type of person who loves kinetic aesthetics, agile drills, and rhythm in movement, there are many routines in Beachbody on Demand that will provide a pleasurable challenge. The P90 program, for example, is a great way to enter this realm even if you are a beginner.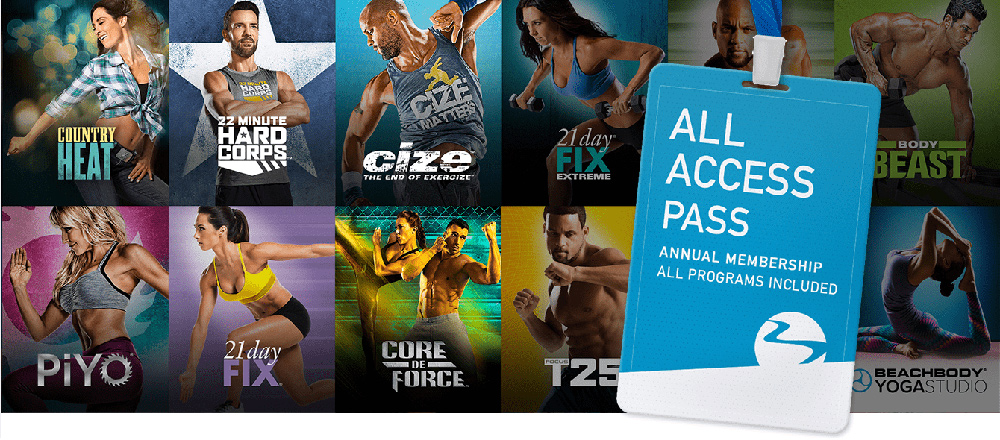 That being said, many of the programs are beginner friendly. Through slow progression, you'll work on strengthening your core, improving your agility, flexibility, balance, and coordination.
If you are paying attention to proper form, the exercises work really well in targeting different muscle groups, and you will start to see results as early as within the first week of a given program.
There are one-hour workouts, 10 minute workouts, and everything in between – from low impact moves that ease your way into fitness, to dynamic exercises that make you sweat a bucket. You can lose up to 30 pounds of weight in a single month; have a well-developed chest, rounded biceps, well defined triceps, impressive shoulders, and insane abs. The workouts will do wonders for your lower body as well, since most of the exercise variations activate your gluts (butt), quads and calves.
Plenty of the workouts are oriented toward flexibility and balance. And if you are looking for low impact routines, it is really hard to find a better alternative. Dance workouts are also included, and they are nice refreshment for those who want a distraction. If you are into rhythmic exercises, I believe that Hip hop abs, Cize, and Country heat are hard to replace.
On the other end of the spectrum, you also have workouts that are oriented specifically towards gaining some bulk. To be honest, I never tried any of them so I cannot tell for sure whether or not they are as effective as they claim.
What I love the most about Beahbody on demand is the palate of intense workouts. Starting with the P90X series, and the original Insanity Workout, you can climb your way to the Asylum series. These, I believe, are the hardest workouts ever invented and put on video. I went through a serious transformation using the Asylum Vol.1 and the fact that it took 30 days blows my mind ever since.
Another thing that I love about Beachbody on demand is how they realize an obvious truth – taste changes over time. You might want to build more muscle where you previously wanted to lose more weight or vice versa. As compared to DVD programs, where you need to pay several hundred dollars in order to switch between a handful of programs, Beachbody on Demand makes things much easier.
Most people I know of, who bought a Beachbody workout in the past, when they were still selling them on DVDs, almost always made a second purchase.
How about the video quality?
Since I've been learning a lot about video while creating my own workout program, I can tell you with certainty that there is no other company that does workout videos better than Beachbody.
Great frames, moving shots, dynamic editing, uplifting and super professional music, best on-set lightning, spotless choreography, genuine charisma on camera…
The videos from Beachbody on demand are the golden standard against every other attempt is being measured.
Change pace, diversify, build custom programs and never get bored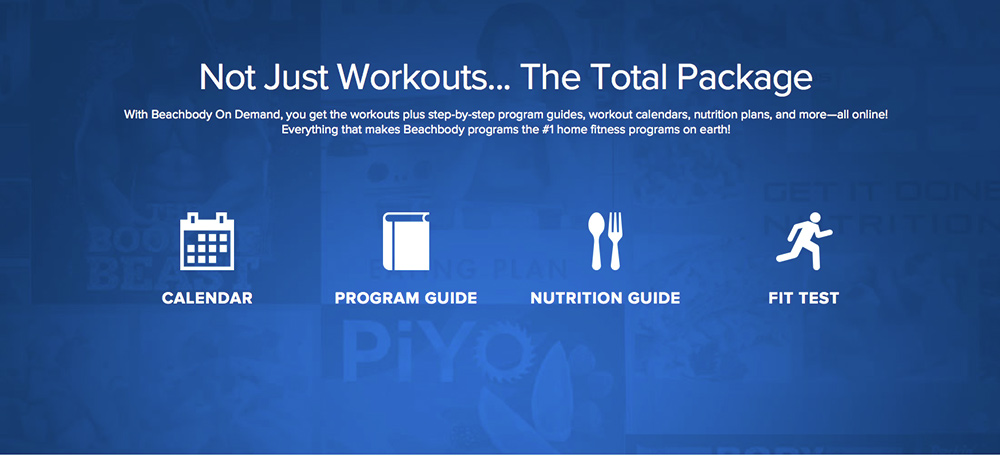 I've tried many different Beachbody workouts, repeating some of them once or twice over the years. So here is my objection… Most of these programs have 6-12 videos, and you can play them in a loop only so many times. When you learn the script by heart, it starts to become boring. The challenge is still there, but you'd rather be surprised by new moves once again.
The Beachbody on demand platform represents a huge change. It brings all of the programs together, so you can combine them however you like. As you can see on the list that I shared above, most of these programs last for one or two months. Imagine buying them separately for an average price of $60. Not feasible!
The great thing about the platform is the diversity. You can start with a beginner friendly yoga routine, and end up with a set of cardio drills that puts athletes to shame. Complete the first round of any program you chose, and move forward to something more exciting, similar, or completely different.
At the end of this review, I'll share an e-book with few ideas on how to move through the Beachbody on demand library and get the best out of this platform.
The best coaches in the world
I've been deeply passionate about fitness for many years now, and have created a very comprehensive platform of my own, so it is my job conditioning to notice details while analyzing coaches and the workout atmosphere in general.
Currently, Beachbody has, without any doubt whatsoever, the best fitness coaches in the world. These are people who walk the walk, look the part, and know how to communicate their expertise through the videos.
The 4 most popular Beachbody trainers are Tony Horton, Shaun T, Autumn Calabrese, and Chalene Johnson. They are the names behind some of the most renowned fitness programs ever created, and have a list of workouts to offer each more different than the one before.
Other Beachbody on Demand trainers include Joel Freeman, Leandro Carvalho, Idalis Velazquez, Debbie Siebers, Jericho McMatthews, Sagi Kalev, Megan Davis, Brett, Hoebel, Dr. Cheng, Chris Downing, Vytas Baskauskas, Elise Joan, Ted, Mcdonald, Faith Hunter, Bee Bosnak, Desi Bartlett, Caley Alyssa, Kathy Smith and the duo Gillian Marloth Clark and Teigh McDonough.
Two week trial period for free!
This means that you don't have to pay a dime for the first 14 days, and there is no obligation to continue using the service whatsoever – you can stop the trial period and part ways with them at any time you like.
Below I'll describe the cancellation steps in detail, but know only that it is now far easier to actually quit their service. In the past, you had to call their customer support, and they had these sneaky hoops you had to jump through in order to cancel your subscription. Now, it's easier than ever, and you can do it all online in less than a minute.
Newest promotion: Get ALL Beachbody Programs for $99! Stream the best workouts in fitness, get proven meal plans, download workout calendars, stream the FIXATE Cooking show, and more from Beachbody!

Mobile-friendly
Mobile is the new black, and thanks to an app integration you'll be able to access the Beachbody on demand platform from a tablet, and from a smartphone, both iOS and Android.
This will give you more mobility, and a portable fitness library. Which is a far better option than the old DVD format, allowing you to work out in the backyard, the park, and alongside with friends.
Plenty of features
When I wrote my first Beachbody on demand review, the platform was definitely inferior to the likes of Daily Burn. However, with yearly improvements and new features, not only did it catch up with the competition, but surpassed it in many ways.
Counting the workouts, you'll get to a massive library of 700+ videos. Which is more than you can complete, even in two years. The whole family can have fun following a different program, and there'd still be more workouts to discover.
Without daily limitations, you can play as many videos as you like, and download all the instruction materials for each (meal plan, recipes, calendars, and much more).
The best feature, I guess, is the download option. Here you get to circumvent the fact that you are using an online platform. Instead of relying on a stable internet connection, you can download the video upfront, store it in your app download library, and press play when you feel ready. For those who are traveling often, this must be a life-saver.
Another great option is to change the audio track, which is to say change the language, and chose a different subtitle for each workout.
You can change the video track as well, going back and forth between a modifier (easier version of a certain exercise), intensifier, and the regular version. This goes above and beyond the features of competing platforms, essentially multiplying the number of workout combinations. Instead of going through a beginner-friendly program first, you can choose more advanced options and use the modifier for as long as you need.
You also have an option to integrate a heart rate monitor readings into your workouts. They will show on the upper right corner of the screen. So far, the service integrates only with an Apple watch, and with a Wahoo heart rate monitor. The Apple watch offers plenty of features, like progress tracking, reminder notifications, and post-workout summaries, and Wahoo Fitness is a leader in real-time heart rate monitoring.
Accountability
Growing faster than logistics can manage Beachbody programs have always lacked a sound customer service. They also lacked motivational materials, and accountability programs to keep you on track.
Most people giving feedback on my previous reviews, have struggled to keep the pace going. This is somewhat improved when you look at the assigned coach feature, which means that you'll be getting a one-on-one access with a person who is better versed in the Beachbody universe.
Another option is to head directly to the forum, where you can connect with people who are walking the same walk.
So here is what you get with any of the subscription packages:
60 programs and growing
700+ workouts and growing
Instructional materials and dedicated meal plans
The Fixate healthy cooking show
The reality show "The 20's"
Exclusive programs like Autumn Calabrese's Active maternity
An option to download every video
Android and iOS apps
Subtitles, and different audio tracks
A modifier, intensifier and regular version of almost every move
Hybrid calendars for combining the workouts together
Seamless integration with a heart rate monitor
One-on-one dedicated coach access
T-shirts can still be earned
Videos are in HD, with instant streaming
One account can be used by several people
The Beachbody on Demand price
So, how much does the subscription cost? Their price packages changed a couple of times throughout the years, so here is the current situation:
3-month membership
14 days free trial
$39; billed on day 15
6-month membership
30-day money-back guarantee
$59; billed on day 1
12-month membership
30-day money-back guarantee
$99; billed on day 1
As you can see, the shortest plan is the 3-month membership, and it costs $39. However, you can enjoy a 14 day free trial. If you cancel any time during this trial, you won't be charged a penny. That's why the billing for the 3-month membership takes place on day 15.
Then you have the 6-month membership, and it is priced at $59. This one, however, is billed on day 1, but you get a 30-day money back guarantee. If you cancel your subscription within 30 days of becoming a member, you won't be charged a single penny (i.e. you'll be refunded for the whole price).
The same goes for the yearly membership as well. It is priced at $99, and billed at day 1, and you get a 30-day money back guarantee. Cancel before the first month comes to an end, and you'll be refunded for the whole price.
Between the 14-day free trial, and the 30-day money back guarantee, there is really nothing to lose – especially after they've changed their policy on cancelling the subscription. In the past, you had to call a customer service representative and do it over the phone. It was sneaky, time consuming, and people hated it. Thankfully, they seem to be open for constructive criticism, so you can now cancel the Beachbody on demand subscription at any time, in just under a minute, online.
Get all Beachbody workouts for just $99

Why not Beachbody on Demand?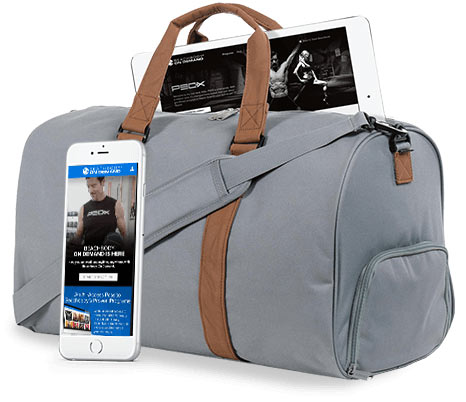 I always like to say that flowery prose doesn't have any place on Lifestyle Updated. When I sit down to write fitness reviews, I like to include all the negative aspects of a workout program as well. I want to put myself into your shoes, and predict where you might face frustration. With years of experience and continual feedback, I believe that I'm uniquely qualified for this task.
This Beachbody On Demand review, therefore, is hardly an exception. So let me tell you what bothers me.
You are renting the workouts. The moment you stop paying, is the moment when you stop streaming. With the DVDs, on the other hand, you own the workouts for life. I understand why Beachbody were eager to change the customer model though – why waste money on physical products, when you can sell everything on the cloud?
The upside, I guess, is that you don't have to pay for shipping and handling, and can start with your program right away. However, the idea of the recurring payment still bothers me. It's a hefty sum of money, but still. I don't like additional upkeep in my life. That's why we decided to switch to a different model for our own workout program, and we are hoping that we can integrate it by the end of 2018. Instead of paying monthly or yearly, you pay once and that's it.
Comparing, however, the price of Beachbody on demand, and other similar services, it is way more affordable. Think about Daily Burn, or even other apps like Headspace where you pay the same price and only have access to a library of audio files (I love Headspace though).
Another thing that bothers me is a lack of investment when it comes to programing. They are a multimillion dollar company, and still haven't figured out a way to implement modification algorithms in the platform, so your calendar can change in real time according to feedback.
They also haven't figured out a way to squeeze in some gamification aspects that are going to keep you more accountable. We are a small family team, without outside investments, and somehow manage to outshine them in this regard. If anyone over at Beachbody is reading this, I'm glad to help with some advice and directions, just shoot me an e-mail. None of the Beachbody on demand reviews that I've been reading on the internet care to mention this.
Their old school marketing. Although they've come a long way, there is still room to improve. Take for example how they want to market their platform – as the $7000 value in products that you get for $99 per year. But living in the digital age, that's pretty much the reality for most products and services, am I right? You don't hear Apple anymore marketing their iPhone as the million dollar worth of devices squeezed into one tiny smartphone.
Are there any alternatives to Beachbody on Demand?
In the past, I must agree that Daily Burn was a slightly better service thanks to a number of usability features. However, with the incremental improvements over the years, there is simply no match for what Beachbody on Demand has to offer.
The trainers are bar none the best in the world. The programs range from beginner-friendly and easy, to super challenging and intense. They offer a garden variety of workouts, packed together into a very dense library, and each of them has a dedicated meal plan. Along with the modifier, intensifier, subtitles, and different audio tracks, as well as the option for video downloads, there is simply no competitor for Beachbody on Demand.
I like to believe that our own platform Fitness Updated is far better in different aspects, such as personalization, guidance, and real-time modifications of the workout schedule and meal plans (you provide one click feedback, and it will work continually to change your program on the go). By the end of this year we will offer the single price option as opposed to the monthly or yearly subscription as well, and hopefully provide a solution for all of you who want to buy once and be done with it. But that's pretty much the extent to which we are better than Beachbody on Demand.
There is no question, however, that Beachbody have the most professionally filmed videos, charismatic coaches, and vast diversity in fitness. If you are the type of person who is dedicated, then Beachbody on Demand is the premium option.
As for other options on the market, FitnessGlo has closed shop two years ago, and Crunch Live is nowhere near Beachbody on Demand in terms of what you get. They are a decent service, sure, but it's the same model with far less features, and far smaller library of workouts.
Beachbody on Demand fitness equipment requirements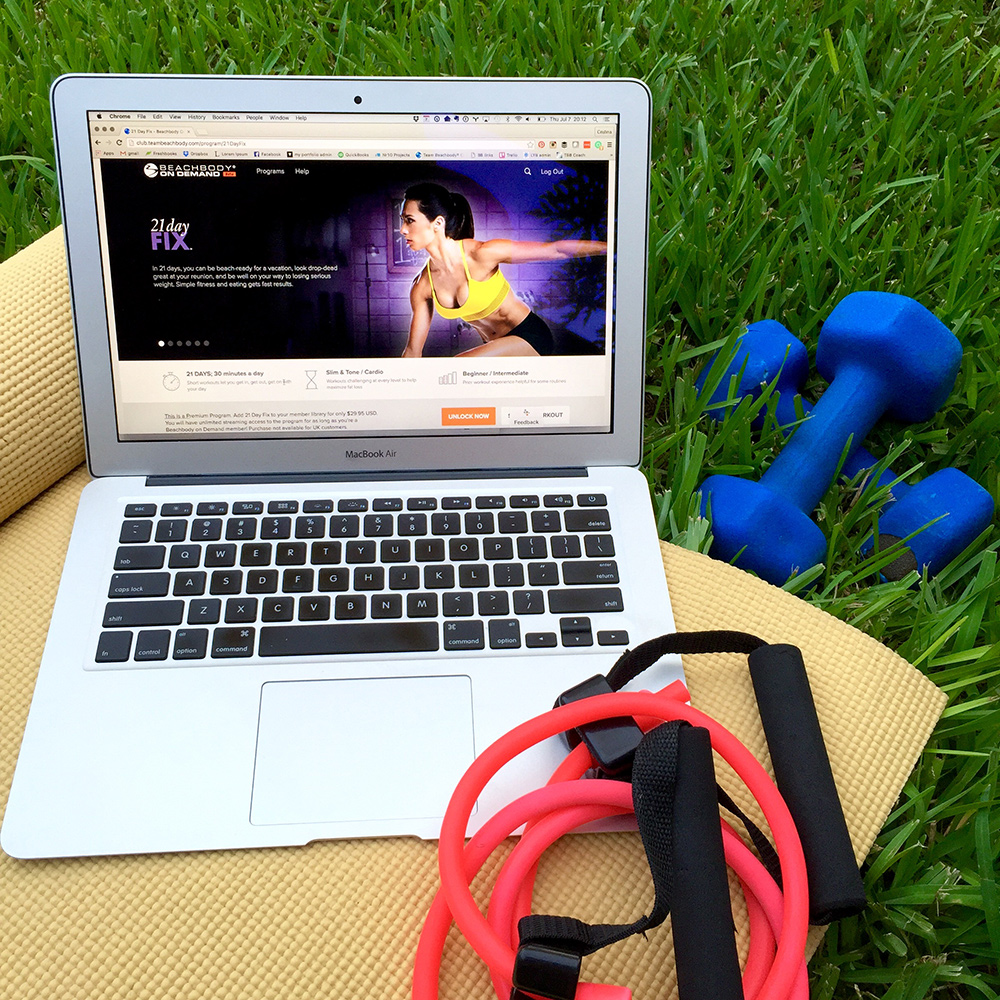 Most of the workouts from Beachbody on Demand don't require any equipment. You'll be using nothing else besides your own body and gravity, in order to supply the resistance.
However, there are many workouts from the library, that require a set of dumbbells, an agility ladder, or perhaps a sandbag, resistance bands, jumping rope, or a yoga mat. The great news is that you can always improvise, and sometimes even go without the specified equipment. Other than dumbbells, anything else is easy to circumvent and exercise without.
You can always register for the free trial, check the library of workouts, and decide whether or not you are comfortable with the amount of programs that require additional fitness equipment.
I will add a list of my own here, but remember that new programs are added to their platform regularly. Also, have in mind that most of the workouts can be done without strictly following their equipment requirements.
The list is comprehensive, so I decided to create a very short e-book instead or adding 1000 words of text to this Beachbody on Demand review. Just leave your e-mail and I'll send you a free copy.
Since the platform is very complex, and full of features, the list of frequently asked questions is rather long. I believe most of them are answered in the review above, but it wouldn't hurt to add a few more, and even repeat myself for the sake of clarity.
This is an extension of the Beachbody on Demand review, if you so prefer, so read ahead if you are still curious.
Are any workouts available in Spanish?
The following programs are available with a Spanish Audio option, with Spanish Subtitles also coming soon:
Masters Hammer and Chisel, Country Heat, Core De Force, 21 Day Fix Extreme, 21 Day Fix, Cize, Cize Mashups, Body Beast, Insanity, P90X, P90X2 , Brazilian Butt Lift, RAB, Turbo Fire, Ten Minute Trainer, and Slim in 6.
To play a compatible video in Spanish, begin playing your desired workout/video. Within the player, select the audio/caption icon in the lower right hand corner. All of the available audio options for the workout will be listed.
Note – Subtitle options are not compatible with Microsoft Edge Browser (though they are making constant changes to improve the platform).
Is Beachbody On Demand available in Canada or the UK?
Yes. The US Beachbody On Demand site is available in Canada and the UK.
What are the system requirements?
This is a question that I'm surprised only a few people are asking. When I was signing up, that's the first thing that came to mind. In order to save you some additional trouble searching for this info around the net, here are the details.
Optimal System Requirements
The following system requirements are recommended for optimal streaming playback. If one or more of the requirements are not met, videos may still play, but possibly with poor quality or playback issues, such as slow buffering or low resolution. For best results, use a system that meets all requirements for digital streaming.
Internet
Bandwidth (download)
3 Mbps (or higher)
Speed (ping rate)
100 ms (or lower)
Desktop Operating Systems
Flash
Mac and PC desktop browsers must have the latest version of Adobe Flash installed and enabled in their browser
PC
Windows 7 or 8.1
OS X
10.8 (Mountain Lion)
10.9 (Mavericks)
10.10 (Yosemite)
Mobile Operating Systems
iPhone/iPad
IOS 7.1.2 and newer
Android
4.3 (Jelly Bean) and newer
Browsers
Chrome
Version 42.0.2311.90
Firefox
Version 36.0.1
Internet Explorer
Internet Explorer 11
Safari
10.8 (Mountain Lion) – Safari 6.2.3
10.9 (Mavericks) – Safari 7.1.3
10.10 (Yosemite) –  Safari 8.0.3
Is there an app for IOS or Android?
Yes, there is a Beachbody On Demand app available for android and iOS.
Can I play the videos through multiple devices?
Yup, you can. For example play them on your laptop in the morning, then on your smartphone in the afternoon, and your iPad in the evening.
You can also connect your Roku player, Amazon Fire TV or Google Chromecast.
Here's how to get started with Beachbody On Demand with Roku:
1. Start by searching for Beachbody On Demand in the Roku Channel Store. Add the channel and press OK on the Roku remote to install the channel.
2. You'll next see a screen pop up with a URL and an activation code. Enter the URL into the Internet browser on your computer, tablet, or phone and login to your Beachbody On Demand account. You will then be prompted to enter the activation code. Do so and press the Submit button. The page will then alert you that the device has been successfully activated.
3. Once activation is successful, the Beachbody On Demand channel will automatically launch on your Roku player or Roku TV model.
4. To choose a workout, select the workout program you wish to do by using the "OK" button. Then, choose which specific workout you want to view.
Beachbody On Demand is supported on current generation Roku players, Roku Streaming Stick, and Roku TV models.
Can I start with one workout and then play another from another program before the first is completed?
You can. Play one workout from Insanity, and then another from P90X or Turbo Fire, or Hip Hop Abs…
Is there some sort of a daily challenge competition going on?
There was – the Challenge Du Jour. A special set of workouts that changed daily. There were lots and lots of exercises to go through, but Beachbody cancelled the feature altogether due to low interest and engagement.
Get all Beachbody workouts for just $99

Getting the most out of Beachbody on Demand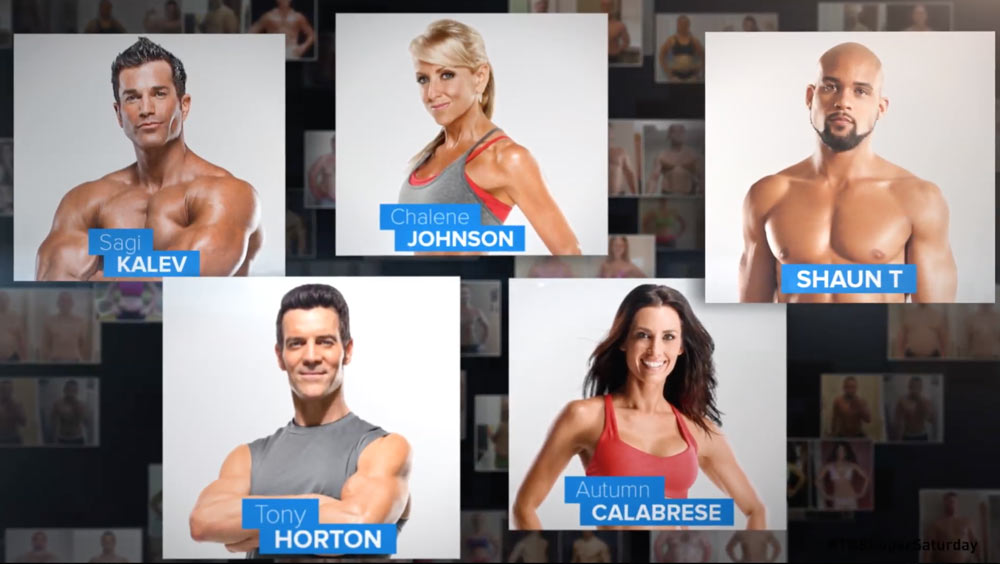 Throughout the years, as the platform was growing, we've been changing this review over and over again. And each change, no matter how small, was reflecting the new trend – more features, more complexity, and more fitness at your disposal.
But thanks to a gap, which is the lack of built-in guidance, this complexity can be easily frustrating.
When you have a vast library of workouts, where do you actually start? What does progression look like? And how do you adapt many of these programs to your own lifestyle, your own fitness goals, and your own schedule?
While you can mix exercises and create customized schedules, my advice is to complete one full set before going to the next. Trust me, this pays off – you will boost your discipline, while allowing the program to work. Besides, many of the programs take a couple of days to prepare your body, before showing actual results. Think of it as the "s" curve – sudden progress followed by few-days-long plateaus, and then exponential progress once again.
At this point, you can start another workout program.
If, however, you go down the road of mixing workout programs, like for example Insanity and P90X, my advice is to decide between two different approaches.
Mixing similar workouts videos (for example both of them being cardio centered, or both of them being strength centered)
Mixing complementing workout videos (cardio centered videos from Focus T25, and Yoga ones from the P90X series)
I would personally go with the first option, untill I move closer to my goal, and then change to the second and diversify in order to amplify the results.
Above, as you'll notice, I've shared a short e-book where I'm going over these questions in detail. Truth be told, there is much to say about how to follow, modify, and fuse these programs, in order to get the best results possible. The e-book covers a lot of ground, suggesting hybrid calendars, listing equipment requirements, and giving additional advice on how to progress with the Beachbody on Demand platform.
Migrating from one workout program to another is now far easier, so you'll definitely love the process.
If you decide to give their free trial a shot, go ahead and download this e-book. I'll share dozens of different ways to use their platform, and outline detailed programs on how to progress throughout the months ahead.
As for custom schedules, here are two of them for the purpose of decorating this review, and showing you what to expect in the book.
Custom schedule 1
Month 1
| | Monday | Tuesday | Wednesday | Thursday | Friday | Saturday | Sunday |
| --- | --- | --- | --- | --- | --- | --- | --- |
| Week 1 | Total body circuit | Lower Body | Yoga flex | Ab sculpt | Total body burn | Yoga flex | Rest |
| Week 2 | Total body circuit | Abs | Lower Body | Yoga flex | Total body burn | Ab sculpt | Rest |
| Week 3 | Alpha Cardio | Lower body | Total body burn | Yoga flex | Total body circuit | Alpha lower focus | Rest |
| Week 4 | Alpha Cardio | Lower body / Abs | Total body burn | Yoga X | Alpha Cardio | Ab ripper X | Rest |
Month 2 & 3
| | Monday | Tuesday | Wednesday | Thursday | Friday | Saturday | Sunday |
| --- | --- | --- | --- | --- | --- | --- | --- |
| Week 1 | Total body burn | Lower Body / ab sculpt | Alpha cardio | Yoga X | Shoulders and arms | Alpha total body cardio | Rest |
| Week 2 | Alpha cardio | Plyometrics | Shoulders and arms | Yoga X | Alpha total body cardio | Ab ripper X | Rest |
| Week 3 | Alpha cardio / Yoga Flex | Plyometrics | Shoulders and arms | Yoga X | Alpha lower focus | Alpha total body cardio | Rest |
| Week 4 | Alpha Cardio | Plyometrics | Shoulders and arms | Upper X | Yoga X | Alpha total body cardio / ab ripper X | Rest |
| Week 5 | Alpha Cardio / Yoga Flex | Plyometrics | Shoulders and arms / Ab ripper X | Yoga X | Upper X | Alpha total body cardio – abs | Finish |
Used workouts: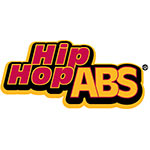 Total body burn, Ab sculpt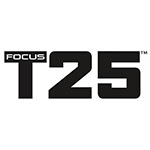 Alpha Cardio, Alpha lower focus, Alpha total body circuit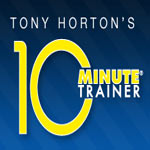 Abs, Lower body, Yoga flex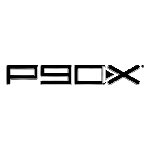 Ab ripper X, Plyometrics, Yoga X, Shoulders and Arms, Upper X
Custom schedule 2 – more advanced
| | Monday | Tuesday | Wednesday | Thursday | Friday | Saturday | Sunday |
| --- | --- | --- | --- | --- | --- | --- | --- |
| Week 1 | Speed and Agility | Strength | Power legs | Off day stretch | Back to core | Pure cardio | Rest |
| Week 2 | Vertical Plyo | Strength | Insane abs | Max recovery | Speed and Agility | Back to core | Off day stretch |
| Week 3 | Vertical Plyo | Strength | Ab shredder | Off day stretch | Max recovery | Gameday | Rest |
| Week 4 | Speed and Agility | Strength | Back to core | Power legs | Insane Abs / Ab shredder | Off day stretch | Gameday |
Used workouts: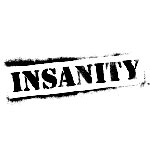 Pure Cardio, Max Recovery, Insane abs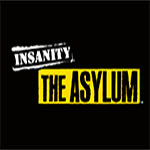 Speed and Agility, Strength, Vertical Plyo, Back to core, Gameday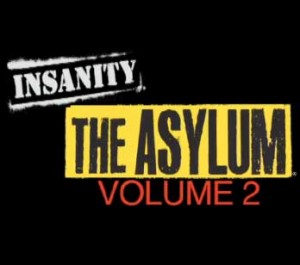 Power Legs, Ab shredder, Off day stretch
Beachbody on Demand review – closing note
Should you subscribe to Beachbody or not? Well, by now you've probably set your mind, and my intention here is not about persuading you one way or the other. I tried to present all of the facts, answer all of the questions, and give you my personal view on the platform. The hope goes that I was successful in writing the only piece on this topic that you'll ever need.
The Beachbody on Demand review above is detailed and honest, and I believe that you are the best judge on how to proceed.
Note however, that while I'm not a Beachbody coach, I do get a small compensation if you decide to make a purchase. On the other hand, I'm the co-founder of Fitness Updated, which makes Beachbody on Demand a serious competitor to my business. As much incentive you'd think there is for me to sell you a subscription, there is definitely more to make you forget about this platform.
But I wanted to remain loyal to you guys. The Lifestyle Updated audience is a precious thing to me, and this is a topic that many fitness enthusiasts are passionate about. So I decided to make an honest Beachbody on Demand review, updating it every once in a while.
If it's still hard to decide, sign-up for the free trial, and use the 14 day period to personally test the platform. They do ask for your credit card, but you can cancel online at any time before the 14 day trial comes to an end, without being charged a single dime.
Test the platform now for free!
Get all Beachbody workouts for just $99

If you have more questions, the comment section is right below.