More and more health professionals are witnessing a difference in how people value their health and choices affecting their lifestyles, e.g. their choices of food, and their will to exercise. Most individuals have actually learned about the significance of exercise and also why our bodies require constant physical activity. And though a minority is super dedicated to such a way of living, we can still observe that a growing number of individuals are hitting the nearest fitness center, workout programs are no more just trends or spur of the moment to-dos.
It has actually been recognized that physical exercise is now coming to be a crucial part of a new lifestyle. When people who want to be fit have actually enrolled in the gym or fitness sessions, it likewise creates a significant change in what they consume, drink as well as eat.
Following, therefore, the demand and supply formula, fitness centers have been opening left and right. This can be a lucrative business venture and one that business oriented professionals can explore.
However, like with other businesses, running a gym comes with a challenge. Improving the efficiency of operations and record keeping is a never ending journey. On the bright side, with digital solutions like a gym management software, efficiency in operations can significantly improve. Without the usual burden to both employees and customers, productivity rates go up, and satisfaction changes for the better.
So let's talk about this relatively new trend on the market which already helps thousands of gym and studio owners throughout the world.
Gym Management Software – Defined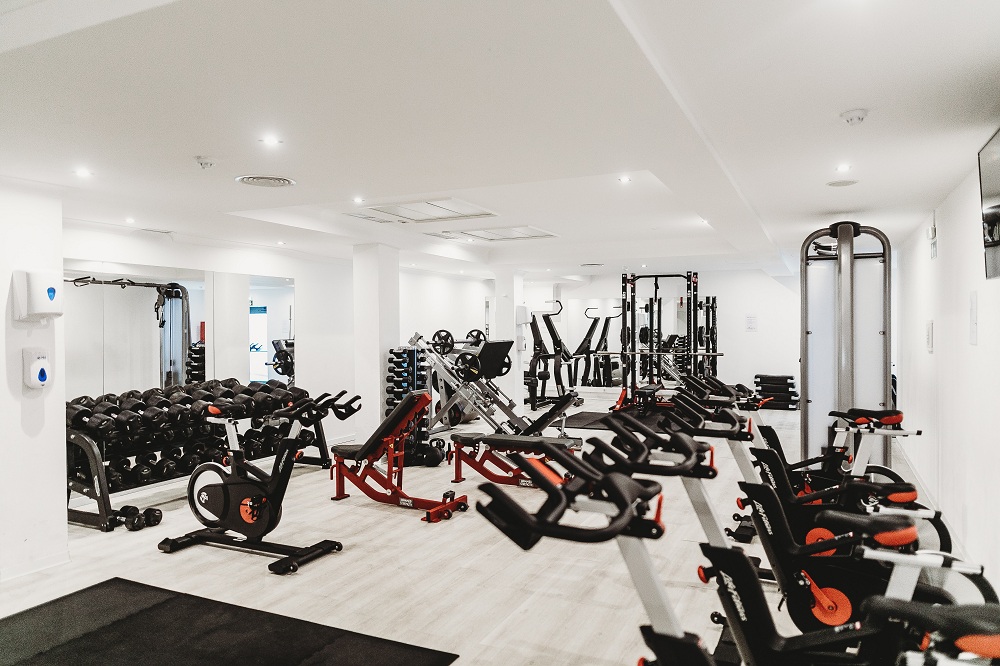 A gym management software is a kind of a computer application made to work seamlessly with your gym business and it will assist you in managing gym subscriptions, crafting strategies, and keeping an eye on individual routines and schedules.
The system also stores data about members' preferences and helps monitor products for sale and assets, e.g. tools and equipment, used. Most importantly, it helps tracks the inflow and outflow of money, expenses, and earnings that the health club makes on a weekly or regular monthly basis.
The software does all these things, thereby assisting you and automating most of the processes and systems present in managing a fitness center. As a result, using it will help save up your time to concentrate much more on growing and improving your gym facilities and services.
In the past, for example, if individuals intended to visit a fitness center and open a subscription, they needed to literally present themselves to the gym and fill up forms… they needed to pay the membership charge, set-up their favorite courses, routines and any other solutions that they would wish to have in the gym.
Well, all of these time consuming processes can be fast tracked and made more efficient with the help of a gym management software.
Why go with a gym management software?
One of the reasons for not obtaining a fitness center subscription is that the process itself created unnecessary friction. People are always on the fence when they have to enter a lengthy commitment, and every obstacle reduces the chance that they will say yes to the new environment.
With the gym management software, as an owner, you can finally ease the handling of the registration process, which can be accessed online. Your customers will also be given the option to wire their membership payment as well or simply use a credit card online. And as soon as your they are tagged as registered, the software will immediately categorize and arrange the schedule of the new members, place them in the classes they registered for and even send them suggestions related to certain classes.
The perks of automation
It is most difficult to supply precise as well as fast recommendation to members if you do it by hand, and mistakes usually take place if you have a poorly trained personnel that has to deal with organizing this entire process. Hence, getting a gym management software will undoubtedly reduce more than half the trouble.
The benefits of having a gym management software
Having a digital solution like a gym management software will certainly change the perceived value and professionalism of your business.
It will reduce headaches for the management team as well. For one, you will be released from having to hire so many staff members to take charge of the various elements of running a gym, from membership, to administration, scheduling, and manning inventories. This would imply that you would most likely come up with more resources to improve your gym such as purchasing a brand new gym equipment or hiring the best coaches in the market.
When we created our own fitness platform Fitness Updated, we tried to model the experience according to some of the best digital fitness trends like Beachbody on Demand and Daily Burn. It turns out that people like automated experiences. But also guess what – it reduces your headache as well!
Furthermore, the automation of processes will imply that there will be far less mistakes and errors on your end in handling member requests, preferences, payments, as well as class management. This will save you from dealing with problems that can easily injure your reputation. Additionally, the gym software can help you track your financial resources, expenses, materials, and inventories. It can even notify you right away if reorder points of some essential gym supplies are almost reached.
Great for small studios as well
The information that is captured, stored, and presented by the gym management software is a goldmine of great business opportunities. You can track the most preferred classes, coaches, or routines and use such information to make tactical choices on your marketing strategies and the prioritization of features.
You can start raising the number of classes for warm yoga if it is the most preferred option, while you can limit others that appear to be much less prominent with your participants. It can likewise identify which equipment you ought to invest in more, or which you can temporarily store in the stock room since it has been rarely utilized.
There is also the chance for adding a comments functionality integrated into the software wherein members can submit their feedback, i.e. what they want or require from the gym. Your service is just as good as the regular members that you have, hence you need to strengthen your capacity to have pleased and loyal gym members.
Conclusion
Initially, the hefty price tag that a gym management software comes with will appear like the ultimate downside of having one. But in the long run, its return of investment will make you think over and not regret that you decided to invest in this new technology.
With a gym management software, you will certainly develop a more efficient gym. You can even access the data and proceed with your managerial duties even if you are away from the computer – most software solutions also come with a mobile app version. In this case, the software stores the data on the cloud and it will only necessitate an internet connection to have an interruption-free gym management from anywhere at any time.