It's been a whole year since we announced Fitness Updated. What a year!
From today's point of view, it feels surreal. Flirting with the idea to create something of great value in the fitness industry, we've set our mind on a rich and holistic fitness platform. One that combines video workouts, nutrition plans and recipes, along with continual guidance.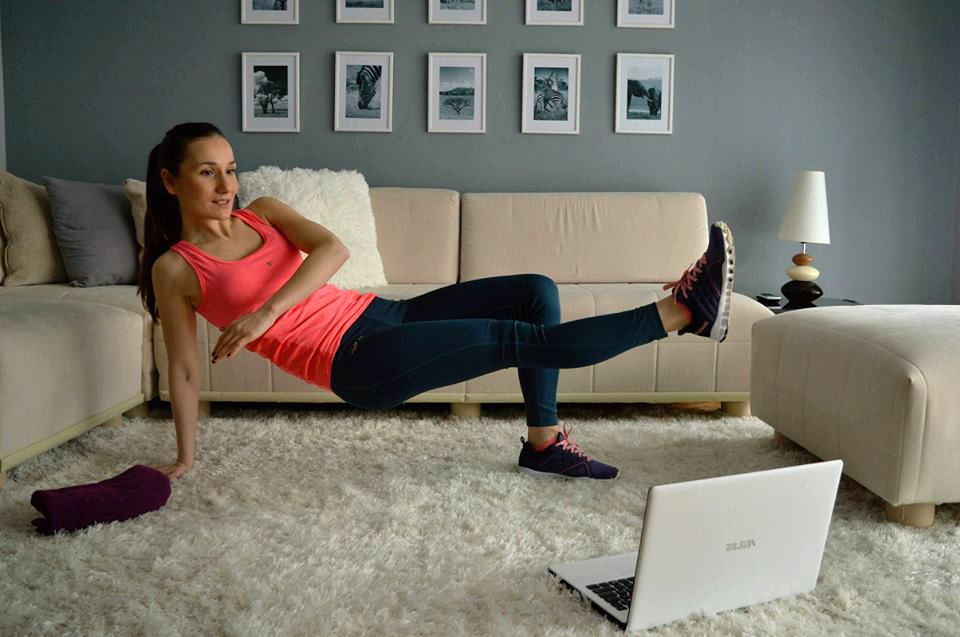 But as the actual work on Fitness Updated began there were more and more issues we had to address. Personalization, for all the obvious reasons, was something we had to include.
This meant filming more workouts, creating more calendars, and working on a smart algorithm – one that takes guesswork out of the equation and allows users to create their own workout programs.
Fitness Updated is now live
It's been for three weeks in fact, but given how preoccupied we were with the launch and promotion, this post had to wait.
The audience (some of you included) had a great reaction, and many people love the final product. We received a lot of feedback, and even improved some minor bugs as well.
This post will try mapping some of the journey, and explain, in length, what Fitness Updated is all about.
What is Fitness Updated?
Fitness Updated is a holistic fitness platform. Where users can log in, play video workouts on-demand, read nutrition plans and recipes, receive continual guidance.
It's a platform with the user in mind- you log in, and everything is being taken care of. The interface is clean, minimal, and easy to navigate through.
Customization
Whereas most workout programs, like Piyo for example, on the market target a very specific group of people, Fitness Updated can work for anyone. We've included a library of workout videos that span all the way from super easy and fun, to extra challenging and intense.
The smart algorithm, built within the very core of the platform, creates the 1, 2, or 3 month calendars, with various intensity levels and according to your own goals and preferences.
As you log in, the customization process begins. By answering few questions about your goals, the algorithm creates your unique workout calendar.
Similar algorithm is built within the nutrition part of the platform as well. You fill in some data about yourself, and combined with the workout program you are given, a nutrition plan is being created as well.
You can change both the workout calendar and nutrition plan also, any time you decide, and start all over.
The dashboard and the video library
The dashboard is the first contact you have with the platform. It tells you which video to play for the day, as well as what type of meals to eat.
There is a short description of the video; it's time and intensity, as well as equipment required. You can play the video right there from the dashboard, expanding to full-screen view.
The meal selection opens up when you press one of the 5 daily meal options (breakfast, snack, launch, snack, dinner), each opening a narrow selection of meals recommended for that specific day.
The videos though, can be accessed through the video library as well. Here you can play any video workout you like. There are 19 of them, each being different in length as well as intensity. Some are targeted at specific body parts (arms, calves) and others include more holistic sequences.
The moves, 99% of them, are bodyweight only.
The calendar
The calendar is there to remind you of your progress, as well as give you a clue on what comes next. There are dozens of combinations, and when combined with the nutrition program, yours is pretty unique.
Modification
The best part though, where we especially pride ourselves in being unique, is the modification process. The same smart algorithm responsible for the creation of your program modifies it on the go as well.
All you have to do is provide one-click feedback after each of your workouts, and if a pattern emerges, the algorithm will ask whether you like your program to be changed.
The nutrition aspect of Fitness Updated
There are few dozens of recipes, covering breakfast, lunch, dinner, snacks, and a handful of extras…
Each category is divided into two additional sections (lean, and normal), and according to your workout schedule you get to choose your recipe from a given one.
The recipes themselves include the quantity of ingredients, along with an explanation on how to prepare them. Then, trying to customize further, you are given 3 caloric groups to choose form. The algorithm makes the choice for you, but you can change your caloric group for a given meal by simply pressing a button.
Personalized guidance
As you progress through the program, you will come across tips and video lessons (minute or two each), so you can better learn about correct form, what to expect, how to proceed on rest days etc.
Not far in your program, you will realize that Fitness Updated offers a stress-free approach to losing weight and sculpting the body. Everything is being taken care of, and you simply have to log in and follow the program.
The way we've built Fitness Updated
The introduction I hope reveals the goal of this platform – to take your from your current fitness level, and bring you to a much improved one, without you stressing over each and every step of the way.
Guesswork can be daunting, especially when people face lifestyle changes. So we removed guesswork from the equation altogether, letting you know what to do at any given time. The personalized guidance, the FAQ section, the videos and the interface itself… All contribute in providing a complete fitness solution where you don't have to worry about a thing, and have your questions answered before you even ask.
The customization and the modifier are something we believe every program should include. Especially now when we are 2017 and smart programing can solve many problems. But alas, few fitness programs offer customization, and none of them offers to modify your program based on continual feedback. This is something we especially take pride in. And something we believe makes a lot of difference.
The videos are diverse, challenging, easy, intense, short, long, cardio or more resistance based… And that's a key for a fitness program whose aim is to bring you from point A to point B in less time, and according to your own preferences. Long gone are the days where 4 DVD workouts made for a fitness program, even Beachbody recognized that and launched Beachbody on Demand. We need more diversity, more personalization, and more convenience.
The interface follows the same logic – it is as convenient as you can wish for. We took best user experience principles and practices, and combined them to ensure a seamless and uninterrupted use of the platform.
Fitness Updated is whatever you want it to be
My advice at this point would be to try the free 7 day trial, and see what this platform can do for you. The feedback so far has been amazing, and I believe you will enjoy your program.
The workouts will introduce some of the most innovative moves and sequences, and along with smart nutrition will take you on a transformative fitness journey. Regardless whether your goals are to lose few pounds, or become a fitness machine, the platform has everything to offer.
My wife and I both work out daily, and do so with two programs totally different from one another. That's the beauty of Fitness Updated. Especially when you consider how fitness goals change even within the course of one year.
And as a thank you gesture for being a Lifestyle Updated reader, here is a 50% discount coupon code you can use anytime you like: "half-forever". For now though, try the free 7 day trial (no credit card needed) and enjoy the start of your transformative journey.