This happened to you before, hasn't it?
You were tired during the day, went to bed earlier, hopping to get a good night's sleep. And after two hours or so, you start waking up in the middle of the night.
After a while you are fully alarmed, eyes wide open, as awake as you can be.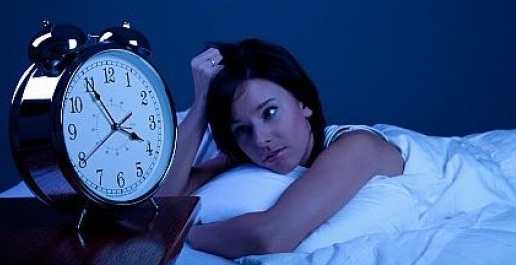 You are desperately trying to fall asleep, keep calming your mind from wandering around, hoping that you will drift away and start dreaming after a couple of minutes.
But, somehow, you are getting even more awake, and it soon becomes clear to you that you will have trouble falling asleep again.
Sounds very familiar right?
At least for me it does. I've been in this situation so many times, I've lost count.
You wake up in the middle of the night – so what do you usually do?
It strikes as an interesting coincidence that many people wake up in the middle of the night even after being exhausted during the day. What I've noticed is that after not sleeping for a long period of time people start waking up in the middle of the night no matter how much tired they were.
The explanation I guess is due to entering the REM phase way too early in the sleep cycle, mostly because the body and mind feel exhausted and decide to skip the NREM phases. That's why you wake up in the middle of the night, still feeling tired, but your mind is more rested than ever, wandering from one place to another.
The first response is the same with everyone out there. We try falling asleep again. And after this proves to be harder than we anticipated, we just lay there thinking and letting our mind, which now seems to be fully rested, wander around.
We reminisce about the past, play future scenarios in our head, often getting our mind stacked with trivial matters.
You feel like there is nothing left to think about any more, and it gets to the point where you find it hard to remember in retrospect what you were thinking about five minutes ago. This turns out to be an endless chase around the maypole, and you are confused about what to do next.
Waking up in the middle of the night – What can you do if you can't sleep?
After just waking up in the middle of the night and realizing that I will spend hours before I fall asleep again, I'm now sitting at my desk, starring at the laptop screen, writing this post. It's 3 o'clock now, so I guess I will finish it and go to bed.
This however is after being fully awake, laying around and thinking about it while desperately trying to fall asleep again.
Thinking about it I came up with couple of things you can try if you keep waking up in the middle of the night.
What can you do if you can't sleep?
Get up and just leave the room

Go and sit in solitude for some time, trying to rest your mind. Chances are that the change of body position and place will affect you in the way you will get more relaxed and have your mind calmed.

Do not turn on the light of course, since then you will confuse the body endocrine system, which will start to slow the flow of melatonin throughout your organism.

Take a walk for couple of minutes

Whether this is in the backyard, or down the hall to the lobby, you will find your mind more calmed. I usually try this from time to time, since I love how the solitude of the night positively affects my state of mind. My neighborhood is mostly quiet, so I chose going out to the street for a short walk.

Sometimes I even bug the dog by waking him up and telling him we are going for a walk. And since he is always in the mood for a walk, and being a Siberian husky loves the chill of the night, nine out of ten I take him with me. Today however he didn't notice me getting up, so I decided against waking him up and depriving him of his sleep too.

And I started typing. Now I feel like falling asleep a little bit, but alas, I'm going to finish this post.

Do some creative work

Sure, you can go and turn on the TV if that suits you, but there is a good reason why you should do something else instead, something that requires some mental effort, something that requires that creative spark to ignite your creativity.

The reason I suggest this is because your mind is clearly rested, and instead of letting it wander without restrain, you can try and give it a direction. Besides, the solitude of the night is something that gives you inspiration and starts your creativity just by itself.

For example find some book to read. IF you want to fully understand the way the sleeping process works and familiarize yourself with the sleeping disorders, you can easily find some book about it.

Some people even go not sleeping through the night, just to be able to reach higher level of creativity, different state of mind. For you, waking up in the middle of the night may just as well serve as the perfect excuse.

I started typing half an hour ago, and the post almost writes itself. Now that's what I call creative momentum. Before I used to write I was playing the violin, and you can probably guess that I was not able to practice during the night as I'm being able to write now.

So if your work and creative process is something you can do without disturbing others, than by all means give it a try. It frees you in a way, to be able to express your thoughts and creativity, that is.

Consider what might be the problem

This is not something that you should embark upon in the middle of the night, but make sure to sit down and give it a thought the day after. What might be the reason for waking up in the middle of the night?

Perhaps it's the mattress that is giving you some trouble. Or maybe the blanket, your clothes, and the sheets that prevent breathing, thus increasing your temperature build up to the point where you wake up.

Or, perhaps, it might be your health and physical shape. If you are overweight, chances are that sleeping problems will come in one form or another. Therefore, learn how to lose abdominal fat, and make sure to follow a clean and balanced diet. Binge eating an hour or two before you go to bed can definitely wake you up in the middle of the night.

Waking up in the middle of the night may not be as dull as it was for you anymore. If you keep waking up in the middle of the night, you may try to implement these things I mentioned above, and for once escape the mental struggle you are about to have trying to fall asleep.You will balance your sleeping schedule in no time if you go with these things over staying in bed and rolling back and forth. But even if not, you will find waking up in the middle of the night not to be something dreadful any more.