Often times we are under the false impression that consuming more information on daily basis would indeed improve our quality of life, change its course, make a profound difference.
Too much information cannot hinder improvement in any way, right? It only encourages it.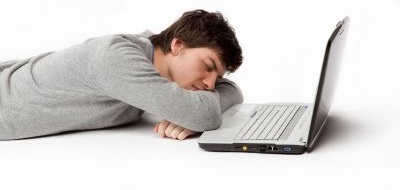 Being under this erroneous impression the bigger part of my life, I find it hard to answer this question, but now giving it a second thought, that's a no.
And while you are for sure not perpetrating a crime trying to digest more and more information by the day, the thing is that you are unknowingly sabotaging your improvement to an extent.
Ever felt the frustration from all the clutter that you, yourself, deliberately made?
Ever felt like there is probably a gap in your consciousness, because the scale is unbalanced between the too much information that you swallow, and the less efficient actions that you make?
Then probably it's time to think about how much information is too much information, and limit your intake with the intention to improve yourself, while still being able to preserve sanity.
This is something I read recently that certainly change my way of consuming imformation, it's a useful resource for individuals and also for organizations:
What forces us to consume too much information?
Curiosity may be the first guess. And we are not that far off with that one.
The pursuit for perfection and the acceptance and approval seeking syndrome may also play a part in a way.
When you think about it we are driven by the hunger for knowledge, the hunger for learning something new (the most of us, I like to think), hence trying to desperately know everything and stay on top of things. Then it becomes a habit, an addiction even, where we try to satisfy our hunger by roaming throughout the woods of information that are available out there.
But there is another thing that I believe is responsible for this type of behavior.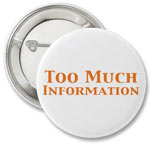 You see, we are creatures of comfort, and as such we tend to delegate things quite a bit. So what I believe is that our subconscious is desperately struggling to hinder change or action by trying to preserve the status quo.
And in this self-preserving manner, it dictates us to delegate as much as we can, reading and listening one information after another, while not taking a single step forward.
This reflects on our mind in the way that we are less action oriented, and more willing to go through countless of hours just browsing for the next "awesome" information that comes along the way.
What is my suggestion and what I personally try in order to distance myself from the clutter, while being productive and trying to stay sane?
Prioritize, prioritize, prioritize.
It's that simple when you think about it.
Truing to be everywhere all the time, and trying to meet perfection in anything we can think off, is probably what makes us reach for more information.
Try directing yourself in a way, by having a firm clue of what are the most important things in your life, as well as your biggest aspirations.
After that you are on a great way to refine your sources, choose your mental rations more carefully.
Question the source of the information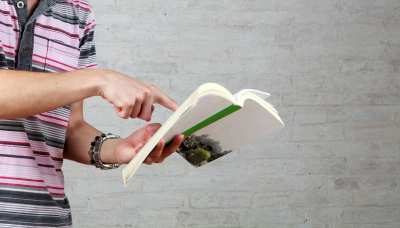 After limiting yourself only to the best and most authoritative sources out there, you will for sure close all the other tabs, and reduce the RSS feeds, if you will.
This will embed so much into your behavior, that you will even be compelled to an extent from allowing all the questionable information you come across to resonate within your conscious mind.
Thinking about which information to reduce will soon become yesterday's news, as this becomes a second nature.
Try to act rather than learn
Learning is great, now don't get me wrong, but it is worthless without implementing the knowledge gained.
For example people read about losing weight constantly, when they can achieve the results with only implementing a part of what they already know.
They know the basics but never tried them. So instead of testing as they go along, they try learning some perfect approach and formula.
Now I'm not here to tell you that such a thing doesn't exist, but I will only say that by trying to learn all there is to know we are for sure losing precious time; time in which we could have achieved a lot. When I think about it, even a little is Ok too, when compared to nothing at all.
So what can you do even today?
For starters, definitely try and think about all the e-mails in your inbox that are still unread. Go and instantly unsubscribe and delete them.
Also delete a bigger part of your bookmarks that have been there for some time. If you never had the time to read them by now, chances are that you probably never will.
Delete even this site from your RSS feeds if you have to.
Try limiting yourself from too much information today and that type of behavior will spread like wildfire forming a habit that is there to last.
Stop reading for a while, and try implementing some of the things you already know, but never dared. Take baby steps rather than waiting for the grand plan to take place. Because chances are you will never know everything, or even then you will still do the same – look for something new and better.
Don't be afraid to do for once, and try learning from personal experience. You will be surprised how much there is to learn. Once you stop consuming too much information, you will have a better view on the place where there was clutter before.
Image credit: FreeDigitalPhotos.net