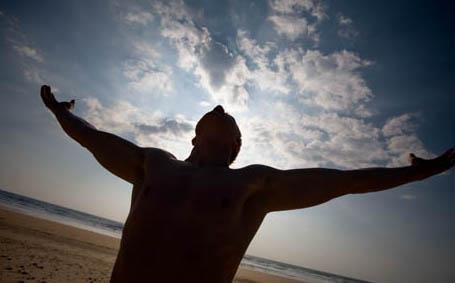 We go through life constantly discovering more about the nature of it. We start seeing things from different perspectives than before, learn, unlearn, and learn again. We discover more about the things we like, sometimes even discover something we were not looking for at the first place.
Many things we experience are mostly shaped by external factors, at least so we were being told. But while I don't try to deny it, one thing that I learned is that many things can be shaped by us alone.
But first you must discover yourself, find out how to learn more about yourself, and embrace, as well as enhance your understandings.
"One must discover himself before discovering the world" (tweet this)
Discover more about who you are, your goals, your talents, your strengths and weaknesses by discovering this 6 crucial things about yourself:
Discover yourself by discovering your passions and talents
Everyone have some. In fact there is a theory that we are born with them and then gradually "forgot" them with the help of the education system. It's a theory shared by Sir Ken Robinson, a bestselling author, former University professor and a world recognized leader in the development of education, creativity and innovation.
"Many highly talented, brilliant, creative people think they're not — because the thing they were good at at school wasn't valued, or was actually stigmatized." – Sir Ken Robinson (tweet this)
And it kind of makes a lot of sense if you think about it. I highly recommend that you watch his talk in one of the TED conferences.
You've all heard this cliché advice: "Do what you love and the money will follow".
Although it's too general and overused, it's true in a way. I mean, if you love something, you will certainly try to learn it the best you can. You will also want to share it with others, because the knowledge all by itself will not serve its purpose unless it's shared with others.
You just can't fail here, the money will certainly follow along. And the best part is – If you love what you do, it doesn't feel like work anymore.
You'll be remembered for something – it's up to you to decide what that is.
Discover the realistic understanding of your ability
Get a fresh view from another standing point and face the reality. There are countless number of people that seem to shoot too high or think they deserve more, spending most of their life wondering why they never get the opportunities they deserved.
In the mean time you can hear a lot of excuses from them, bad luck, destiny, etc… While the answer is simply they aren't good enough because they've never got a view from a different angle and were afraid to actually discover their true ability.
Use objective criteria, compare your work with other competitors, listen to other people advices, learn more about the subject. The potential success is out there but it depends on how much do you really want it.
Discover yourself by discovering the ones that truly matter to you
Discover who really matters to you. Surround yourself with people who motivate and inspire you.
"You are the sum of the five people you spend the most time with". Another true great saying, although I really don't know the author. But it's logical enough, right ? It just makes sense.
Try to evaluate who and what you let to influence you. Think about the books you read, the classes you attend to, the people you hang out with… Especially the people.
Think about where you're headed to. It's perfectly normal if you don't have a complete understanding of it, but you must have some idea, some clue. If you do have, then just find people that share the same frequency.
Discover the stress factors in your life
Let's be clear, a completely stress-free life is not possible. The stress is just the reaction to the changes that are happening every day in our life, which is exactly why embracing and accepting the changes is so important.
But, nonetheless, you should be able to identify most of the things that are making you feel stressed. Then try to eliminate them. It's often possible to achieve that with simple small steps and simple lifestyle changes.
Identifying the causes of everyday stress often lead to some simple things which can be skipped or improved with better time management, organization, patience, self-control, avoiding the procrastination, etc… Changes that can eventually lead to self-improvement on the long run.
Discover yourself by discovering your individuality and uniqueness
"He who loses his individuality loses all." – Mahatma Gandhi (tweet this)
You must discover the things you truly stand for, the things that mean to you, the things that describe you, your individuality and uniqueness.
One of the most important things to discover about yourself is that you are a unique individual with own thoughts and opinions that no one is allowed to take over or ridicule. And vice versa, this also applies to you. You must try to nurture these characteristics, for the traits they are, and try to be more authentic, unique, more YOU.
Discover your vulnerabilities and insecurities.
"All men should strive to learn before they die what they are running from, and to, and why."
– James Thurber (tweet this)
What triggers your anger, hatred, jealousy, ego and what are the causes of that lack of self-confidence. Small levels of insecurity are common in all people. But when insecurity threatens to interrupt your life, you have to consider why you succumb to these vulnerabilities and insecurities.
Start by identifying the root cause of your insecurity. You can start by asking questions about yourself; what do you see in yourself? How do you feel about yourself?
If you don't identify the root cause, your potential for a better life can be strangled by the uncertainties you feel about yourself. In the end you must learn when and how to deal with those emotions in a way that doesn't hurt you, or some other person too.
We are going through life discovering more and more as time goes by. But the thing that needs to be discovered first and foremost is our depth. Only then, by seeing what we are, and what we can become, we can discover everything, and everyone around us.
Individualism is being spread like wildfire from the east towards western culture. We exercise our bodies, mind, enhance and strengthen our spirituality, learn from within in order to be able to share with others, or change things around us later on.
Then it's just suiting to say that discovering yourself is becoming even more important, and you will be very well adopting this as your habit, making it a priority.