Trying to increase your daily intake of water can be a mundane and even frustrating task. However, some simple tricks will make all the difference. These fun rules can ease out the process and help in forming a habit when you're struggling to hike your daily water intake.
It's essential to drink a considerable amount of water throughout the day because it helps in flushing toxins out of the body along with rendering numerous other health advantages. For instance, you get to have a glowing and moisturized skin when you're drinking ample amount of water over a longer period of time. 
So here are some fun ways to up your water intake.
Add different flavors
One can also get bored with drinking plain tasteless water all day long. Start by adding a little excitement to your pitcher. Enhance the taste of water by using fresh fruits (like grapes, lemons, strawberries), herbs (like mint, basil, lavender), and vegetable slices (like ginger, cucumber) in your water container.
You can look for some great combinations online catering to your taste buds. The longer you let these ingredients release flavor, the tastier your water will be. It is healthy, tasteful, and also fulfills the purpose. However, be mindful of the presence of any added preservatives as these might deteriorate the overall quality of your fluid intake. Therefore, assess the ingredients carefully so that you can be assured about sticking to healthy ones only.
Keep track
If you find it hard to calculate your water intake amidst all the work-load and pressure, there is good news for you. You can simply use this water intake calculator to ease your work. Most of these are available on online platforms and even apps.
It keeps up with the number of glasses you have finished. You can set alarms and daily reminders to get yourself to consume an adequate amount of water. This way, it becomes handy to keep up with your daily intake goal as you can effectively get along with these timely water reminders. Make sure to figure out the quantity beforehand so that you can divide it evenly throughout your day.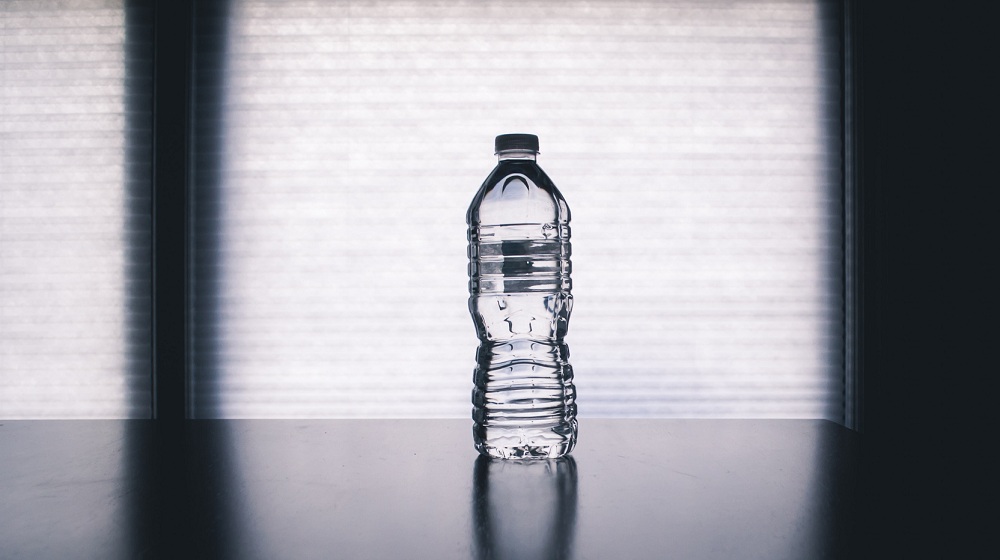 Another trick would be to carry a water bottle with you all day long, and refill as soon as you get to the bottom.
Consume water-rich food
To increase your daily intake of water, you need not always go for direct methods. The indirect ones are usually the most successful. One such sneaky way is to "eat" your water! Rather than consuming juices and other fluids, engage with water-rich food items.
Pick up vegetables and fruits that possess high water content. For example, cucumber, watermelon, zucchini, grapes, and so on. All of them contain more than 90% of water content. It can be a tasty twist to your diet, and help you on your way with most, if not all, diets and weight loss regimens. Another added advantage of consuming water-rich fruits and vegetables is that you will also be feeling satiated without having to binge every now and then.
This can often turn out effective while being on a specialized diet as you will be keeping up with your calorie count along with ensuring that your body remains hydrated. Besides, healthy fruits and vegetables degrease numerous health risks, and help you lose weight on the long run.
Herbal tea
Indeed, when trying to increase your daily intake of water, nothing can be a better alternative than tea. You can have it hot in the winter and use ice in the summer. Whichever flavor you love, there is a tea available for you. For instance, floral, citrus, chocolate, or even spicy. You can consume it in your tea breaks during the day or in the evening when you are back from work.
Falling into the habit will come naturally to you if you are a tea lover. Switch from your conventional drink to the herbal tea and pave your way to hydration. In case you aren't a massive fan of tea, you can just look at it as a drink with multiple flavors. Pick your favorite flavor and give your day a healthy start by sipping a cup of freshly prepared herbal tea that not only keeps you refreshed but also hydrated at the same time.
Every washroom break
Another great idea to enhance water intake is to link it with one of the most common daily routines. This, for instance, is going to the washroom. Make it a routine to drink a glass of water every time you get up for a washroom break. You don't even have to put in extra effort as you are nevertheless getting up to go to the washroom.
There is a study published in The Journal of Clinical Endocrinology and Metabolism which concludes that drinking only 500 ml of water can produce a temporary increase in your metabolism by 24-30%. Temporary, according to the study, means roughly less than 90 minutes. So the more you drink per day, the longer this effect can be sustained.
The more water you have, the more you will need to use the washroom, which will again result in higher water intake. Therefore, it forms the best self-fulfilling cycle! Such habits can conveniently help you reach your daily water intake quota letting you utilize your time most effectively.
How much water should you drink daily?
The general rule of thumb is somewhere between half an ounce and one ounce for every pound of your weight. And this ballpark heavily depends on how active you are throughout the day, the temperature outside, and how much you sweat, among other things.
This would mean that for an 160 pounds male, the desired daily intake of water should be somewhere between 80-100 ounces. If, however, you add strenuous exercise into the equation, or a very active lifestyle, then the person in question can up his water intake, taking it past 100 ounces per day, and well between 120-140.
Another rule to remember, is to drink when you feel thirsty, and stop when you don't!
You don't want to be forcing your body to consume more water than it actually desires. Drink small sips, so that you can remain aware whether you are actually thirsty or not.
All in all, you need to handpick habits and food routines that will increase your daily intake of water so that you don't have to face issues like dehydration and chapped skin, and you don't have to count and do the math all day long. These tips should significantly assist in keeping your body hydrated.