Even before I created the Fitness Updated program, I've worked with many people who were trying to lose weight. The ideal approach, as years of trial and error have taught me, was to develop a set of long term habits, incorporating them as part of a healthy lifestyle.
But losing weight, especially if you are an adult with a dynamic way of life, can be rather complex. It takes a lot of figuring out before you see progress, and nobody wants to think six months ahead.
Many of my clients, therefore, were the exact opposite. Same as you, they wanted to know how to lose 10 pounds in a week, and sometimes preferably faster.
They weren't necessarily lazy, and I suspect that you are not either. The thing is, as we adopt more and more responsibilities in life, physical shape often takes the back seat when it comes to prioritizing. Then, all of the sudden, we have to fit in our old jeans, go to a wedding, or use the extended weekend by taking a picnic on the beach. Becoming aware how months of unhealthy choices cannot be easily undone, we desperately search for answers.
The guide below is a step-by-step blueprint on how to lose 10 pounds in a week. It incorporates a 7 day diet plan for weight loss, little known hacks and many exercises ranging from one end of the intensity spectrum to another. Inclusive as all of my other programs, it will help you on your quest regardless of age and size.
Is it possible to lose 10 pounds in 1 week?
To cut your suspense, I want to be as straightforward as I can – Yes, if you are diligent enough, it is more than possible to lose 10 pounds in one week.
The real question is how to get there.
Most of the people I've been working with came to me with rather extreme ideas. To either sweat it out with intense exercise, or starve their way into losing weight. But entering one of these modes, especially when you've been sedentary for months on end, is a losing proposition.
The alternative would be a holistic approach, where every decision matters.
On the flip side, however, there are many programs already, which followed closely can very well help you lose 10 pounds in a week or less. They accomplish this with intense workout routines, and strict nutrition programs. One such is the Insanity workout, and some of its sequels from Beachbody on Demand.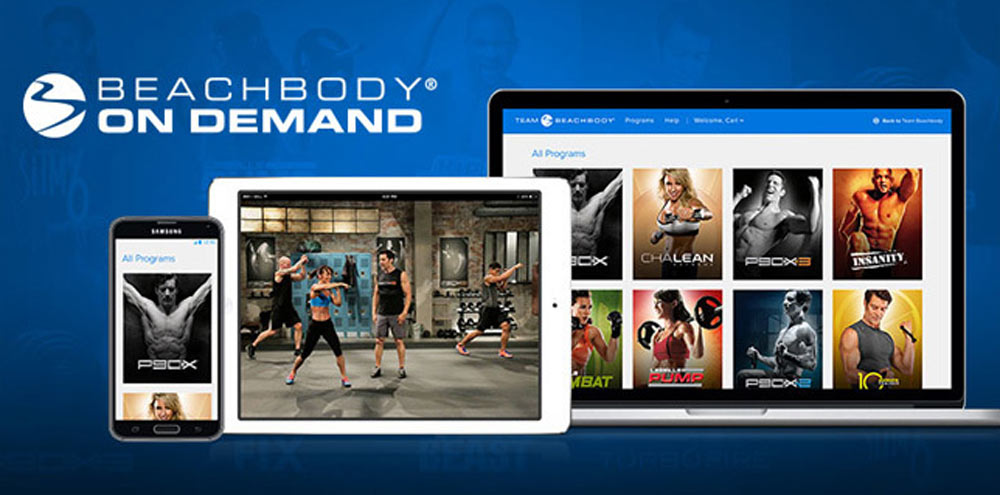 Converting the imperial weight measurements into metric units, note that 10 pounds (10 lbs.) are 4.5 kilograms. Therefore, many Europeans would ask "how to lose 5 Kg in a week", which is basically the same thing only a tad bit harder.
But when you are racing against the clock, you cannot afford to slip. A strained ankle can take you off the exercise wagon for a couple of days, which is enough to fail on your challenge of losing weight. Experimenting with diet can also put unprecedented burden on your mood, which is another obstacle associated with quitting.
So, before we tackle diet and exercise separately, we need to talk about safety first.
Consider safety
When every day is important, you don't want to lose precious time because of an injury. Neither do you want to eat a fatty burger because you've been starving for the better part of а day, only to succumb to inevitable hunger.
Health is of utmost importance, so you don't want to dehydrate your body, wear weird gimmicks or run like a mad man under the July's sun.
Pills and other fat burners are completely unnecessary, and they often hinder your progress on the holistic track, so that's another thing you'd have to say no to.
If you've been sedentary for quite a while, stretching is the ONLY entrance to exercise, so take one day to do your homework before you start sweating for real. On the free side of the isle, I can suggest browsing YouTube. There are plenty of routines that target your hip flexors, hamstrings and back, and you'll be ready to roll in no time.
The other option is to look for a nicely structured stretching routine that slowly incorporates a series of other moves as well. The only one I can think of is PIYO, and you can read our extensive PIYO review, or bookmark it for later.
To stay safe, and just for precaution, you'll want to stretch lightly every day for the following week. But we will talk about that below.
For now, let's return to the topic at hand – Sometimes you may need to lose a lot of weight quickly. So here is a detailed plan on how to lose 10 pounds in just a week, backed by science.
7 day diet plan to lose 10 pounds
A day-by-day plan to help you lose 10 pounds in one week, this diet includes recipes and detailed meal descriptions.
If you want to know how to lose weight fast without exercise in a week, this is the chapter you'll want to pay close attention to. I've been doing intense cardio and weightlifting, but food, like it or not, is the most important factor.
It is encouraging that you can lose 10 pounds without exercise, and do it so in two weeks or less.
Now that we've discussed safety, it is time to talk strategies.
Adding a nicely structured workout routine, the results can be far more impressive.
The diet plan below is designed to help you lose 5 pounds in a week at least, and there are several hacks that we will go over as well. I'll start by discussing the principles, following with a detailed recipe blueprint.
Forget about carbs
Several studies have been made to confirm the effectiveness of low carb diets in relation to obesity and weight loss. One of them conducted by the Oxford Centre of Diabetes, Endocrinology and Metabolism states that low-carb diets are very effective when it comes to reducing your body weight.
It is important to note that even the short term decrease in carbohydrates can significantly reduce water weight, which is why people often see a notable difference as early as the next morning, right after starting the diet.
Another more radical approach is to embrace the zero carb diet, which is essentially cutting down on carbohydrates till you are consuming them only from fruits, vegetables, protein, and sources of healthy fats – which is to say in very, very, very low quantities.
Avoiding the foods that contain a decent percentage of carbohydrates, you will cut down a vital energy source, and your body will start to deplete its own fat storage, burning faster through the fat tissue.
Eat more protein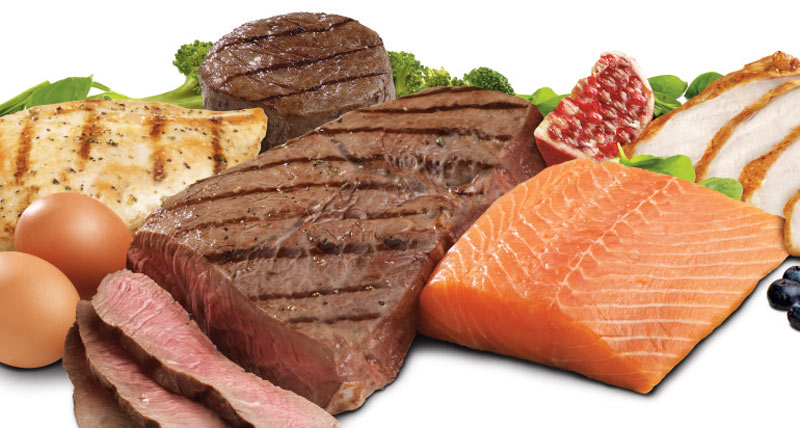 Protein can significantly reduce your cravings and boost your metabolic rate. Therefore, make sure to add more sources of lean protein to your diet, on the expense of carbs.
A study published in Nutrition and Metabolism (London) mentions the increased secretion of satiety hormones (GIP, GLP-1), the increased thermic effect of food and the reduced orexigenic hormone secretion (ghrelin) associated with a high-protein diet.
However, the same study also warns against increased protein intake when the energy demand is very low. If you eat an excess of protein while also remaining sedentary, it can be converted into glucose (via gluconeogenesis) which is not desirable if you are aiming for weight loss.
Stay lightly active at least, and up your protein intake on the expense of reducing carbs.
A grown up person should take between 0.8-2 grams of protein per every kilogram of weight, daily, depending on physical activity and goals. If you want to add muscle mass you will have to aim for the upper bracket; for weight loss somewhere in the middle, and then even less for maintenance.
Roughly estimate the protein content in different foods, and make sure you are consuming most of it from lean sources.
Few examples include nuts and seeds, eggs, meat, fish, and a serving of protein shake if you are not able to meet the recommended daily intake.
Avoid anything that is processed
Processed foods usually change the micronutrients, and this is most notable with fatty acids. But even if we are not talking about fats, the content of most processed meals is impossible to measure accurately.
A simple rule to employ is seeing whether or not you are able to pronounce each and every ingredient on your plate – which relates nicely to the following point.
Consume whole foods
Whole foods will help you feel satiated while reducing your overall caloric intake. They contain healthy sources of fat, fewer carbohydrates, and lean sources of protein.
You can stack up on low carb vegetables, nuts, seeds, the occasional fruit, and lean sources of protein such as different varieties of fish, meat and eggs.
Whole foods include complex carbs, such as brown rice, quinoa, oat flakes, and air popped popcorn. You can consume some of these as your primary source of carbohydrates. Quinoa is rich with protein, as well as natural fats so I'd definitely go with that.
Up your fiber intake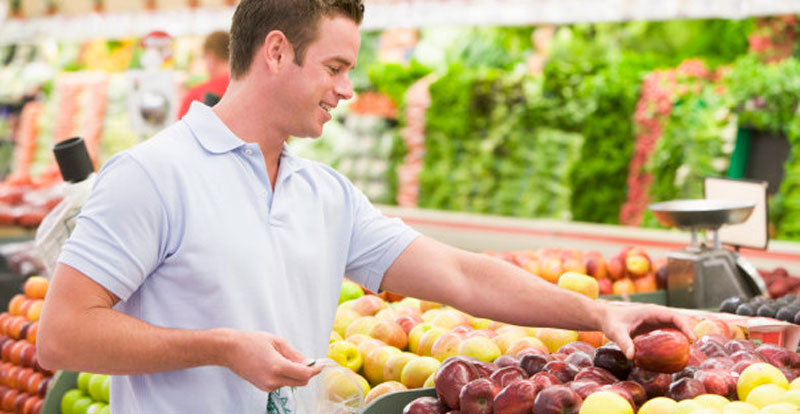 Foods that are rich in fiber are more filling and therefore promote satiety. So if you want to reduce your appetite, increasing the fiber intake can definitely help.
Furthermore, fiber controls the blood sugar levels, lower the cholesterol levels and helps maintain bowel health, normalizing bowel movements.
You will need about 25 grams of fiber per day if you are a woman and 38 grams of fiber per day if you are a man (as recommended by the Institute of medicine).
Some of the best natural sources of fiber are broccoli, artichokes, split peas, lentils, and black beans.
Eating a whole foods diet will definitely get you on track for your recommended fiber intake since fiber is found in whole-grain products, vegetables, fruits, beans, peas, legumes, nuts and seeds.
Reduce your calorie intake
Caloric intake and energy expenditure are the two components that constitute your energy balance. To lose 5 pounds in one week, or 10 pounds in one week, or even 20 pounds in one week, you should concern yourself with tipping that scale. And when it comes down to making a difference, you have two choices – one, expend more energy by ways of being physically active; and two, eat fewer calories.
A frequently cited study published in Endocrine Reviews back in 2006, talks precisely about the effectiveness of reducing calories as a way of fighting obesity. Another one published by Harvey-Berino J even earlier in Annals of Behavioral Medicine states that "Calorie restriction is more effective for obesity treatment than dietary far restriction."
And if you are wondering how many calories are optimal for your age, gender, weight and level of physical activity, we have made a reliable calculator that gives you an exact number.
To use the calculator, simply unlock its features by liking, sharing or tweeting about it.
Some effective ways of turning the energy balance in favor of weight loss include:
Eating only 3 meals and 2-3 snacks
Counting calories
Stacking up on vegetables
Avoiding any drinks aside from water and tea
Putting whatever you are eating on a plate first
Sitting down for each of the main meals
When we get to the bottom of the issue, the math is rather simple. If you eat more calories than you burn, your body is going to store some of them as extra weight.
Avoid sugar, alcohol and saturated fats
Essentially a no-brainer, this chapter doesn't deserve a lengthy explanation. For god's sake, it is one week only, so please stay away from refined sugar (limit fructose as well), alcohol and all types of fats aside from monounsaturated ones.
Roughly, this concludes the principles of the diet plan on how to lose 10 pounds in a week.
Reduce water retention
Water retention will make you bloat, effectively adding to your weight. So if you want to lose 10 pounds in a week, and look leaner, reducing your water retention is rather important.
Not making this chapter any longer than necessary I'll list several recommendations:
Consume diuretics (dandelion extract, green tea, parsley, onions, garlic, watermelon, celery)
Cut down on salt
Take vitamin B6
Increase magnesium intake
Consume more potassium rich foods
Some of the points discussed above will help here as well (eating less carbohydrates, avoiding processed food).
Taking everything into consideration, it is time to list a number of recipes, showing you what a healthy diet plan really looks like. Below you will find a complete breakdown of the first 3 days, with three main meals and two snacks in between. The recipes are taken out of our program, Fitness Updated, and there are plenty of them in the library to choose from. The free 7 day trial won't ask for a credit card number, but only your e-mail address, so taking a look might be a good idea. The program includes a library of workouts as well, and you'll see some of them embedded in this guide as you scroll down.
The only pitfall of healthy eating guides is the time necessary to prepare them. If you are used to heating things in the microwave for dinner, and now have to boil two separate types of vegetables for a side dish… well, it's simply not sustainable even for a week. Instead, you need pragmatic recipes that save both time and money. So take a look at the 7 day diet plan to lose 10 pounds. We've detailed the recipes for Monday, Tuesday and Wednesday, but you can copy paste many of the meals and make it all the way through the week.
Monday Recipes
Avocado and egg sandwich
Toast one slice of bread (optional), and fry an egg white with as little oil as possible. Meanwhile, mash ¼ of an avocado, and put it aside.
You will add the avocado on top of the bread slice along with sesame seeds once the bread cools down, put some spinach as well (steamed if you prefer), and place the egg white on the very top.
To add extra taste, you can also include 1 teaspoon of tomato paste as well.
Ingredients:
2 bread slices
¼ avocado (mashed)
2 egg whites per slice
few small spinach leafs per slice
1 teaspoon of tomato paste per slice
Tuna salad
Cook the quinoa into boiling water, and once it's ready let it cool for few minutes onto a plate. Add the canned tuna, straining the extra oil first.
Add the apple, the kale which you can previously steam, some black pepper, parsley and squeeze a lemon on top according to taste. You can enjoy this salad with or without adding olive oil.
Ingredients:
250g quinoa
1 canned tuna
Olive oil – ½ tablespoon
Apple (grated) – by taste
Kale – by taste
Black pepper – by taste
Lemon – by taste
Parsley – by taste
Turkey bowl
The turkey can be grilled, baked or prepared whichever way you prefer. Meanwhile, both the brown rice and mushrooms are to be prepared separately.
Make a salad with the spinach and kale, both lightly steamed – and add the meat, rice and mushrooms once ready.
Olive oil is to be added on top before you mix the salad. Enjoy.
Ingredients:
Turkey – 250g
Spinach – 300g
Kale – 200g
Brown rice – 130g
Olive oil – 1 tablespoon
Mushrooms – 300g
Tuesday recipes
Eggs and flakes
Start this one by frying the egg whites on a surface that doesn't require much oil, or doesn't need any oil at all. Once they are done, you should be left with what resembles an egg-white pancake.
In a separate bowl put the oat flakes, tomato pasta, and add the egg whites the moment they are ready. Mix everything together and then add the ricotta cheese. Sparkle with chia, mix again, and let it cool for a few minutes before enjoying this protein rich meal.
Ingredients:
Oat flakes – 150g
4 egg whites (fried)
Ricotta cheese – 2 tablespoons
Tomato paste – 1 tablespoon
Chia – 1 teaspoon
Leanest Beef Plate
Prepare the beef by boiling it into a wok pan covered with a lit. Some oil and little water, letting the water evaporate by uncovering the lid after one hour. Separately prepare the green peas as well.
Once ready, serve them the way you like onto a big plate adding black olives, steamed spinach, and grated parmesan cheese on top. Spread mustard on the meat, and sprinkle some black pepper for extra spicy flavor.
This is a mouthful of rich tastes, enjoy!
Ingredients:
Beef – 100g
Mustard – 400g
Black olives – 5 to 10
Spinach – by taste
Parmesan cheese – 2 tablespoons
Green peas – 100g
Black pepper – by taste
Chicken with tzadziki dressing
Cook the meat, preferably on grill. Add the herbs while on the grill for it to absorb taste and smell.
Meanwhile, peal the cucumber into thin stripes slicing some of them even more, and mix with the Greek yogurt, black pepper, rosemary and olive oil. You can add mashed garlic according to taste.
Serve the meat onto a plate, spill some of the mixture on top and the sides, and add black olives as decoration. You can combine this with cucumber as well. Enjoy!
Ingredients: 
Chicken breast – 180g
Greek Yogurt – 80g
Cucumber – ½ tablespoon
Olive oil – ½ tablespoon
Rosemary – by taste
Black pepper – by taste
Wednesday recipes
Smoked salmon mash
Prepare 1 cup of quinoa by putting it into 3 cups of boiling water, until it is ready (15 minutes or less). You will make a salad-like mash consisting of all of the ingredients within this recipe.
Tomato paste is added according to your own preference, one teaspoon of sesame seeds is sprinkled on top. The salmon and leak are added together, both chopped. Enjoy this lean and protein rich breakfast.
Ingredients:
Smoked salmon – 180g
Quinoa – 250g
Tomato paste – 1 and a half tablespoon
Leek – by taste
Sesame seeds – 1 teaspoon
Chicken delight
Prepare the chicken breast along with the potatoes. If you bake them, you can place them together into the same pan adding carrots as well, otherwise grill them as you prefer.
In a separate bowl mix diced cucumber, Greek yogurt, mashed garlic and olive oil.
Serve the potatoes next to the meat, adding the dressing on top, sprinkling with some extra parmesan cheese for taste, and black pepper. Decorate with a parsley leaf or two.
Ingredients:
Chicken breast – 200g
Potatoes – 200g
Carrots – 1 or 2
Garlic – by taste
Parsley – by taste
Black pepper – by taste
Cucumber – by taste
Greek yogurt – 100g
Parmesan cheese – 2 tablespoons
Olive oil – 1 tablespoon
Full Bite Tortillas
Once you prepare the tortillas (or get them from a store), add the baked potatoes by mashing them and spreading them evenly (you can add them afterwards as small dices as well). Spread some tomato paste as well.
The meat is grilled, adding the herbs as it cools down. You will dice it afterwards adding it on top of the tortilla.
On top, add some diced onion, mashed garlic, and chopped Kale along with some herbs according to taste. Wrap and enjoy!
Ingredients:
2 Tortillas (whole wheat)
Sweet potatoes (baked, mashed) – 80g per tortilla
Kale – by taste
Onion – by taste
Grilled chicken – 80g per tortilla
Garlic – by taste
Tomato paste – by taste
Herbs – by taste
Reverse engineering these recipes and following the principles you can turn them into a 7 day diet plan for weight loss, and lose 5 pounds in a week at least. Combined with proper hydration, reduced water retention and daily exercise, you will easily lose 10 pounds in a single week.
The 7 day diet plan for weight loss for vegetarians is still in production and we will try to update this page once it is ready. Incorporating more plant-based foods into your diet is a great way to boost your health. Regardless of whether you already follow a vegetarian diet or are just looking to go meatless at one point in the future. Besides, a vegetarian diet has been shown to reduce the risk of heart disease, type-2 diabetes and even certain types of cancer.
The diet will follow the same principles from above, and you will only have to substitute meat and fish with vegetarian sources of protein. These include seitan, tofu, tempeh, edamame, lentils, chickpeas, hempseed, spirulina, green peas etc.
How to lose 10 pounds in a week with exercise
When we talk about losing significant weight over a short period of time, there is a thing to be said about exercise. Like it or not, exercise can help you lose 10 pounds in 1 week. However, you will have to be able to exert a lot of energy, which is to say work out hard and intensely.
Most people reading this article are probably not in the I-workout-like-a-Spartan camp. For otherwise, the answer on how to lose 5 pounds in a week, or even 10 pounds in a week would have been obvious.
That's why it is imperative to stay physically active even if you are not paying attention to nutrition. When you can run and do pushups anytime you want, losing weight is not that big of a challenge.
But even if you are not particularly fit, this chapter will help you see results. We will discuss a number of methods, why they work, and how you can use what I call progressive training in order to take advantage of such a short time span.
Furthermore, losing weight by exercising as opposed to starving is effective in two ways – first, you are balancing your hormones, which we will talk about below, and second, you are shedding weight from the problem areas you are concerned with the most (belly, chest, thighs).
But before we tackle progressive training, let me just make a brief introduction to each of the workout varieties.
Lifting heavy weights
People often misunderstand weightlifting by believing that it is completely separated from cardio. But think of it this way – when you are pushing against a heavy loaded bar, the heart is pounding so fast creating a situation that is nearly the equivalent of doing high intensity sprints.
Then think about the number of calories burned. When you are doing squats and deadlifts, the body is utilizing every muscle group, in its full capacity, in order to move the weight. This results with a huge caloric deficit, which is linked to losing weight.
Additionally, the muscle tissue is being "broken", and in the process of rebuilding, it consumes a tremendous amount of calories, which is effectively helping you lose a lot of weight within a week. This rebuilding process takes approximately one week, which is why people exercise their chest on Monday, their Legs on Wednesday and so forth.
High intensity interval training (HIIT)
Also known in medical circles as High-intensity intermittent exercise, this method is well proven for aiding in weight loss. A study published by the Journal of Obesity, back in 2011, states that High-intensity intermittent exercise is more effective than regular aerobic exercise when it comes to losing weight.
This exercise protocol varies considerably, but typically involves repeated brief sprinting at all-out intensity, immediately followed by low intensity exercise or rest.
Note, however, that instead of sprints one can also incorporate bodyweight or weightlifting moves (recently popularized by kettlebell and Tabata workouts).
For sprinting, after the initial process of preparation, you will run one section with a very demanding pace. Afterwards, depending on your level of fitness, you can either take a short rest, or continue with a slow jog.
The idea is to exert as much energy as you can during the sprint, and be able to repeat the process a number of times in a row. Ideally, you should complete at least 4 sprints with light jogging in between, but that's not going to happen if you are running for the first time in years.
Therefore, make sure to cut the length of the sprint, and increase the light jogging phase between each.
Below is a detailed schedule on how to use these methods in your attempt to lose 10 pounds in a week with exercise.
Here I will add an important note – if you haven't been running for quite a while, springing is out of the question. Instead, find a good Tabata workout on YouTube (can hardly go wrong) and use that as your HIIT.
Bodyweight moves
Gaining traction in recent years and defining the approach towards fitness by giants like Beachbody on Demand, Daily Burn and Freeletics, bodyweight moves are here to stay.
Using your own weight to supply the resistance, bodyweight moves force you to combine strength, agility and cardio. Think push-ups, burpees, squats, power jumps…
There are literally hundreds of variations of bodyweight moves, each imposing more or less stress on a particular muscle group. But there is something that either makes or breaks their efficiency, and it is called range of motion.
If you want to lose 10 pounds in a week, and decide to go with bodyweight moves, range of motion is very important.
Defining the term, I'd say that range of motion is the maximum movement travel of a joint – the more of it you leverage, the better the results. To give you an example, think about doing pushups and how different it is to go all the way down as opposed to rebounding mid-way. Observing your range of motion will compel you to complete each repetition with focus, performing the exercise as it was meant to be performed.
Pro tip – one pushup done right is better than 5 of them sloppy.
Moving on, you can combine bodyweight moves with light cardio sequences, burning even more calories in the process. Some of the workouts in Beachbody on Demand (for example Insanity the Asylum) add weights as well, effectively burning even more calories. However, you need to know your limits. Mixing weight lifting, intense cardio and bodyweight moves is the easiest way to get injured.
Stretching
If your flexibility is poor, stretching can achieve two things. First, it will aid you in developing better performance for whatever lays ahead; and second, it will force your body to exert a lot of energy in order to fight through its own stiffness.
It is reasonable, therefore, to assume that people who are less flexible, can burn quite a lot of calories by simply incorporating different stretching varieties into their workout routine. And this is exactly what many of the fitness giants use in order to make their programs more effective (both P90X and Insanity have demanding stretching sequences right after the warm-up).
Pro tip – start with very light stretching one minute before your warm-up. Then, after you complete a fairly demanding warm-up, incorporate a longer and more intense stretching routine (ranging from 2-4 minutes).
I will list one of the Fitness Updated videos down below, showing you a number of stretching moves.
For those of you wondering how to lose 10 pounds in two weeks do note that it is entirely possible to succeed with daily stretching routines and balanced diet that is lower in carbs.
The schedule on how to lose 10 pounds in a week with exercise
As discussed above, much depends on your current fitness level. But let's assume you are starting from scratch, and build from there. If you want to lose 10 pounds fast, you will have to sweat some.
First of all, take one day before your weight loss challenge in order to access your flexibility. You will need to leverage full range of motion, so flexibility and control are imperative. For that purpose, begin with a light stretch, progressing slowly into a 30-minute sequence. In other words, do some of the stretching exercises in your own way, and at your own pace before committing to an entire routine you'll find on YouTube.
You can also try the one from Fitness Updated. It is the first time I'm sharing it outside of the subscription program.
Then, you can begin with the 10 pounds weight loss challenge on Monday.
There are two ways to get this right – the customized way versus the structured way. The first will require a custom program of your own (which we will discuss in a moment), and the second will require a program such as Insanity, P90X, Fitness Updated, Daily Burn and the likes.
Supposing that you don't want to get into a trial version for any of these, or open your wallet, the first option is still viable.
I will now go ahead and embed another video from the Fitness Updated library. This one is designed to tackle your core, while also working on your cardio, agility and plyometric capacity.
You can follow this video down to a second, or incorporate some of these moves into your own routine. The goal, apparently, is to tackle your core first and foremost. It will enable you to develop much more stamina, and much more endurance, as well as improved agility and balance.
The thing about this method is to tackle your core without necessarily doing intense crunches or any excessive work on the floor. Incorporating light jumping sequences, and agility moves, you can strengthen your abdomen and burn a lot of fat at the same time.
So if you are wondering how to lose belly fat in a week at home, the first step is to play this video.
Moving on, just follow this sequence with a number of simple bodyweight moves (push-ups and squats), and you are done for the day.
Tuesday can introduce the HIIT method, where you will run sprint intervals followed by a light jogging sequence.
First of all, you will need a short stretching sequence and then a light jog in order to get a feel of your body.
Then, set a marker, hit your stopwatch and run forward as far as you can with 8/10 of your maximum capacity. Stop, pause your stopwatch, take your breath, and set another marker at ¾ of the distance you've just conquered.
Immediately after that, and once you have enough breath to continue, start your light jog. Go further still and start to jog back once you hit double the time it took you to complete the first sprint.
When you get to the marker you've set at ¾ of your first sprint, you will have effectively jogged for x4 the time of your sprint. Then, once you hit the marker, sprint again, with the same effort as before, to the start of your track, i.e. the first marker. After catching your breath, you will continue to run forward, which is to say in the opposite direction from the markers, again measuring double the time it took you for the first sprint. Once you hit the goal, it is time to return back towards the first marker, and begin yet another sprint as you reach the mark.
Remember, however, to access your level of fitness, your comfort zone, and to be careful. Listen to your body and push yourself only as far as you can comfortably endure.
You can complete another stretching sequence in the evening as well.
Wednesday would be ideal for a light stretch followed by a bodyweight routine. This time, however, you should train for failure. Give yourself one minute for every exercise and push for as many repetitions as you can within this window. Do remember to pay attention to range of motion, for you are otherwise wasting your time and energy.
Training for failure is great because it forces you to push yourself past your limits one step at a time. And if you are following a video program or working one-on-one with a professional, the focus is on the work itself, and you will need less mental effort. This will enable you to push even more, expanding your comfort zone way beyond what you have previously imagined. That's why people pay lip service to programs like Insanity from Beachbody on Demand, or our own program Fitness Updated.
To begin on your own, incorporate a longer stretching sequence (2-4 minutes) after the warm-up, and continue with the garden variety of bodyweight moves.
You can also include jumping sequences, as well as agility stunts, in order to get the best results possible.
After the routine, stretch once again, and see a river of sweat dripping from every part of your body. You will hate it and love it, both at the same time.
To give you some ideas, here is another video from the Fitness Updated library.
When you ask yourself how to lose 10 pounds in a week with exercise, this is exactly the reason why I say "just be prepared". When you are physically able to go even half way through the routine above, the rest will take care of itself.
Unless you are already in very good shape, Thursday should be put aside for recuperation and relief. For this reason, try to complete one stretching routine in the morning, and another one in the evening, if you can.
You will feel this manufactured urgency to tie your running shoes or hit the floor with push-ups, but remember that every decision matters and you don't want to lose the next couple of days thanks to injury or exhaustion. You don't want your muscles to be fatigue, and you certainly don't' want your cortisol hormone to rise, while your testosterone levels go down the sink.
If you are following both diet and exercise schedules, this is a perfect day for cutting down on your carbs almost as if you were eating a zero carb diet.
Friday takes you back into business, and you should be ready to hit the ground hard. The schedule is ripe for another HIIT routine in the morning and some serious strength work in the evening.
While the first is already familiar, the second is brand new territory. And you have a very broad choice. You can visit the local gym and hit several large muscle groups one at a time, or improvise with home equipment or bodyweight exercises.
In the gym, complete one round on the bench press, another on the squat rack, and hit the lat machine as well. You can go through this circuit two or three times, but make sure not to overwhelm yourself with excessive load and number of repetitions. Training several large muscle groups in one day is not recommended, but you need that stress and you need that burn in order to spend calories and shed weight.
Remember to stretch lightly before the workout, and repeat the same stretching sequence at the very end.
If you are at home, try push-ups, squats, and various exercises on the pull-up bar. When it comes to tackling your upper body from the front, I have another video that will obliterate your chest and shoulders in less than 10 minutes. It is also from the Fitness Updated library, and you will love it for sure. Do note that some of the moves are way too extreme for a beginner, so watch through the sequence and incorporate only what you can.
Saturday is ideal for repeating the same routine from Wednesday so it is very straightforward. You know the drill, just make sure to push harder and invest yourself fully.
Sunday is your last day of the 10 pounds weight loss challenge, so make sure to move according to your fitness level and energy. You can head for a light cardio session in the morning and another one in the afternoon, or you can repeat the core routine from Monday and squeeze another HIIT/moderate run in the second part of the day.
By now, combined with healthy diet and the recipe examples from above, you should step on the weight scale and see a satisfying number.
This concludes my answer to the question on how to lose 10 pounds in a week with exercise. If you ever decide to custom create your own schedule, feel free to reverse engineer from here and tweak according to personal preferences.
I'd also appreciate your two cents in the comments section below.
How to lose 10 pounds in a week without exercise?
While exercise is brutally effective, there are number of circumstances where your hands are tied. For the lazy cat out there, I have only one advice – Stay active!
Develop a set of habits that will force you to move your body. These can include:
Regular walks with your significant other
Playing a sport with your buddies
Taking the stairs as opposed to the elevator
Commuting to work with a bike
Going to the supermarket without starting the engine
You can also sign in to a dancing class, or get a monthly ticket for the swimming pool nearby, or perhaps play table tennis with your kids. Whatever it is that compels you to move, go ahead and do it. Make it part of your life, incorporate it in your schedule, and stay accountable by inviting other people in.
Do note that sports with acceleration are insanely effective. When you have to make sudden moves, like jumping and speeding and stopping and turning, the body will burn a lot of energy and you will lose a lot of weight. Think within the lines of basketball, tennis, soccer etc.
Needless to say, you will have to follow the diet guidelines from above to the letter.
When I was recuperating from an injury, and forcing myself to stay lean, I too had to struggle with this predicament. My advice – if you are wondering how to lose 10 pounds in a week without exercise just try the zero carb diet.
Other things you should pay attention to
While diet and exercise are the big duo when it comes to rapid weight loss, there are other areas where you need to pay attention. First, of course, is the quality of your sleep.
Quality of sleep
When you are faced against tough exercise routines, or try your best in order to cut down on calories, sleep plays a vital role in balancing your hormones and recuperating your body.
I know of an ideal way to figure out how many hours of sleep you need but it is fairly radical.  You can ask me in the comments below if you are curious enough, but let's just assume that you'll will need somewhere between 7 and 8 hours of sleep.
While you can do just fine with 5 and get through an entire day without a problem, you will need between 7 and 8 for the challenge of losing weight.
Make sure that the room temperature is lower than what you would usually prefer during the day, and think about the quality of your pillow and mattress.
Another thing about sleep, that is also important, is regulating your circadian rhythm. Translated further, it means getting up each morning at the exact same time. And considering the stress your body will go through throughout the week in question, you better regulate your circadian rhythm by setting that alarm clock.
Level of stress
My wife being completely stressed while filming the infomercial for Fitness Updated
When stress levels are high, the cortisol hormone is spiking through the roof. Long story short, it will significantly hinder your weight loss efforts.
To deal with this properly, I have found a failsafe method that works every single time. Even more, the effect of this practice accumulates, and you will say farewell to stress once and for all.
This is important in other areas of live outside of the context of losing weight, so make sure to pay attention and invest your energy fully.
First, we must note that exercise will lower your stress levels significantly, as will fresh air, sun, laughter, healthy diet, having a creative and productive outlet and a fulfilling social life. But what is perhaps the most effective solution for dealing with stress is often overlooked – Meditation.
I'm a Headspace subscriber – an app where you can enjoy different packages of guided meditation. The length of each session ranges between 10, 15 and 20 minutes, and you can choose the one you prefer. Andy, who is the mentor, will guide you slowly day after day, and you will rediscover as well as reinforce patterns in your mind in order to enjoy more serenity, comfort and acceptance.
I'm not being paid to promote the app, nor am I getting any benefit for doing so whatsoever, but I decided to share it here because it is really that good.
Hydration
Moving on, we get to another crucial aspect. Water is perhaps the best substance for cleansing and detoxing, and it is vital for every process that is taking place inside your body.
The more you drink during this week, the leaner you will become. Combined with exercise and the natural diuretics which we mentioned above, proper hydration will really help you lose 10 pounds in one week. Give the water retention chapter another read if necessary, and you are ready to go.
Testosterone levels
This will concern the men mostly, and they have to pay attention. When testosterone levels are low, simply boosting them help greatly with weight loss.
There was a study published by Current Opinion in Endocrinology, Diabetes, and Obesity and it clearly states that:
Long-term testosterone therapy in men with testosterone deficiency produces significant and sustained weight loss, marked reduction in waist circumference and BMI and improvement in body composition.
Simply put, the increase in testosterone will significantly contribute to weight loss. The good news is that you already learned many of the principles that will boost this hormone, described in detailed above.
Never buy any pills that advertise miraculous effects, but rather invest yourself more in order to achieve the results naturally.
Avoid alcohol, soy products, saturated fat, and simple carbs, and instead stack up on lean protein, monounsaturated fats, Omega fats, and complex carbs (when you have to).
Make sure to sleep 7-8 hours, lower your stress, and never let yourself become hungry, for otherwise you will have a tough time raising your testosterone.
Intermittent fasting – a less recommended method for losing 10 pounds in a week
The reason why I'm mentioning intermittent fasting this far into the guide is simple – pragmatically speaking, it will put a lot of strain on many people, effectively changing their lifestyle to a considerable degree.
Basically, this protocol involves 16 to 20 hour fasts with a feeding window between 8 and 4 hours.
The method will force you to reduce your calorie intake, and enter into a state of ketosis. In short, Ketosis is the metabolic process of using fat, instead of carbohydrates, as the primary source of energy. In other words, it will force your body to deplete some of the fat storage. It usually happens during intermittent fasting, but also frequently as a result of a low-carb diet.
If you are following a workout program during this weekly challenge, intermittent fasting can significantly lower your energy levels. It is wise, therefore, to either forget about it, or calibrate your feeding window so it overlaps with your training session.
The Military diet
The military diet is currently one of the world's most popular "diets." It is claimed to help you lose weight quickly, up to 10 pounds (4.5 kg) in a single week.
The program goes by other names too, such as the Army diet, or the Navy diet.
It works by lowering your calorie intake significantly for the first 3 days, to around 1100-1400 calories. Then, you are advised to keep a relatively low calorie intake for the next 4 days, but nothing hard to achieve.
The logic goes that the last 4 days of the week will put your already starving body (from the first 3 days), into a state of huge caloric deficit, at which point the fat storage will start to deplete.
Needless to say, the diet is not exactly healthy, and is used in emergency situations, and extreme conditions (the army – need I say more?). It is always under the supervision of a professional, so make sure to consult a doctor.
Arguably, if you want to know how to lose 10 pounds in 2 weeks, just copy paste the military diet, only without the strict quotas.
How to lose 10 pounds in a week – checklist
Wrapping this up, I'd like to make a brief recap of the entire program. It takes effort to go through a 6000 words article, so let's try to distill most of the essence in a single checklist. Here you go, the checklist on how to lose 10 pounds in one week:
Lower your carb consumption as much as you can
Forget about processed food
Consume whole foods
Increase your fiber intake
Drink a lot of water
Reduce your calorie intake
Decrease water retention
Avoid sugar, alcohol and saturated fats
Incorporate bodyweight moves
Incorporate strength training (such as lifting weights or pull-up work)
Incorporate HIIT (high intensity interval training)
Don't forget to stretch before and after the warm-up
Train your core
Incorporate jumping moves and agility moves
Be physically active even if you don't exercise
Sleep well
Adjust your circadian rhythm
Lower your stress
Consider intermittent fasting
Consider the military diet
Make sure to bookmark this guide and share it with people who are wondering how to lose 10 pounds in a week. I'm confident in the effectiveness of the process described, and have seen many people achieve great results.
All you need is patience, will power, and the ability to control your enthusiasm going forward one step at a time. There is this great line of thinking from a psychology professor who I follow closely that says: When dealing with problems that seem hard to solve, just shorten your timeframe. Do not obsess yourself with the week, or even the day, but go one hour at a time, even one minute at a time.
And that is exactly how you will lose 10 pounds in a week – going one step at a time, continually focused on the here and now.
To put a disclaimer, this is not substitution for medical advice, and you should always do your own diligence and consult with a medical professional before applying changes to your diet, physical activity and lifestyle.

Healthy weight loss is usually 1 to 2 pounds per week; losing 10 pounds in one week is risky, should not be done often, and should only be attempted with the approval of your doctor.
To insert a shameless plug, I will once again remind you of our own program Fitness Updated. It will walk you through the process of achieving great results, by transforming your body according to your own preferences. The price is very affordable but you can use the free 7 day trial as well (no credit card needed).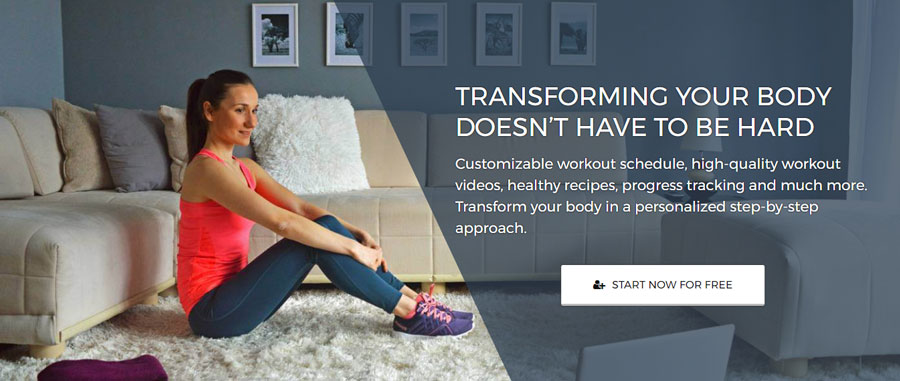 I'm happy to answer your questions in the comment section below, so feel free to start a discussion and share some of your ideas. We are also planning to host a Fitness Updated giveaway, and award people for sharing their success stories related to this process, but I will update this page with more information when we are ready.
I've always wanted to give a detailed answer on how to lose 10 pounds in a week, and hopefully this covers everything of relevance. Once again, make sure to bookmark this page, and please like and share on social media.