We all have an image in our head of how a perfect body should look like. It doesn't really matter how this 'perfect' body looks, it's usually much different than the one we already have. If you are overweight, you want to be lean. If you are skinny, you want to gain some weight. If you are with ideal weight for your height, then maybe you'd like more muscles… It doesn't really matter how perfect our bodies already are, in our minds, they can always be better.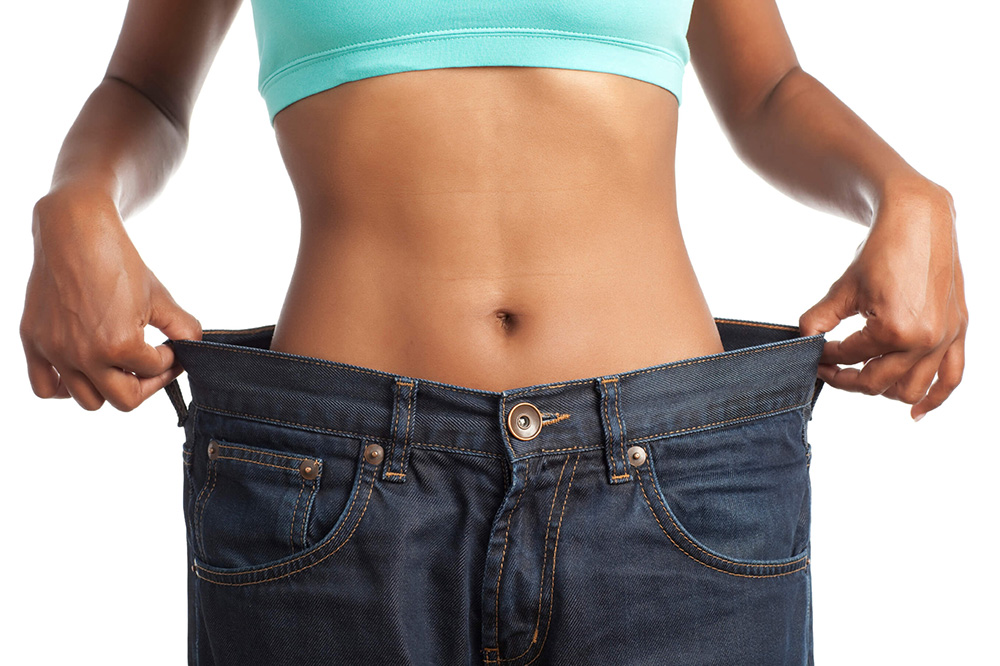 Thoughts like this usually lead to taking drastic measures. Especially if you feel that you are overweight and want to lose weight as quickly as possible. In your mind you feel like this is the only way to feel happy or to finally start living the life you've always dreamed of. So, you start your research – your plan is to find all the extreme ways to lose weight and decide which one is the best option for you. A window shopping session begins and you have several tabs open in your browser. But should you really go for it? Is it possible? Is it healthy? Keep reading to learn everything about drastic weight loss!
Drastic weight loss
How many times have you heard advertisements like: 'Lose 10 Pounds in 10 Days' or 'Drop One Dress Size a Day'? There are millions of drastic weight loss tips through the Internet and everywhere around us that we don't know what's true and what's only a marketing trick designed to flatten our wallet.
To try to understand all these drastic weight loss methods, and their effect on our body, first we have to categorize them. And here is what trial and error taught some of our clients in the past:
Starvation diets
These types of diets exist since the 1950s. The idea behind them is a type of 'master cleanse' for the entire body. There are a lot of variations of these diets, but the most popular one comes from Beyonce herself. And it's probably one of the best extreme celebrity diets that work. According to her, a full body detox can be made by drinking a mix of water, lemon juice, maple syrup, and cayenne pepper.
Drastic weight loss diets, if you never had any experience with radical nutrition changes in the past, usually tend to mess things up. If you are planning to redesign the way you eat, make sure to ask a professional.
Diet pills and supplements
Drastic weight loss pills are pretty popular these days. The reason might be because they are easy to use and you don't need to make any additional effort for quick and drastic weight loss. But how do they work? It depends on the type of the pills or supplements, but most of them claim to increase metabolism, burn fat or absorb nutrients.
Very low-calorie diet (VLCD)
This drastic weight loss diet is medically supervised. It's also one of the rare drastic weight loss methods that are proven to work and that are recommended for obese patients.
Drastic weight loss in a week is possible, but only if you have a lot of fat tissue to lose. And to be honest, you won't be losing much of the fat at first, as the body will naturally flush all of the retained water.
Exercise
Exercise – the one and only proven method of drastic weight loss. And if you are willing to try something new, we recommend Beachbody on Demand! Here you can find rather intense workout routines like Insanity, P90X, Insanity: The Asylum and Turbo Fire. Some of these, believe it or not, are designed to burn up to 1000 calories per single session of 45 minutes.
Everything else…
Creams, devices, magic voodoo spells… you name it! It seems like there's no end to all the crazy ideas people are inventing for drastic weight loss! And the worst part is that people are actually willing to try them, without having proof that they work or that they are safe for the body. The reason is probably the same as the one with the pills and supplements – they promise to help you lose weight without diet or exercise, which is a great option if you are willing to get in shape, but otherwise lazy.
Are these drastic weight loss methods effective?
Let's start with all the starvation diets. A lot of researches showed us that starvation diets are horrible for your body. In most cases, they lead to weight gain, fatigue and can cause extreme damage to your internal organs. That being said, starvation diets can cause drastic weight loss, but not in the way you think. When this diet lasts longer than a day, because you are not eating any food, your body will start feeding itself on your muscles. This means that you will lose muscle mass instead of fat.
If you have already decided to go with some type of diet for drastic weight loss, then we recommend that you check out our Lifestyle Updated guide on how to lose 10 pounds in a week. This is a safe and effective diet that will help you lose weight without damaging your health. Just follow the step by step methods described there, and you will be well on your way to transform your body. You will find a fast weight loss exercise routine that works like a charm.
So what about pills and supplements? It depends on the manufacturer, but most of them will help you lose weight over a period of time and if combined with other methods. This means that you can't expect drastic results in no time. But keep in mind that like any other drugs, they tend to have a lot of side effects. And they are bad for your health on a long run.
The only drastic weight loss diet that it's proven to work is the very low-calorie diet (VLCD). This type of diet is recommended for an obese patient whose goal is drastic weight loss without surgery, as the risk to his or her health from the obesity is greater than the risks of the diet. This, of course, is done with medical supervision.
In short, drastic weight loss is possible, but it's almost never good for your health – especially if you skipped the advice from your physician. You might lose weight quickly but the cost will be the wellbeing of your body. You can see this effect with several celebrities.
For example, Cristian Bale lost unbelievable 63 pounds for his role as the chronic insomniac in the film The Machinist. He had to take supplements to make sure he's getting all the vitamins he needed, but hardly ate and over-exercised himself. This is an extreme shock for the entire body.
Jennifer Hudson also managed to dramatically lose weight after the birth of her baby. She slimmed down from a size 16 to a size 6 in preparation for her role as Nelson Mandela's wife.
The last example of drastic weight loss celebrities is no other than 50 Cent. The rapper's shocking transformation was because of his role as a cancer patient in the movie Things Fall Apart. He went from 214 pounds to 160 in just nine weeks.
What are the risks from drastic weight loss?
So, what can you expect as an experience if you decide to undergo this process? We already established that drastic weight loss creates extreme physical demand on the body. That being said, the most common risks are:
Fatigue
Headaches
Irritability
Debilitating dizziness
Muscle loss
Constipation
Menstrual cycle irregularities
Mild to noticeable hair loss
Hormonal imbalances
On the other hand, the most dangerous and sometimes even life-threatening risks include:
Gallstones
Dehydration
Malnutrition
Electrolyte imbalances
Reread the risks one more time and then ask yourself if you really want to do all of this to your body just for achieving a short-term goal, such as looking good at the beach two weeks form now!
Unexplained drastic weight loss causes
Have you lost a lot of weight without trying? Maybe you are going through a stressful period in your life (new school or new job, losing someone close, moving to another country) so that's your body's way of telling you that it's time to find some space for yourself. The other explanation may be some kind of a medical problem.
Many doctors agree that you need to see your physician if you lose more than five percent of your weight in six months to a year. A lot of things can cause unexplained drastic weight loss, and most often than not it is a combination of things that affect your general health, that later causes your weight loss.
Other times a specific cause cannot be found, so the weight loss can simply not be explained. And sometimes, it can be a symptom of a serious disease, like:
Addison's disease
Cancer
Celiac disease
Changes in diet or appetite
Changes in sense of smell
Changes in sense of taste
COPD
Crohn's disease
Dementia
Dental problems
Depression
Diabetes
Heart failure
HIV/AIDS
Hypercalcemia
Hyperthyroidism
Hypothyroidism
Medications
Parkinson's disease
Peptic ulcer
Substance abuse
Tuberculosis
Ulcerative colitis
Have you tried some of the weight loss methods above? Did you have any success? Or maybe you would like to share some of your extreme weight loss tips. Feel free to share all your thoughts and experiences by joining the comment section below.