Whenever I come across a new fitness program, I'm always curious about how they are targeting the core. Specific moves, dedicated sequences, or entire workouts, each program has something different to offer. And regardless of whether you have an experience with fitness or not, you've probably heard about the importance of having a strong core.
Before creating our own fitness program, I've literally spent days trying to figure out the perfect abdominal sequence. Stitching one move to another, only to erase everything and return back to the drawing board.
A huge fan of bodyweight fitness, I've put a tremendous effort in strengthening the core. Figuring out early on that a strong core equals better performance I made ab workouts the bread and butter of my fitness routine.
The article ahead, though shorter than the ones I usually write, is an honest effort of mapping out the basics. Abdominal fitness can be so nuanced, that I completely understand the fog of confusion that beginners usually confront. Feel free, therefore, to take this as a roadmap.
We shall discus workout principles, core exercises, ab sequences and core and abdominal trainers. As you scroll down, you'll have a better understanding of what makes a solid abdominal workout.
From having a tummy to having a sixpack – How to start with core exercises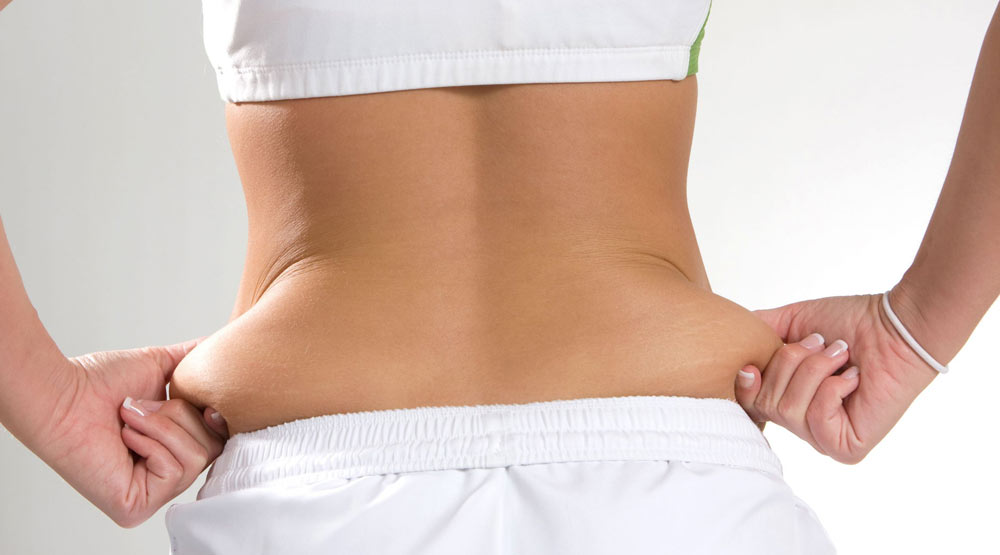 Having belly fat is not a joke. It will lower your agility, deplete your energy, and very likely increase the risk of heart disease, diabetes and cancer. Often times, even without a life threatening epilogue, it may very well lead to hernia, back pain, and dozens of tiny inconveniences.
So all things considered, it's no wonder that core workouts are so popular.
Most of us want a flat stomach, and some are even obsessed with the idea of losing inches around the waist that a garden variety of diet fads, gimmicks and suspicious pills are cluttering their browser history.
But reading through this article, I honestly hope that you will understand the importance of holistic fitness, and why you actually need to have a strong core.
A muscular abdomen will effectively shield against belly fat, allowing you to perform a range of physical activities that further promote health.
How to start with abdominal exercises
Instead of sitting on the floor and doing an infinite number of crunches, I would suggest a different approach. Take your favorite bodyweight circuit, and start implementing ab moves within.
It may come to you as a surprise, but some of the most effective abdominal moves are the ones performed in the standing position. Knee raises, core twisters, and jumping moves all have something in common – they fire up your entire core section, like no sit-up or crunch ever could.
Supporting your weight while keeping balance, the core will strengthen significantly when performing these moves.
Then, you can incorporate stretching and flexibility sequences, to fire up the core even more, and work on range of motion. Instead of feeling stiff, you'll feel lighter and more agile, and your abs will start developing at a rapid clip.
Once you feel confident enough, you can start with a variety of plank exercises. Running, jumping and flexing while in the plank, you can then move on to more dedicated abdominal sequences (I'll share one in just a minute).
Core and abdominal training equipment
The hacking mindset, as I like to say, flatters the part of us who is lazy. If you are the type of person who wants to keep duct tape solutions in his back pocket, looking for a shortcut is easy to understand.
When it comes to shortcuts though, I have nothing to protest about. Paired with a solid fitness routine, they can really move the needle.
Out of all core and abdominal trainers, I wholeheartedly recommend that you start with resistance bands. Easily adjustable by simply switching the position, and providing an evenly distributed amount of resistance, they can significantly strengthen your core.
The waist trimmer belt, though widely popular, is not a thing I'd recommend. There are people, however, who firmly believe in its effectiveness, so considering the length of this article I would want to step on anyone's nerves. Let's just say that there are better ways of spending your money.
The ab wheel roller is a terrific piece of abdominal training equipment, though you would like to practice with a variety of plank moves first. The sudden strain won't do you any good, so give yourself a week or two before rolling the wheel.
Remember, again, that almost every exercise imaginable is targeting your core in one way or another. Therefore, a pair of push-up stands can be a solid investment towards a strong core, even though they are primarily being used for developing the chest.
As I mentioned earlier, jumping moves can do wonders for your abdomen, so make sure to try jump rope exercises, or at least simulate the movement.
Whatever you do, definitely buy yourself a mat. Working out on the floor can put a huge strain on your back and spine unless adequately protected.
Ab mats, otherwise known as sit up pads, are also effective, especially if you have problems with the lower back or spine.
If you are prepared to open the wallet and buy core and abdominal trainers, I recommend looking at the Ab wheel roller kit. It comes with all the necessary equipment for training the core, including a mat, a jump rope, a pair of push-up stands and the ab wheel roller. Coupled with a set of low resistance bands, this can easily replace a whole gym worth of equipment.
For more advanced training sessions, consider looking at core exercise sliders, which I would also recommend, but only after you develop some degree of strength in your abdominal section.
Some abdominal exercises to consider
Make sure, first, to start with a proper warm up before firing up the core. A minute of jogging can do the trick, followed up by minute of jump rope exercises. You don't have to use a jump rope (and struggle with agility requirements), so feel free to simulate the movement.
Then, perform a series of knee raises (or leg raises) in order to warm up the lower abs; few core twisters in between, and you are ready to go.
Plank moves can be very effective, but make sure to mix them up with another form of exercise where more stretching elements are included. Jumping exercises are also great for cutting the circuit, interrupting the fixed position of the plank.
Then, you have exercises in the C-sit position, which I usually want to group together, coupled only with crunch varieties that leverage the same exercise position.
After each abdominal workout, don't forget to stretch the back, the hip flexors, groin area and hamstrings. Twisting moves also help, so make sure to include at least one of them.
The video bellow is a great introduction on how you should train the core, so make sure to give it a watch. Within, you'll find many exercises of different kid, suitable for performing separately as well.
If you liked the video, make sure to check out Fitness Updated where you'll find a library of these. An easy-to-use online platform, Fitness Updated is your one stop hub for losing weight, toning your body, and improving your performance.
You can give it a try by signing up with your e-mail address, for a free 7 day trial. Once you log in, you'll have full access to all of the features, including the recipes, the nutrition program, the workout calendars and the entire library of fitness videos. Each program is tailored to your own preferences, and modified in real time with the help of our algorithms.