Over the last few years many people have approached me, asking for an advice on getting fit. But what they want to hear and what they need to do are often two different things.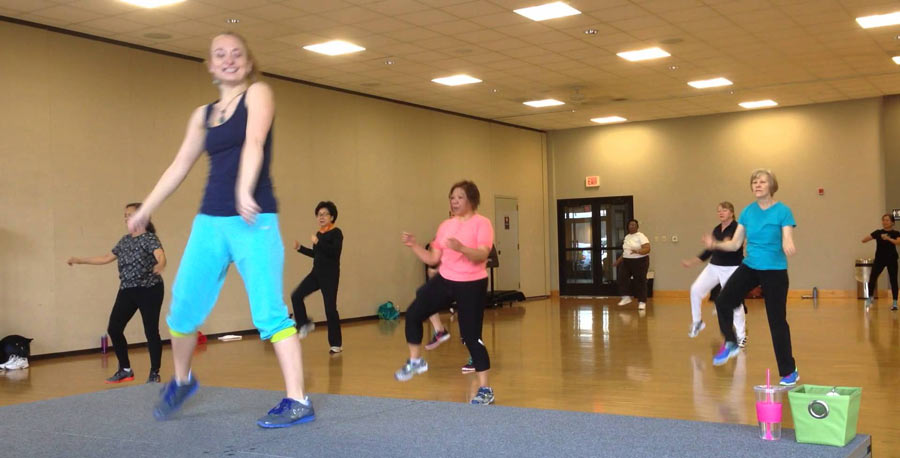 While I appreciate enthusiasm and ambition, more often than not therein lays the problem. No workout program is good enough if you quit after the first week. And lacking self-awareness, the odds against success prove overwhelming. Especially for beginners.
Instead of fueling manufactured emergency, you'd be making yourself a favor by starting slow. Starting slow means no injuries, no fatigue, and no quitting after a week or so. It means progress. Slow, but constant – an intentional and purposeful beginning.
Creating the foundation, you can later progress further.
So what do I tell people who want to start losing weight? Well, instead of giving them scores of information, I try to simplify things by referring them to a single program, or charting them a simple easy-to-follow routine.
Below is formula for my matchmaking process.
Determine where you are now
I remember last week, a woman approached me via e-mail asking me about whether or not she should start the Beachbody Insanity program. For those of you unfamiliar with it, this program is the pinnacle of extreme fitness. Something I learned to enjoy years ago, but still occasionally dread once I think about it.
After some back and forth, she told me about her obesity problem, her numerous and failed attempts at losing weight, and a general sense of helplessness.
I've received enough similar e-mails, to fully sympathize with people who were struggling to overcome obesity, knee and back injuries, lack of willpower, circumstances…
These people don't need a fitness program for losing weight. They need a fitness program for getting up, slowly and continually, day in and day out. Losing weight, though guaranteed, should not be their primary concern.
Figure out your preferences
While level of fitness is an important indicator of what your workout prescription should be, other factors are equally telling.
Do you like shorter or longer sessions?
Do you prefer repetitive and static moves over dynamic and varied ones?
Do you you prefer dancing?
What is your main goal – to improve flexibility, agility, coordination, and control over your body?
Or simply lose some weight in order to feel better?
Workouts for beginners – few options to choose from
Choosing a workout is like choosing a therapist. If you cannot stomach change, you'll find faults within the process.
But as jumping from one shrink to the next is unhealthy, so too is switching programs, without giving them a real chance.
Boring, uneventful, and repetitive… So what?
Below is a list of workout programs and general advice I give to most of my e-mail correspondents. I really hope you'll find some value.
Try this free video – three times per week
After releasing our own workout program, I took a couple of videos and uploaded them on Vimeo with a private link. Why, you'll ask? Because people want to start with something, but cannot quite figure out where to begin.
If you've been off the healthy wagon for quite a while, don't hesitate and press the play button. This beginner friendly video is exactly what you need, regardless of your size, fitness level, or goals. It will help you move forward.
Order YOUv2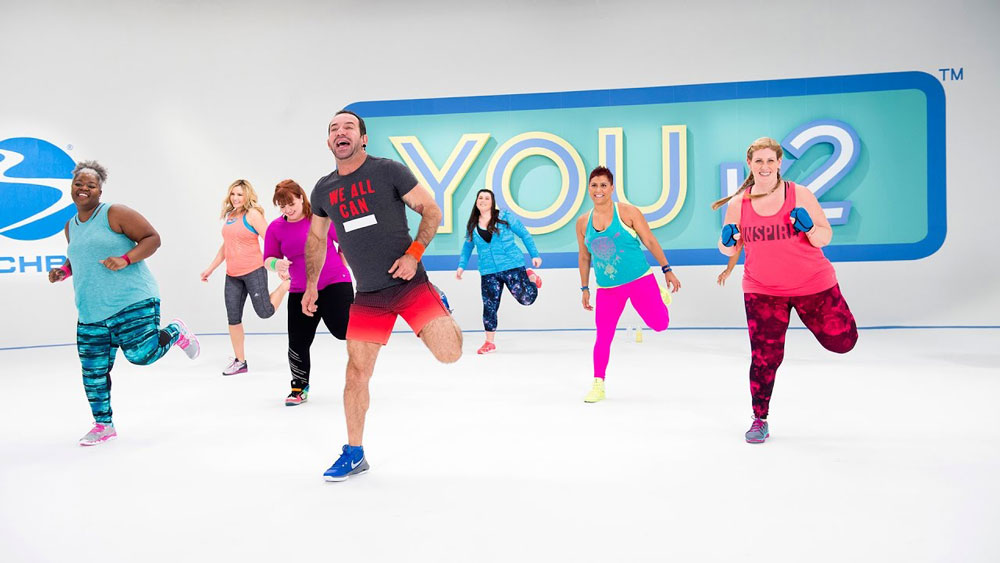 Beachbody has a lot of good workouts, but they've figured out the same thing I'm trying to communicate through this article – no workout is good enough unless you actually do it.
The recent trend, within the company, is releasing less complex and more straightforward programs that anybody can begin with. YOUv2 is one of them. We pledged to continue with our review series, despite releasing our own program, and my wife wrote the complete YOUv2 review a couple of days back.
Go to YouTube and start today
Folks don't generally make a habit of promoting competitors, but I don't mind. YouTube is an excellent place for starting with fitness, and though unstructured, you can still benefit from some of the low-impact cardio sessions available for free.
Try Fitness Blender, and see how it goes.
Don't hesitate; don't look for the perfect formula, but simply start. There is a lot of room for being picky later.
Need low impact workouts? Try PIYO
Why would you think about Insanity or going to the gym, when you have PIYO? We asked Sandra, an old associate of ours for help, and she tried the program ending up with a massive PIYO review.
It is another Beachbody workout that perfectly understands progression, leveraging low-impact yet dynamic moves. Chalene Johnson combined Yoga, Pilates and low-impact cardio to get you moving, and all you have to do is stay on course for 60 days.
Start with P90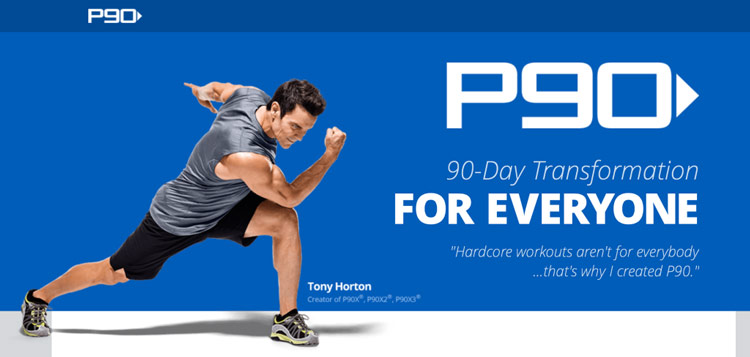 This is another great program from Beachbody, which you can comfortably start with. Tony Horton understands progression very well, and he will guide you one step at a time. It is three times the length of YOUv2, but try to be comfortable with the process – speed is often your worst enemy.
Want everything taken care of? Start with our own Fitness Updated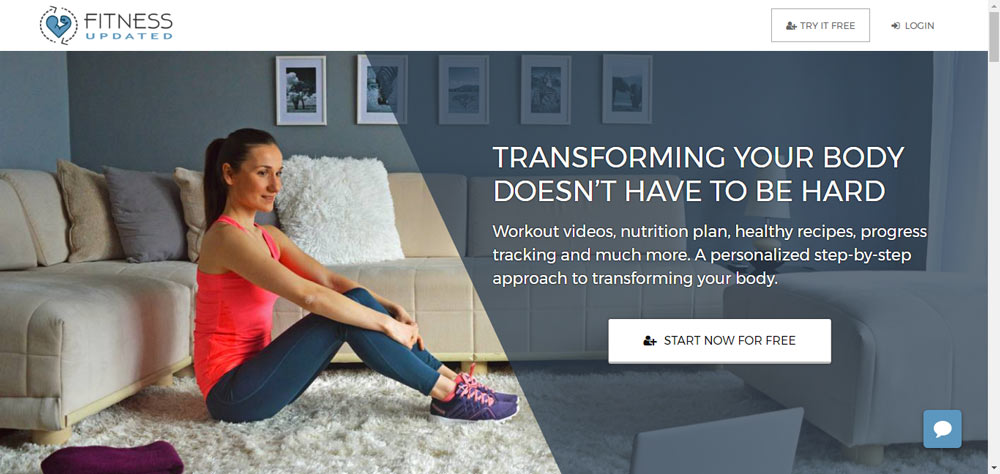 The video at the beginning of this article is just a tiny percent of the vast Fitness Updated platform. The whole program features 19 different workouts, tons of recipes, and dozens of calendars for each and every fitness level.
There is progress tracking, customization to a very high degree if you prefer, and one smart algorithm that tells you exactly what to do and eat every single day.
The platform looks extra sleek and is super user friendly.
Your job? Just start by answering a series of questions, and let the algorithm tell you exactly what to do. You don't even have to put down your credit card, just leave your e-mail address, and try the program, with full access for 7 days –enough to get you going on the healthy path.
The best workout for beginners is the one you keep doing!
Tell you what – your goal should be a single week of doing slow but steady progress. After one week, you'll feel energized, more flexible, more agile and coordinated. You might even drop a few pounds depending on the program.
But that doesn't really matter, because if you manage to push through this first week and keep on track, weight loss will follow soon enough, and you'll be surprised by the results.
Don't complicate things, start slowly, and just pick one option from the list above.