Long gone are the days of DVD workouts, equipment gimmicks, and expensive gym memberships. Apps and platforms run the fitness world now, and they are easy to use, affordable and super-efficient.
When it comes to weight loss though, complete workout programs still reign supreme. Videos, nutrition plans, progress tracking… Everything is now available online, and at your fingertips.
So here is the list of best weight loss workout programs for 2017.
Fitness Updated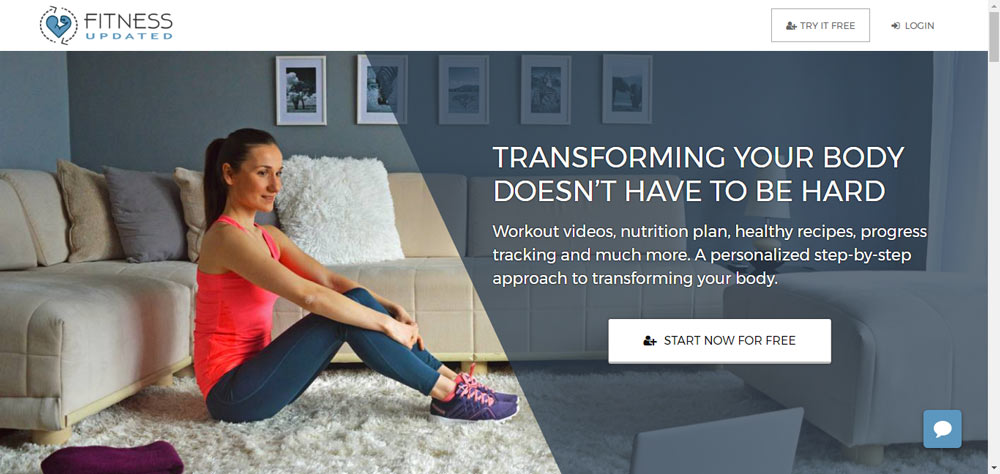 Our new entry to the market, with super personalized workout plans. Dozens of Customized calendars, innovative and step-by-step video sequences ranging from super easy and fun to extra challenging and intense, with a highly personalized nutrition plan included.
Fitness Updated is available on any device, and has a very elegant and simple to use interface. The platform runs with the help of a smart algorithm, so you can say farewell to guesswork.
19 workouts for all ages and fitness levels, and for dozens of different goals. At home innovative sequences, they are ideal for weight loss.
The programs modify on the go as well, taking your feedback into consideration. No matter what you chose, you will end up doing the best program custom-tailored for your goals and preferences.
There is a free 7 day trial (no credit card needed, and a single click sign-in), and the most affordable yearly and monthly subscriptions so far.
Prices are 9.99$ per month, and 79.99$ for the entire year (as many custom programs as you like). And the prices go even lower with this special 30% discount for you (just enter coupon code "30-percent-off" whenever you decide to buy).
Daily Burn

Think of Daily Burn as the golden standard, the premium gym membership. Hollywood grade workout videos and 20+ sequences available with the basic subscription plan.
You also get access to nutrition plans and recipes, and the ability to stream on any device.
The workouts are challenging, innovative, filmed by a crew of fitness professionals.
Your program might lack a certain degree of customization and modifications on the go, but it's a premium efficient weight loss program nonetheless. You can read more about it in our extensive Daily Burn review where we analyze every inch of the platform. It is a rather long piece to go over, but I hope it does justice to the platform, and answers all of the questions that you might have.
There is a 30 day free trial with credit card details only, and monthly membership starting at very affordable prices.
Crunch Live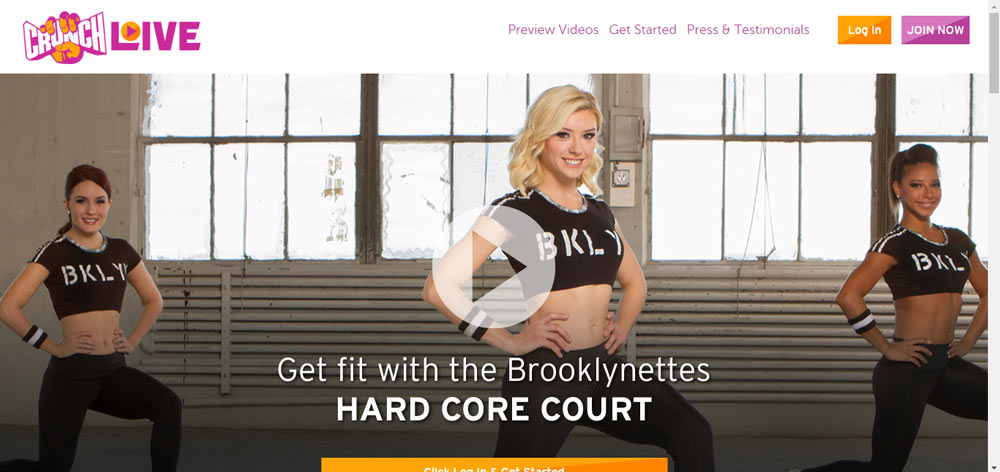 Dynamic workouts, with much variety when it comes to styles, intensity, and length. Customizable workout plans, and lots of fun videos to help you lose weight.
Crunch Live has been online for a while, and lots of feedback and reviews place it among the top ten workout platforms currently on the market.
Led by instructors, the workouts feature real members as well, and the video production is amazing.
With a 10 day free trial, monthly subscriptions start at 9.99$ with a 90$ yearly option as well.
Beachbody on Demand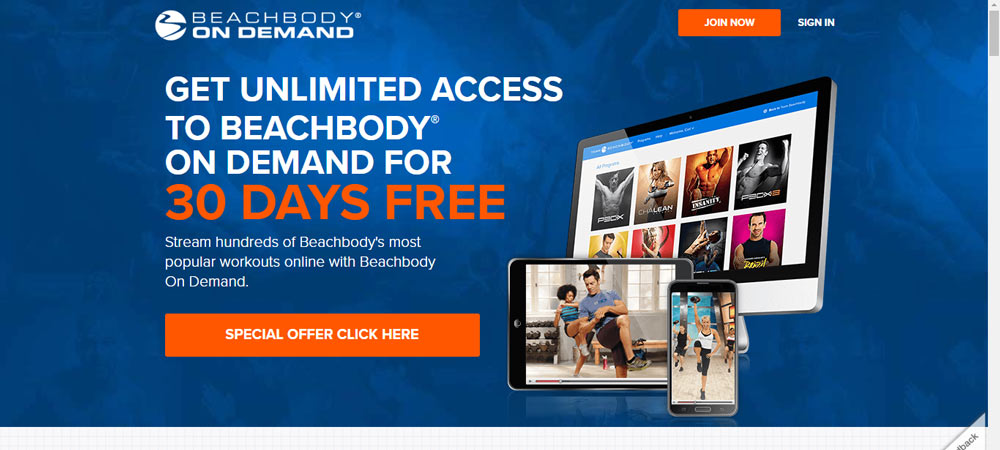 The king-brand of workout programs, has released their online platform two years back. It features all of the super popular fitness programs such as Insanity, P90X, PiYO, and Focus T25.
Weight loss, muscle definition, performance… they tackle everything. The videos are Hollywood grade production, and the instructors are among the top of the fitness industry with lot of know-how and charisma.
Dozens of programs are included, along with nutrition plans, and community support.
By far the best fitness programs on the market. Bar none.
However, the interface of the platform is still improved upon, and some negative feedback has tainted what has been a stellar launch. There is also no option to combine workout programs, so you can say there is a certain lack of customization as well.
But Beachbody workouts cover a broad palate of fitness goals and preferences, so this replaces the need for further customization. Dance workouts, cardio workouts, weight loss super workouts like Insanity… There is something for everybody.
A free 30 day trial is included, and weekly subscription of 2.99$ billed quarterly in advance. There is the yearly option for 99.95$ as well. You can check our Beachbody on Demand review as well.
Fitness Blender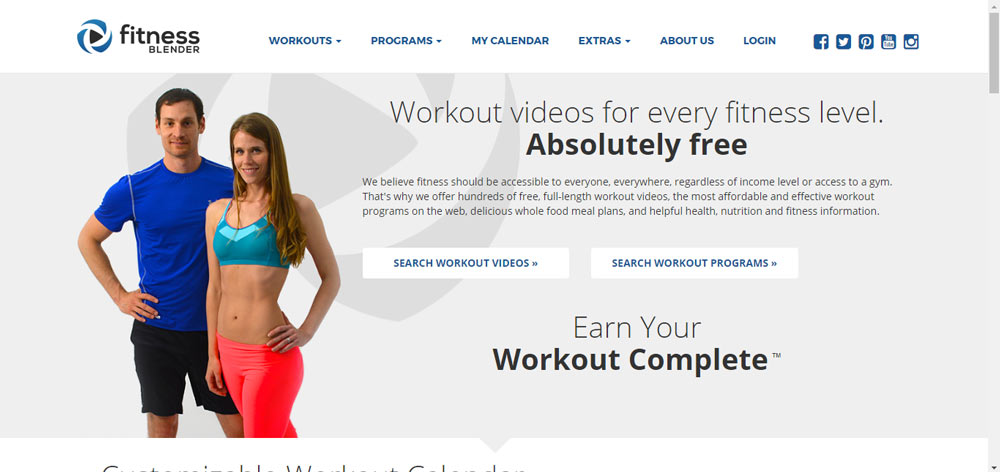 Probably the biggest fitness YouTube channel of all time with over 720 free videos. They've launched in 2010, redesigned the website to perfection, where you can buy specialized programs of different kind.
The workouts are interesting, challenging, and you can find one for any goal and preference as well as different age and fitness level.
Unlike the YouTube videos, the paid programs offer structure and progress tracking. But you are limited to doing one program at a time, so not much customization there.
Anyway, the programs start at 5.99$, and vary in price according to length and diversity.
Cardio, weight loss, muscle building, Pilates, performance enhancers… You can find literally everything.
Kelli and Daniel have a lot of knowledge of fitness and nutrition, and have been doing this for ages, refining their videos with each new addition. Fitness Blender can easily fit among the 10 best fitness brands of all time.
Which weight loss workout program to choose?
Going to the gym can be hard, inconvenient, and cost you a lot of money… Therefore take a close look at the list again, and chose your best weight loss workout program.
Accessible through your smartphone at any time and place, you can take fitness with you wherever you go, and never miss a workout. Browse through the list, and see which program fits your goals and preferences. Weight loss has never been easier.
If you are a beginner aiming for weight loss, take customization and progression in mind, and start with one of the free trials right away.
If you by any chance decide to try Fitness Updated, the free trial is one click away and no credit card needed. The 30% promo coupon code still stands so hurry up if you decide to buy a subscription as well (coupon code: "30-percent-off" during checkout).