Despite the notion which saturates books and media even way back before the turn of the century, saying that routines are something we should definitely try to avoid, the majority of successful and self-actualized people would beg to differ.
On a wider scope we are being led to believe that routines represent a strict, even masochistic to an extent, set of rules we are conditioned to abide by; same as habits when you think about it, only with the subtle difference of pouring way more intention in the process.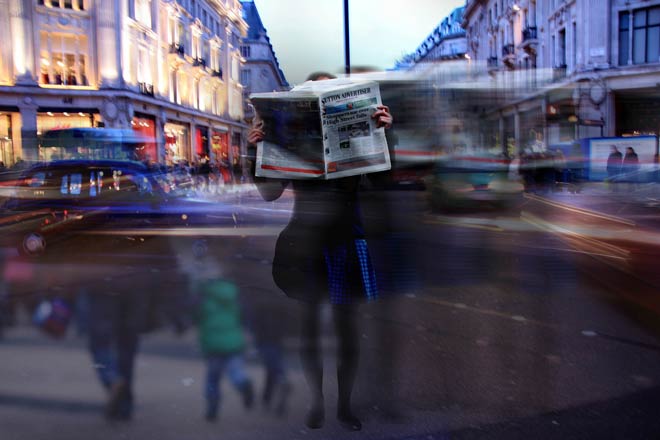 The reason why routines are less appealing, at least to me, is repetitiveness and the whole set of emotions in which we experience them – they differ from self-restriction and self-generated regime only by a razor.
But scrutinizing them for a while the benefit of applying some is more than apparent.
Two types of routines
Understanding the routine at its basis is imperative here. And following logic, basic division says that there are two types – ones we are conditioned to abide by at a speed not of our choosing, and others that we deliberately, voluntarily choose to follow.
The difference is way more than apples and oranges when you think about it.
The first type of routine, obligatory one, suggests set of rules we are forced to follow. Arriving at work and doing the morning routine, not forgetting to take the dog out, doing the laundry, going over the taxes… The following of this type of routine itself represents a sort of conformism and lack of option.
No wonder we hate routines and associate them with something less than pleasant.
The other kind of routine though is entirely different. These routines are the ones we prescribe willingly for ourselves, and despite knowing the effort needed to follow them we are happy to invest both time and energy. It's way easier to wrap our will power around them, knowing that progress is being made.
You will recognize these routines in your workout schedule, your set-aside-time for reading, your healthy diet regimen, your leisure and entertainment restriction… You'll also recognize these routines in the elaborated courses, classes, or programs designed to improve your life. Taken on daily basis these rules are hard to comply and require some effort, but when the long run is in question they make for the quality of your health, productivity, achievement, success, lifestyle and life in general.
These routines shape you and define you as a person.
I remember many years back when I started to exercise. The thought of tying my shoes and hitting play on the screen was hard to swallow each and every day – especially when you know, all to vividly, what awaits for the following hour. However, I was persistent, and this routine allowed me to develop great stamina, endurance, agility, flexibility and balance. Had it not been for these traits, I never would have filmed our fitness program. Now you can also understand, in part, why exercise platforms like Beachbody on Demand are so popular. People love routines that are guaranteed to bring massive results down the road. You can read our Beachbody on Demand review and see how routines represent an integral part in the structure of this fitness platform.
Doing things intentionally is the recipe for following through with your routines
I for one cannot live without knowing that I'm doing something on daily basis that will get me where I want to be in life. Every aspect of it, that is.
And this is probably more appealing to people who are neat, organized, believe in methodology before anything else.
Take world's fastest man and number one sprinter, Usain Bolt. He trains on the track for couple of hours every morning, and then does yoga and stretching in the afternoons. As an addition, he also trains in the gym, for three days per week, weightlifting for hour and a half.
What Bolt believes in, as he has said it so many times, is discipline; Following the routine, knowing that it will make him the best. And every hour of training out of the dozens, is inspired by this belief, by this intention behind it.
Routines are addictive
Try and observe people who are following a strict set of routines. People who run businesses, athletes, artists, passionate hobbyists… You will notice that they are quite content with the flow of entering and completing the routine on daily basis, that they never feel or express the need to live life any other way. They never try to live vicariously through other people or fantasies, never feel prone to escapism.
In short, the routine itself defines part of their life and they are both aware and happy with it.
Thinking more about it, I came to notice that being aware of the routine, regardless whether it is voluntary or obligatory, and knowing that it will make a difference on the long run is imperative here.
Knowing or even hoping that the routine will get you to a certain point makes it a lot easier to follow. Not seeing how it will benefit you on the long run though, leads towards frustration and lack of commitment.
The addictive element, on the other hand, is learning to live life with intention. To be present in the moment, enjoy it, knowing that it will lead towards something in the future. Having this at the basis of your routine, it makes for a great foundation.
Let's take Bolt for example again. God forbids if something was to happen to him and he cannot run professionally any more. But think about it. Will he stop following routines all at once? Stop investing hours upon hours into something he believes will prove worthy one day in the future? What do you think?
You see, even without the Olympics being the reason for getting up in the morning and running lap after lap on the track, I'm firmly convinced that he will put himself back into some sort of a routine. He will probably reinvent himself in the sense of finding something else he feels passionate about and pour in it the same amount of time, same amount of discipline, same amount of work, form a similar routine.
Why? Because routines, no matter how hard they seem at the beginning, give purpose to our lives, sense of accomplishment, allow us to enjoy the moment, make us less docile and more ambitious.
Routines are the cornerstones of every good work ethic, and every personal development endeavor as well. Especially the ones we are prescribing to ourselves, pouring in both effort as well as intention.
Image credit: By Jade Tang