We all have a blueprint of how our life should look like couple of years from now. And the general vicinity of what we experience as a reality to what our blueprint looks like is what leads to either happiness and fulfillment in life or frustration and a whole spectrum of negativity.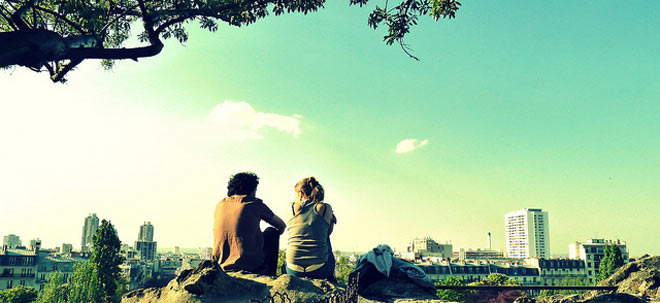 In most cases, the approach towards our goal is entirely up to us. We follow our own beliefs, our habits, our "plan". Over time we are conditioned to abide by these rules, and on the long run it makes for the desirable outcome.
However, what we rarely seem to control, but nonetheless allow for it to have an influence over our lives, is what other people say and suggest.
Accepting or even listening to advice from other people in a way defines and shapes our outcome in life with us being rarely aware of it.
Every suggestion or advice has a direct influence
I'm willing to wager that many of you now reading this will immediately deny it. But think about it for a second. Even if you never take the advice and act upon it, the influence is there nonetheless. It might make you hesitate, doubt your approach, even lose enthusiasm in the end.
No matter the strength of your determination, both discipline and faith will be shaken if you allow others to suggest or give advice contrary to what you believe in. Subtle as it is, over time this makes for a perfect anchor holding you back.
It's hard to get that startup going if everyone around you tries to convince you that it will fail; or that you should never have started in the first place. This type of surrounding will definitely change both your attitude and your mindset – for the worse.
If everybody is questioning your strict diet, it is much easier to have cheat meals. Not only you'll have to battle against your hunger, but you'll have to battle against a very different evaluation of what is important in your life, and what is a waste of time. And being sold with a wrong message doesn't deny the possibility that you'll abandon many of your firmly held beliefs.
How to leave the anchor behind
Naysayers have a big influence over your efforts if you allow them to constantly speak up their mind. So the best thing is to get as far away from them as you can.
But the problem is with those who give advice, contrary to what you have going, thinking that they are doing you a favor.
And if you hesitate about whether or not you should pay attention to what they are saying, and whether or not there is a reason for doubt and hesitation, just try to answer the next question:
Is this person giving advice living the life I want to live, or at least headed towards there?
Or maybe even this one:
Is this person where I want to be at in regards to what he gives advice for?
Translated in vernacular, it means not to take marriage advice from someone who has been divorced four times. Or not hesitate over whether you are doing the right thing or not when someone criticizes the way you work out, and he is weighing 300 pounds.
The same goes with accepting or disregarding any other form of advice you are being served with. Over time this calculus proves correct, and we quickly learn how to react on any given advice or suggestion. This proves more tangible, more real, and certainly lot easier.
Turn the filter on – take advice only from people already there
People want to give advice. I usually, am on the receiving end of countless of advice, constantly. And some time ago this bothered me in the sense of evaluating many of my decisions, going over them time and again. I was served with advice on diet, working out, my startup internet marketing and web development efforts, relationships even.
This way, by evaluating the messenger first, it gets ten times easier.
That's the reason why I advise surrounding yourself with people who are currently where you want to be; or at least headed there. Surround yourself with role models, their books, podcasts, quotes, advice… Simple really.
Want to be fit?
Take advice from someone who already has his abs showing.
Want to succeed in your field?
Find the ones who are already killing it, and ask them for a piece of advice.
Want to be stress free?
Accept advice from those of your friends who are constantly smiling.
The logic is simple really. And even following such a rudimentary classification gets you out of the constant exercises in frustration – trying to access whether or not a particular advice should be taken into consideration.
And there are many people out there who are at a point in their life that in a way resembles your blueprint. Just find them and surround yourself with them, being open for suggestions and advice.