If you try to count the times where you passed an opportunity based only on the notion that you lack the knowledge and the step by step pattern, you, and I both, will come to realize that the number is a rather large one.
And in missed opportunities, I tend to believe that even one is one too many. Yet we still turn our back on many opportunities because of somewhat of a mix which comprises fear of the new, fear of failure, fear of not being able to get it.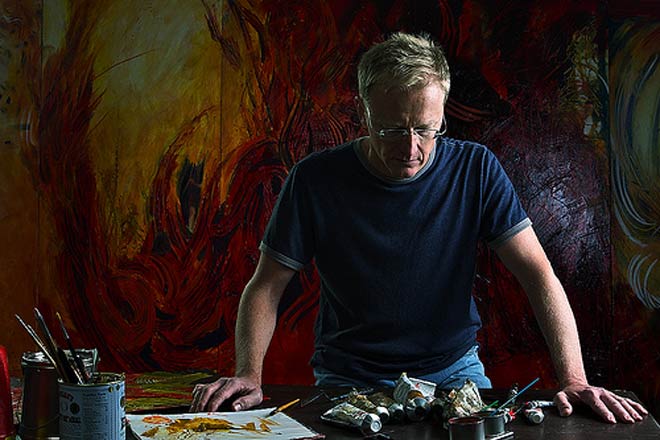 We find an already laid pattern, which by the way has been proven to work, and if it promises results we decide to blindly follow. Either that or we simply find a great story describing why this particular opportunity was not meant for us in the first place.
Awaken yourself by an example and start experimenting with what you love to do
The innovators, the creative type of folks – they never followed some pattern left by someone before them. There simply wasn't any. They had to try things out and see for themselves. And wonderful ideas came to birth.
Recently I came up with the idea of making infographics as to scale the content diversity on this site, and thought it would be a great idea that all of you guys would really love; Presenting content in a somewhat simpler, yet more interesting and captivating fashion from time to time (not that I will let go of my rants).
Long story short, being close to a design dummy, I started looking for some places where one can learn about the basics and how things work. The epilogue? Well there isn't any infographic yet, so…
What I did was similar to what all people do when faced with uncharted waters. I quit.
And since good old Google wasn't able to offer something that would satisfy my criteria of how a complete guide should look like, I started asking people.
And then the most interesting thing occurred.
A friend of mine, without giving that much of a second though, said: "Well why don't you just install Adobe Illustrator and try and experiment?"
This was it. I knew I had to write this post immediately. It was a kettle meets pot kind of situation for me.
You see, it is so simple. Why we go seeking for some complete guide when we can create our own guide by just giving a try here and there. Practice gives birth to improvement, so not trying does not make the most sense, now does it?
You see, when I started with internet marketing and blogging I read tons of books about the subject. But looking back in retrospect, knowledge itself was nothing when compared to all the things that I learned along the road. And it is like that in every aspect of life.
Why don't we just try and experiment then? Huh? Does this make sense to you?
A friend of mine wanted to get into shape, but instead of paralyzing himself with the minutia, he went ahead and started training with PIYO. In mere months, he was reverse engineering the Brad Pitt Fight Club Workout, changing his physique to the point where people couldn't recognize him on the street. But he was brave enough to endure a humble beginning, and experiment from there. So why don't you as well?
Experimenting makes us more likely to master whatever we want
People who practice something are obviously much better than those who learn about it. And I stand strongly behind this notion. Not in the sense of streets smarts vs. books smarts, but rather more in the sense of letting your knowledge to evolve and fill in every gap while growing exponentially.
The more organic the process of learning, the bigger the chance to invent something new or simply broaden and refine your initial idea;
More progress, in short.
When you try and follow a pattern you act on the basis of fear. Fear of the new, fear of failure, fear of not being able to do it otherwise. So you, and I both, comply with this process. But if we decide to act anew and experiment, then our potential is really amazing. We enrich the process of learning with more curiosity, fresh approach, not following any rules that are limiting our growth in creativity.
The only sensible thing is to try and test your assumptions. Don't make quick judgments before you exhaust the options. Want to lose 10 pounds in seven days? Start exercising and see how fast you progress – don't get easily discouraged if you meet face to face with an obstacle, just experiment from there. Tweak your diet, rethink your workout routine, and before you know it, you'll be making huge progress.
Easier said than done, huh?
Well, I cannot argue against that. When it comes to going against compliance of what is already prescribed as a learning method I become as guilty as the next guy in deciding to step back.
But what I realize now is that every valuable skill that I mastered in my life was improved only through the act of experimenting. Try something new and become enamored in it by simply being more curious. You experiment, and it will always get better.
Image credit: By Chaz Carlson