Years back, the picture of fitness was rather unilateral. We had the cardio elements done once or twice a week, and the usual weight lifting as to sculpt the muscles. Not a dime was given on performance, including aspects like flexibility, endurance, agility, coordination, speed…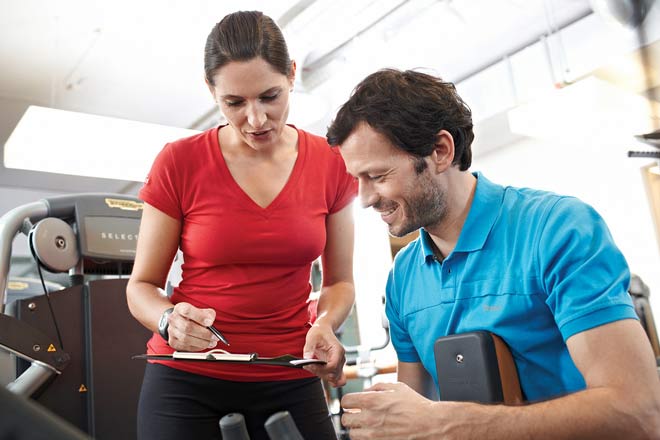 Granted, boot camp like workouts existed even way back, but only the privileged ones had access, by hiring a personal coach to work with them privately. As a result, the fitness world became split between those who practiced mostly the cardio part (runners and people trying various types of athletic activities), and those who locked themselves into the gym, weight lifting for hours ahead.
This created a rather confusing picture and a major discrepancy amongst what it means to be fit, and what people were trying to achieve.
The gym was portrayed in such a way that people were getting repelled by it, mostly due to the picture it was generating in terms of big muscles and a bulk and robust physique. The other side, the cardio, was less interesting and people found cardio to be rather dull and boring, mostly due to its repetitiveness.
Apart from these two categories, there were some who believed that muscle definition and flexibility were the ultimate currency in terms of upgrading your body. People practicing yoga, putting the stress on the physical benefits often defended this notion.
Out of the large mass of fitness enthusiasts we could also find small percentage of people, and still can actually, determined to train for performance. Groups like professional sports players, recreational mountain bikers, winter sports fanatics… Neither looks, nor overall fitness made it for them. It was business in mind.
The fitness revolution
Discussing the groups above, we can see that comprising all of the fitness aspects in one was almost unthinkable. In neither set of cases were people able to enjoy every aspect of fitness without having to compromise one over the other.
But things changed; and for way better too.
Almost two decades ago there was a huge wave of fitness programs, put on dvd and sold mostly via infomercials. This shook the fitness communities and not only did it take the job out of fitness trainers and professionals, but it also created a new wave of people whose interest for fitness was born immediately, and it became a love at first site.
Truth be told, many of these programs were very revolutionary only in the idea, but lacked the capacity or ability to deliver results. Soon after, they were given the stamp "gimmicks" and were almost pushed into oblivion.
Doing it right
Then almost one decade ago, the first real fitness product was created, and this time it was Tony Horton, now one of the most renowned people in the fitness world, along with Beachbody, who made something truly revolutionary.
The program was called P90X and it promised results in terms of looks, performance and overall fitness in period of 90 days.
Up until today this program still holds the number one position in copies sold. The results though are even more amazing.
What Tony did is creating a program which focused on muscle building and muscle definition, as well as on muscle and cardio endurance, weight loss, performance and improving the overall fitness.
Tony never had that much of a love for weight lifting as he had for creating that athletic look along with being able to perform better.
The thing was, you were to invest yourself if you wanted to witness results.
This created a generation of fitness enthusiasts and fanatics. Comprising elements of resistance training, cardio, sports training and even yoga, many people were hooked.
Then came something else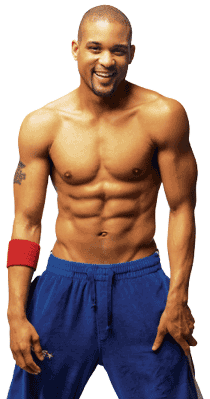 Out of the many people taking part in this fitness revolution, some developed an even bigger affinity for it. So once again the Beachbody company recognized the need and offered Shaun T (as in Thompson), track and field star, dancer and model with a degree in sports science, to create something that was to bring people to the next level in fitness as well as deliver results in terms of weight loss even more efficiently.
So came to birth The Insanity Program. The most intense workout put on dvd as the marketing said it.
This time it lasted for 60 days, and the intensity was twice that much. Mostly due to max interval training, which is predominantly cardio centered. An invention of Shaun T's, specific max interval training was designed so that your heart rate were to be taken way up for three minutes and then you get 30 seconds rest.
This mixed with some yoga poses in between, and a lot of resistance training during the intervals, promised results like never before. In any aspect of fitness, that is. Once again, it delivered, becoming the second most popular fitness program, with a fast growing rate in terms of popularity.
I'm proud to say that I was able to complete the program and witness the results first had. You can find the extensive review here.
Let's not spoil it
Like Insanity wasn't insane enough, they decided to go for an upgrade – Asylum, a program even that much more intense, done in 30 days.
I haven't tried The Asylum yet (notice the ambition in that "yet"), but judging by reviews that focus on the intensity, I would say that they just tried to satisfy the group of people who wanted to be professional athletes, but never had the chance.
A little bit exaggerating if we talk about fitness.
Now why these types of exercises before anything else?
Starting from an unbiased point of view it still gets easy to answer.
Nowadays the standards are set rather higher than ever before. In terms of looks, that is. Performance too when you think about it; we see the average Joe and Jane competing at 5k races more often than ever.
So taking the obvious out of the way – why this type of fitness and training? Why not something like weight lifting right away?
Here is a list of reasons why I would chose such fitness programs like P90X (haven't tried it yet) and Insanity and then try for something else.
Regardless the sex or age, we all want a muscular ripped body. So some muscle growth here and there wouldn't do any harm. It is rather expected. But muscle growth requires a myriad of factors to happen. Even putting the diet aside, we are left with the problems that average fitness beginners commonly care about.Increased body fat percentage makes muscle growth harder as well as postponing the ripped look. And muscle growth happening rather slowly is the main result of this one. Muscle really is the most efficient way to burn fat on the long run, but it takes a lot of time to actually come to that point.So, these types of exercises cut through fat and appoint some stress on the muscle thus creating minor muscle growth even at the very start. And with fat being removed at a rather faster rate, you'll soon have that ripped look you ere after.
These types of exercises (especially Insanity) allow you to take every other type of training ten times more easily, thus guarantying faster progress. I can now decide to go to the gym and start with regime of training that only experienced weight lifters can do.I can also start training excessively for the 5k race or let's say swimming (tried both actually) and start at a point where I can achieve great results within a shorter time frame. This is mainly due to the fact that cardio and muscle endurance are way up, as well as VO2 capacity and muscle strength.
You can play or start training for any sport with ease, due to the fact that your overall fitness as well as various aspects of it like mentioned above, and others like flexibility, coordination, agility, speed, are dramatically increased.
These types of exercises focus on every aspect of fitness, so you can train the one you consider most valuable or the one that you lack the most depending on what you see during these programs.You will know your body and physical capabilities or lack of it thereof, way more now.
It is just convenient if you ask me. Doing the progress in the comfort of your own home, while not paying a lot is a good reason by any standard and point of view. And here something over 100$ buys you a lot of fitness.
Because it's not only about physical fitness! These guys like Shaun T and especially Tony Horton have dedicated their career not only to advocating the physical aspect of fitness, but also to shedding some light on the link between fitness and personal development as a whole. Fitness as a means to discipline, dedication, will power, motivation, the ability to build and maintain a habit, to feel better, to be healthier, to be able to enjoy more diversity in your life and have a more interesting and adventurous lifestyle in general.
Fitness is maybe yet to evolve, but I really like what I see now. Years ago it was researching on your own in attempt to comprise some elements of it together into one personal fitness routine. But many people lack the resourcefulness or even willingness to try and do such a thing.
Having these programs have the work done, I can say we should be grateful that such an option exists.
Do you have any thoughts about the evolution of fitness? Maybe you support the specific type of training versus the diversity in personal fitness? What is your favorite practice?
Image credit: By Fitness First Germany