Diversity is making a general rate of progress in many aspects of life. We have it in every individual behavior, nature, even embedded in our DNA where we can see that the differences between our parent's genetic structure led towards eliminating individual faults.
Similar to that, we can witness diversity playing a vital role in many other aspects as well, ranging from physical to psychological occurrences, from broad spectrum of emotions, even broader one of social and society understandings and perceptions.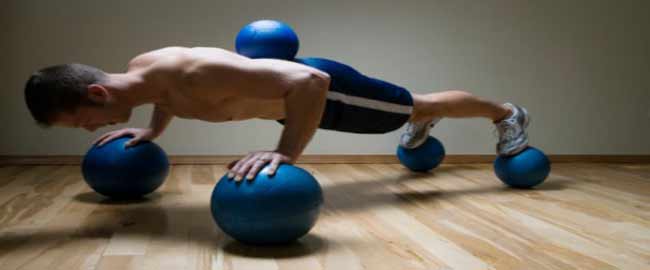 Today though, I want to stress the importance diversity plays in physical fitness, and what it means to apply it into your personal fitness routine.
And since we will use personal fitness to label what we are targeting, we are going to talk about how to apply diversity with the intent to improve your personal fitness.
You don't need to be in a fitness boot camp in order to comprise more fitness aspects into one routine, or one approach. You can just as easily follow a home workout program, like the new Tony Horton's P90 workout or the Focus T25 workout depicted in this Focus T25 review.
It can be a no-brainer really. You just need to start from somewhere, and eventually do types of exercises you may not be that comfortable with at first.
This is of course assuming that you want to achieve great form in physical fitness. And if you do, you really need start diversifying your personal fitness approach, and plan in general.
What is personal fitness?
You see, personal fitness, as a term, serves perfectly well to describe what we strive for nowadays when going into countless of hours of training, dieting and research.
It is, among other things, a pursuit of improving oneself physically, being better in terms of what fitness actually means.
You can also feel your personal fitness level, as you either progress or slightly retrograde. But that in another article.
Having a personal fitness program
In order to diversify, you must first have a foundation from where you will start. Let this be called your personal fitness program.
It can vary a great deal, since every one of us is different in terms of expectations, and goals.
And the mistake, or should I say not fully taking advantage in fitness improvement starts even here.
We tend to focus more on one aspect of fitness while drastically underestimating others.
The end result of which is usually in the frame of improving one aspect of fitness tremendously, while neglecting others, and by that not experiencing the full benefits of personal fitness, as well as not using our body potential to its heights.
Therefore, whatever personal fitness program you have on your own, you must start adding some diversity in it.
Changing the personal fitness program
The best way to do this is to start with the aspects of fitness you neglected for a long time.
The example will be, if you are more of a weight lifter, you will add more cardio, or even add some stretching through yoga and Pilates-like exercises.
If you are more of a jogging fan, you may add some strength exercises, or some mild weight lifting.
It's all about making a balance, and after all about gradually improving in every aspect of physical fitness, getting better, being more, enjoying more benefits.
And the best thing is that you don't really need a personal fitness trainer.
My personal fitness level is always fluctuating, and I'm my own trainer. I set the goals, the expectations, do the research, think about it, implement it over a week, a month, year.
And after you just check the results, and tweak here and there, it's all retrospective, you see. We can all be on top of it, and make the diversifying ourselves.
Here are couple of ways you can achieve personal fitness level better than the one you are at now.
1. Implement a low cardio training in the form of jogging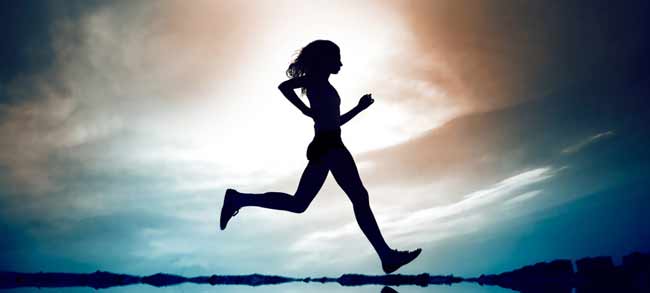 Now, I know many of you out there are going to try and put sense into me about how low cardio is a waste of time, but here are some facts that are supporting my claim:
Low cardio builds a certain level of endurance since it works on both muscles and cardio system.
Low cardio improves lung capacity to a certain extent.
Low cardio improves the cardiovascular system.
Low cardio burns a certain amount of fat, which even though not that noticeable leaves an impact on bad cholesterol levels.
Low cardio is used by many to improve what we comprise under general fitness, and it is a kind of a foundation upon which fitness improvement is build.
However, positive effects that low cardio has on our body never duplicate the more we are into it. They rather tend to plateau.
2. Do not forget about the intense cardio
More intense cardio is also something you must squeeze into your "routine" as well. Here I will go with an excuse in the lines of "everything from above, but more".
And really it gives a lot of benefits if added to one's personal fitness plan. I'm a fan of moderate and high intensity cardio, but also don't forget about low intensity as well.
Regarding high intensity cardio you should try the following:
Swimming; since it makes your heart pump a lot of blood, tremendously increases your body lung capacity, and creates endurance and a great anabolic reaction, since practically all the muscles are working at once.
It's also a great strength exercise no matter what others tell.
running track; you don't actually have to go and find a track where you can practice running, but rather increase your intensity and try shorter distances with more intensity and speed.
Not only it will increase your speed and muscle endurance, it will also make you define your muscle mass, while melting fat faster than usual.
My personal favorites in this category is the 5k race, and sprinting on short distances till I get out of breath. If you go with the 5k, try and beat your time every next race.
3. Stretching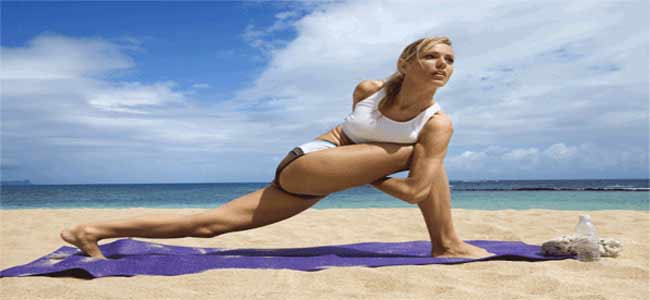 While many out there will preach how stretching is just a warm up, I will beg to differ. Exercises that involve stretching are having a great impact on your personal fitness level as well as future potential.
Not only they will prevent injury, but also improve posture, tighten some muscles which would be very hard otherwise, and balance your cardio system in weeks when you are on high intensity training.
It also improves flexibility to a great extent, as well as gives you more agility and wide spectrum of moves that were impossible otherwise.
Here are some types of activities and ideas that can give you a nice stretch.
Yoga
Pilates
Stretching before beginning with other physical activities
Dancing (even though no one dares to say it's a form of fitness)
And if you can go back in time, I will definitely suggest not skipping gymnastics in gym class.
4. Weight lifting
It builds the most muscle mass, period.
No matter the weight you are using you will still notice a great improvement in muscle growth as well as tone the muscles, and improve levels of strength and power.
And muscles require many times the energy that fat tissue uses, so over time they will drain your fat supplies since the energy you put into your body through nutrients will not be enough to support the muscle mass.
They will give your body a nice frame and definition, things that are recognized as having a fit appearance.
You can literally try any exercise in the gym, it's all up you and where you currently are in terms of fitness aspects such as power and endurance.
5. Exercises where you use your own body weight to supply the resistance.
These, according to me, are a must in any personal fitness routine. They build many aspects of what it means to be fit simultaneously, and are a best indicator of where you with your progress.
The spectrum is so wide that you can literally do a different one every day and still have some new to try after a year.
If you are a beginner, start with regular push-ups and sit-ups, and some squats or steps.
After that you can experiment different versions of these and find a myriad of new ones day after day. In the end you will decide for yourself which ones work for you the best.
6. Start playing some sports
Basketball, tennis, football(soccer), American football, etc… All sports with ball have something interesting in common – they all require a great deal of interval cardio (constantly changing between low intensity and high intensity cardio), and activating almost every muscle group in your body, thus training for endurance, strength and power as well.
The thing though, is that these sports will increase many aspects of your personal fitness level because of the fact that these sports require a great deal of acceleration throughout the game.
Try and watch any game and analyze this. You will notice that these are the only activities where you have a mild physical effort followed immediately by an intense one.
And the fact that the start of the intense physical effort (the acceleration) is not predicted in terms of when it happens makes the whole thing a way better.
The moves are not predicted as well, as is the case in other physical activities, so it seems like in fact you are doing different exercise each second, targeting different muscle groups, combine that with different rates of cardio.
You are making bursts of intense physical effort all the time, and if you are taking appropriate care of the joints before such activities by wearing the right shoes and by stretching, then you can have huge benefits on your general fitness level without the risk of injury.
7. Customized programs

There are customized routines, or even whole programs made exactly with this purpose in mind – to diversify your fitness approach and improve your personal fitness level.
If you are the guy who wants to make your own custom schedules in exercising then this will be a lot of fun for you to do – trying to make one personal fitness program that comprises many aspects of fitness in it.
However, there are programs like "Insanity" that are designed to bring you improvement in every aspect of fitness. I personally completed this workout program, and now I'm planning to go over it again after five months or so.
It's a program that I personally recommend for every fitness addict out there, since it tackles every aspect of fitness at once, and it's a real challenge if you are about to take one.
I made this Insanity workout review where I tried to put every little detail of my experience with it after completing it. It's something over 5000 words, so I hope you can find the answers to all of your questions regarding the Insanity workout program.
Personal fitness can be improved only by trying to approach it from different aspects. Then you can see some really visible benefits both on your fitness level, as well as your health.
Diversifying the exercises is for sure the best way to build up your personal fitness level, and excel yourself in terms of reaching physical peak.
Besides, it's a lot more fun trying new things, and having a varied approach, rather than being stuck with only one routine for a long period of time.
Diversifying your exercise schedule will add million other benefits to your lifestyle, ranging from physical capabilities, improved fitness and health, balance of hormones, as well as some like improved psychological health, improved mood through having more fun, and enjoying the whole ride.
I try to diversify a lot in terms of exercising. What is your approach in trying to improve your personal fitness?