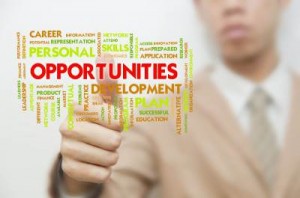 Stay positive – that's what others say when they try to support you when looking for a job. Stay positive while searching; stay positive while settling with the one that is not even close to your dream position; stay positive while looking for more.
But how positive can one be in such position, and how to achieve that yogi like calmness and optimism in the first place? And more on, how to land yourself a nice job if you are desperately searching for such?
First of all, as the label of this post suggests, you must stay positive. And this is understood in a more complex way, meaning you should keep your optimism high, and not get easily disappointed at some bumps that may, and in fact will most certainly occur along the way. Here goes the one that says see the glass half full, rather than the other way around. And it seems it's a virtue nowadays, not to be disappointed that is. So start with this and then just build from it.
But how? Here is some advice:
Go out. Go out a lot.
Go out in social media circles, go out in crowded places, go out to community gatherings, go out… You see, even running in the park can give you the chance to meet new people. People you may find handy when the time comes.
Just meeting new people can bring you across countless of opportunities, that may in fact prove very helpful when searching for that job. You may meet the head of finances while going for a walk with your dog, you may meet the hiring director of a nice downtown company when you go out running. Also you may hear something from someone that will give you hint where and when you should apply for a job, where are they hiring right now, and even give you inspirations to some ideas. You get the picture don't you? The opportunities are countless. Just go out and see for yourself.
What skepticism does here is only limiting you and taking all of those opportunities for you. You must learn how to stay positive, but remember to go out. The job position won't come to you by itself, you have to search for it. This perfectly applies if you are in a new town or new place in general. Connections are nonexistent, so you have to build some.
Put your game face on.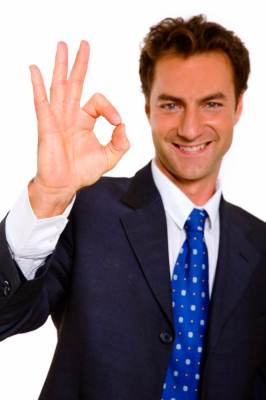 Staying positive is not the only way. You must show that to the world, and being the best you can with people, no matter if they are the ones deciding for the job position or not, will prove them you are the one for it. Always be polite, always on spot. You don't know who you may run into. Sometimes only a conversation can lead up to something big. Give it a chance. Stay positive, and always leave a good impression.
Don't put your life on hold.
This is the biggest mistake one can make. Looking for that job, and putting everything else on hold may stay as a habit even when you achieve your goal career wise. Have you ever noticed how some people say that they will live their dream life as soon as they get the job? Then it's as soon as they get the promotion, the other promotion, the bigger paycheck… And this has no end.
Live the life at the moment, and stop procrastinating having the job and career as your excuse. It's more likely that you will be the best you can, and stay as much positive as you can if you have things going on in your life. Pay attention to getting the most out of your time – go enjoy the nature, meet new people, read, get in shape, eat healthy. Simply put, make some progress. This will help you to stay positive.
I remember running from time to time on the Ala Wai Chanel in Waikiki, while looking for a new job that month. And it was great – instead of staying home and beating myself up, I was more positive than ever.
Learn something new.
This will help you to feel good, as well as in the same time give you more chance to land yourself that job position you want. Start learning a new language, invest time in learning as much as you can about working on a computer… Everything counts here. Do not limit yourself, and choose whatever you want.
Really, it can make the difference. Create yourself more opportunities. All of the sudden you may get surprised that maybe even a new position will be opened just for you. Everything is possible right? This is the part when staying positive is paying off. Stay positive, and learn as much as you can.
Follow your role models
Reverse engineering always works. You should follow the people who you admire, and consume their content, autobiographies, interviews, and advice. Even if it is someone close to you, a good role model in your pursuit for a better career move.
Never be afraid to ask.
And I mean never. You lose nothing, and you can gain much. Never underestimate yourself, and never have doubts. If you don't ask, you will never know. Sometimes logic dictates the opposite from what can happen in reality. So never think that something is impossible, give everything a shot. Don't allow laziness to win over you. The job position is maybe around the next corner.
If you are hoping for your dream job, that's great, but here is something to think about too. Get yourself in a job that is even far from your dream position if the circumstances dictate that. Meaning that you should sometimes lower the bar and accept everything decent that may help you to go higher.
But how stepping out from your dream will contribute to that exact same dream? Well try to see it like this: You will have a reason to give as much as you can, and by that keep yourself in shape in terms of organization, dedication, commitment, doing the best work you can. And that will only contribute to your dream position in the future. Besides, you will get tons of experience, and learn new things as well. Things that will also bring you one step closer to your dream. And of course no one minds the money on the table.
If you are in tough situation, don't hesitate- except maybe some job positions that you don't like at all . You will know what you don't want, and that will only ignite your passion for your dream much more.
I hope you get your dream job whether that means finding a spot in a nice company, working for someone very successful, or even successfully enjoy the benefits of self-employment. But till then just try considering some of the things I wrote on how to stay positive. Chasing your dream is hard enough, so never make it harder. Instead have faith in yourself, and that alone will give you not only strength, but also help you in pursuing your dream.