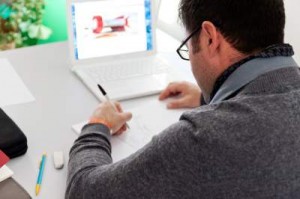 It's certainly one of the most discussed subjects these days. I mean, we all hear about this over and over again. I even had a couple of passionate conversations regarding this matter, and I want to discuss it more thoroughly here, while focusing on the benefits and opportunities that self-employment can offer.
But why a subject like this is important so much, and more so, how is it relevant to the healthy lifestyle and the general topics that this blog covers ? Well, think about it, the self-employment benefits of can help you improve yourself and your quality of life in general, and because of that I believe that it is more than connected with what we are discussing here.
So that being said, you probably want to know what are the pros. of this type of work, and why its implementation in your lifestyle is so beneficial.
6 Self-Employment Benefits
1. Time is Given For You To Manage It
Well the first thing that pops out of my mind is time management. And with this type of employment you have the opportunity to manage time better than with any other kind.
Think about it. You decide how much time you invest, and how much you actually need.
More on, you yourself decide when is the most suitable time in the day, or week to work, regarding to your needs, and your productivity level. You decide if you want to go on an early lunch, or even call it a day when you feel like it. And having time on your hands is more important than having money. Therefore the ones that enjoy more time for themselves are truly rich people.
2. You Are The Boss
Tired of listening others to tell you what to do? Well, if you are like me and want to question authority on more frequent basis, then this is your place to shine. Being your own boss is gold in this modern day society.
3. Doing Things More Passionately
It is proven that when people do things by themselves and for themselves they tend to be more involved and more passionate about what they do. And when you decide to work for yourself, you usually pick something you are good enough for or something that you know and want in the first place. The love connection here between you and your job grows with each day passed.
Just look at some of your role models who happen to be self employed. How do they spend their days? Are they passionate about what they do? Are they fully invested? Most of the guys that I follow show an abundance of energy. Take Casey Neistat for example – a self-starter who climbed up the ranks of YouTube superstars. His day is dynamic, fast paced, and never boring. And it is only because he is so passionate about what he does for a living.
4. More Self-Improvement
Think about it. Working for yourself makes you wanna be the best in what you do. So in the search for ways of improvement you find sources of information, contact people that are more into the matter, find billion of ways each and every day which are going to make you better and better.
Combine this with something you feel passionate about, and you will never get tired. That can lead only to success. And many people that are quite clever than me said that happiness can be found in well accomplished job. So here it seems like you are off to a good start.
People who are self employed tend to have better time management skills. They organize their day so that there is plenty of room for everything, including self improvement. They try different sleeping schedules, meditate, work out, undergo experimental diets and read plenty of books.
5. Recognition
This one is important too. It's been proven that people take more pride in their work, compared the work they do for others. Also the society tends to recognize people that stand behind their work alone more than others. You too will feel this more and more as you go with your work. Progressing along the way, you will come to realize that society, and what is more important you, yourself, will give more credit to what you do.
6. Finances
And finally the reason the majority considers doing this – the money. Even though not the main benefit, many start with that, only to later find out that there is more to it than just the money itself. And it is the reason why I put this last on the list.
The thing is that you get as much as you invest in yourself. And when you compare just that with other types of work, you will realize that you are getting more money for your spent time. Hence there is the belief that you are getting paid more.
As I said though, the real gold here is not the money itself, but rather the mix from all the things stated above.
Remind me if I forgot something, and if you have more experience about this, and experienced the difference. Because I think that just these things alone say just enough to see that this is a life changer, and that it is something you want to consider for yourself. Working for yourself in this rollercoaster society just makes sense, don't you think? The entrepreneurial spirit is part of us even if we are not that much aware of it.