Adopting fitness as a way of life can easily become an uphill battle if we lack the guidance. So it goes that we search for the role models, the mentors, the go to guys and gals. But how can one differentiate between a constant stream of media, especially when they are one click away, and in a field we know so little about.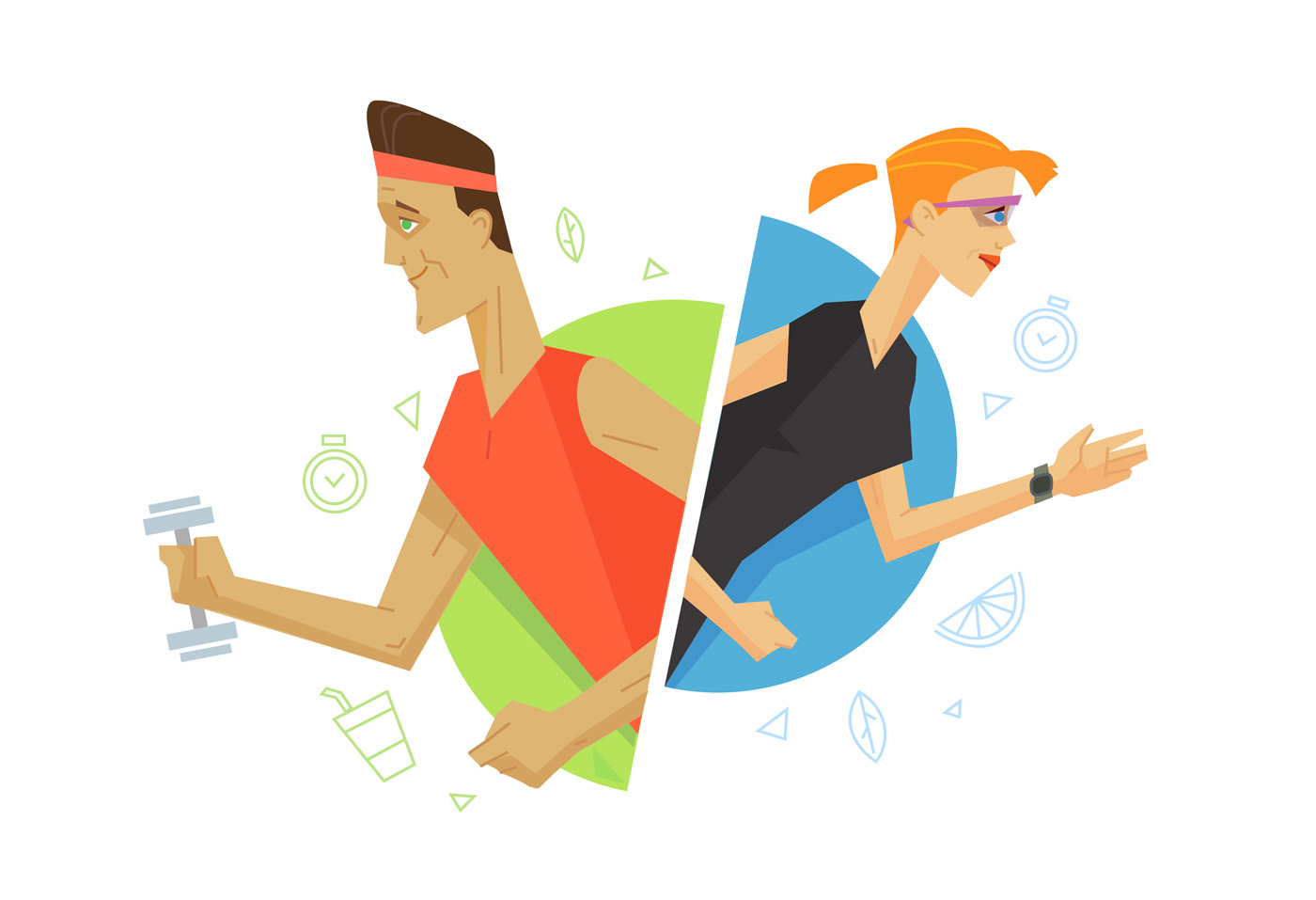 For the fitness aficionado, telling apart can be easy and rather intuitive, but what about beginners, those that shake hands with fitness for the first time?
In addition, rarely do we see fitness coaches of today being compared against one another. Charts are made, but most comparisons usually lack the numbers and are vague due to subjective rankings. We will try to fix that.
For the purpose of being precise, why not go an inch wide and a mile deep? Forget about the most popular fitness coach on the planet – let us be more specific – and instead search for the most popular fitness coach on the net.
I will introduce 11 fitness coaches, who over the years have managed to create a large following, on more than one platform, and in so doing made a demand for their personal brand.
We gathered the numbers and arranged them neatly, so you can decide for yourself. At the end, since it is hard to resist the temptation, we did a little math and ranked them as well.
Who are they?
Before showing the graphs, let me introduce them one by one. Then, acquaintances being made, we can dig deeper into the metrics. These though, can be viewed as correlation, not causation- saying that one coach is better than the rest, would be a linguistic recognition that I don't know a thing about fitness. Instead, I believe that they are all unique in a way, and following X rests solely on personal preference.
Having said that, the graphs are influenced by more than one factor- while they can speak volumes about each of them individually, it is mostly in terms of popularity. Expertise would be a whole separate issue entirely, that we unfortunately cannot figure out for now.
Also, the list might seem to lack few names who share the same popularity in numbers, though we decided to exclude brands with more than one person behind them, and moreover those who do less coaching on the expense of more self-promotion.
So who are they, finally, by chronological order that says nothing at all? (Hey, I'm ranking people here, gotta be as politically correct as I can)
Tony Horton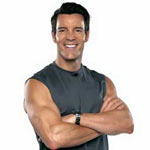 With over 20 years of experience and some of the most revolutionary fitness products on the market, Tony Horton is a fitness powerhouse. The perfect motivator, some would say, and the guy who will take you through on your fitness journey by putting a smile on your face. His workouts – wherever you find them- are fun, engaging, and most of all effective. Go P90! (and all YouTube videos that kick butt!)
Shaun T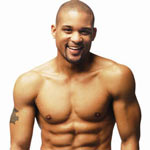 The king of brutal workouts and the one who will make you see them through. Shaun T is- being short of words to describe him- a fitness innovator. His methods of training deliver some of the fastest, most effective results ever. They are also some of the most interesting challenges you will face- hardest ones too. The most bitter-sweet workouts of your life. Also he have some easier dance workouts like the Cize workout, if you're into that check out this comprehensive Cize review.
Autumn Calabrese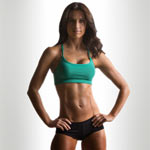 One of the main reasons why Autumn's workout "21 Day Fix" made such a success, is probably due to her easygoing and charming way of coaching. She has a lot of diversity in fitness to bring to the table, and in a way that is both easy and effective; being a bikini model, entrepreneur and a mom, her way of coaching tackles pragmatism above anything else. Her latest workout is Country Heat. Read more about it in this detailed Country Heat review.
Chalene Johnson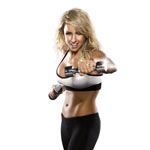 Chalene is another name behind the Beachbody brand, but does a great job solo as well. Her YouTube channel is packed full with engaging workouts like the Piyo workout and some sound advice. Her products speak for themselves as well. She is fun, and has the type of personality that is going to make you love fitness.
Adriene Mishler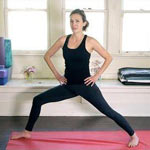 Yup, we've included yoga coaches as well – an important part of fitness if Lifestyle Updated is being asked. Adriene is – how to put it – one of the most dedicated instructors of yoga on the net. Her videos follow a methodological sequence that is currently hardly matched by any other coach. This made her quite popular, quickly separating her lessons from the rest.
Mike Chang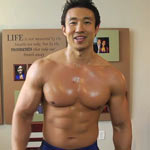 A guy who's been around YouTube since its early days. He talks and looks the part too. With workouts ranging from weight lifting to calisthenics and stretching, there is much Mike can teach you. He also tries to tackle other aspects of fitness, such as motivation and nutrition that you can combine with other supplements like Fit Tea. The focus falls on a ripped and lean physique.
Zuzka Light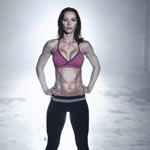 Another YouTube veteran from the early days, Zuzka Light commands attention among beginners and fitness rats alike. Her workouts are very neat, precise, and nothing is left to chance and improvisation- making them effective beyond what I can describe here. She's a very dedicated coach, with a vast following behind her brand.
Sarah Fit
Another coach with a huge YouTube following. Easy to follow workouts, and not your typical cut-right-to-the-chase style of coaching, Sarah deserves a spot not only by the numbers, but dedication and merit as well. She has a lot of personal touch to her videos and fitness guidance, making her workouts a tad bit different from the rest.
Scott Herman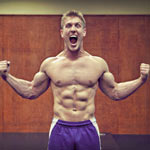 Without a personal product on the market, Scott has still managed to gather a large following and millions of views. Part of BeFit, he is one of the best coaches on YouTube, with a video list that goes on forever. His workouts are easy to follow, and his advice even more sound.
Tara Stiles
Another Yoga instructor, Tara is a one way stop for everything fitness and health related. Her advice extends towards many aspects of healthy living and her personality makes her to easily stand out from the rest. Deepak Chopra once said that taking lessons from here has been more useful than taking lessons from anyone else.
Cassey Ho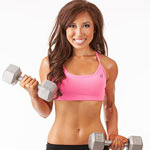 One of the best Pilates coaches on the net, and a certified fitness instructor, Cassey Ho is the person behind Blogilates, a massive fitness community. Her style of coaching is radiant and fun and her workouts do a great job channeling that energy through.
The numbers, finally
The graphs are only a scroll away, and a couple of introductory words after. We decided that there are few metrics that showcase popularity among fitness coaches on the net, and gathered the numbers for comparison.
So we have YouTube channel subscribers, total number of YouTube views, when they registered the account, Facebook fan page likes, average number of likes on Facebook posts (hence ensuring those fan page likes are active), number of Google searches behind their name, and their top product respectively.
See the numbers and decide for yourself. There is still the math we did at the end of this article – and Lifestyle Updated's rankings.
Youtube comparison
Youtube channel subscribers
This is a powerful metric indeed, since it highlights the trust and authority coaches command on YouTube- one of the most effective platforms of fitness advice distribution. Some started their channels earlier, others only a year or two back. Anyway, here are the numbers.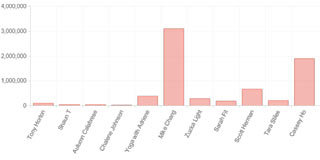 Presence on Youtube (in years)
This is a metric that we show only for perspective. It doesn't say much, so we didn't include it in the final equation. Anyway, just so you know.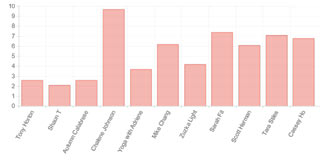 Youtube total number of views
Though much of this is influenced by solid internet marketing knowledge, it is still a recognition to popularity- a rather worthy one. Television shows compete by using this metric only, so it must be important, right? Take a look.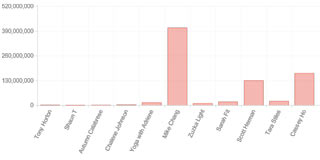 Google comparison
Google+ followers
I know what you think- G+, but I don't use it that much often. Well, the numbers sing a different tune. It is, after all, the most used platform next to Facebook. So we paid attention.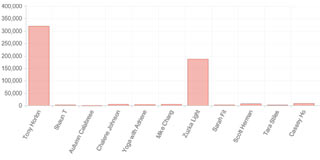 Google searches behind their name
When judging popularity on the net, this number should be taken very seriously. The reason why I say this is because Google searches convey much intent. For someone to type in a query of a given name, his intent must be rather strong. Luckily for us, Google allows access to these numbers, and so we did our homework.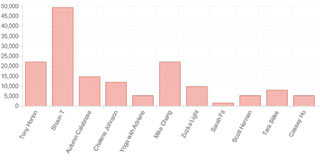 Google searches behind their top product
This was not an easy metric to investigate, since we had to shuffle through many products, scores of numbers, and by doing so evaluate which of them had more demand. The fact that some coaches have a handful of products behind their name, and others don't have a product or searches behind it at all, made the job tad harder. Don't worry, we were feisty.
Here are the products that we picked:
P90X
PiYo
SixPack Shortcuts
ZGYM
Pop Pilates.
Some coaches had more products with even more searches than those of a competitor, so it bears mentioning them as well – P90, Insanity Max 30, Focus T25.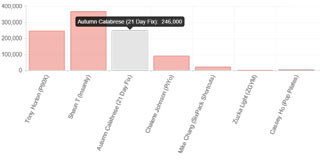 Facebook comparison
Facebook page likes
Another decision had to be made here – Facebook likes behind their personal brand, or product as well? We decided, after much thought, to list only the number of likes behind their personal brand. And here is why – whereas Google searches depict demand rather more obviously the same is hard to say about Facebook. Advertising a product on Facebook is just that – advertising – so this graph shows numbers of fan page likes only. While they are also influenced by advertising, it is still more about personal brand following.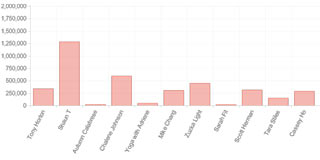 Facebook posts likes on average
Now here is the trick – and this is how you evaluate whether most of the likes are gathered by ads only. The popular coach, the one who's content is being actively consumed, by a rule of thumb has more likes on each of his posts, pictures and status updates. Here is the fun part- we picked month January (the most active in the year for the fitness industry – at least in e-commerce), and took a sample of ten random updates on their Facebook page. We added and then divided these numbers and here is the average.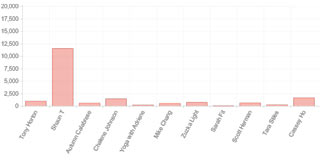 Twitter followers comparison
Twitter is a unique delivery platform, and fitness coaches see it very differently. It is however, a practical way to share fitness advice, and even more links pointing out to workouts and whatnot. Let us see who has the most birds flying around his nest, shall we?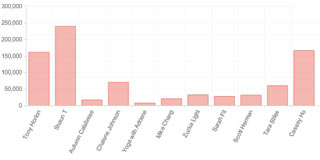 Instagram followers comparison
When it comes to fitness aficionados, it seems as though they life their lives on Instagram. Seriously, check this statement out by visiting half a dozen profiles of your friends who exercise. They take pictures of their workouts, meals, pre-workout meals, post-workout smoothies, new fitness apparel and whatnot. So we took Instagram numbers in mind too.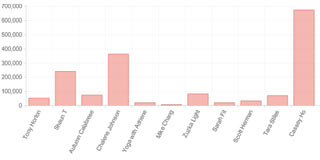 Lifestyle Updated's top 5 coaches
It wasn't easy figuring out an equation that will rank these people in the right order. Transparent as the graphs are, it is still hard to evaluate which metric is more relevant to the task of ranking them, and moreover how to set scores.
This is how we approached it…
In each vertical, be that a number of YouTube views or Facebook fan page likes, we were going to assign points – from zero to ten, easy. But, whereas 10 would be the one with the highest number, all others would score differently in relation to it. So we figure out the value of one point, by dividing the biggest number by 10. All others are later divided with it, and we assign points in each vertical.
What happens then is we add these points to a name as a sum X, divide 90 (maximum overall points) by sum X and multiply by 10. Now we have a ranking from 0-10 for every coach.
Each vertical is valued equally, for each represents a unique measure of popularity, that is hard to compare (how on earth would you compare what is more important – Facebook likes or YouTube views) it can only be subjective. So we value them equally.
The formula:
z = points from zero to 10 for every vertical for every coach.
x = the sum of all z for every coach.
c = 90 (maximum overall points)
So, the final formula is = c/x*10 (We multiply by 10 in order to get a 0-10 ranking.)
Most popular fitness coaches on the net according to Lifestyle Updated: