For a long time now I've searched for the best how-to books and never really felt satisfied. A life learning aficionado myself, I came to appreciate self-teaching and started to apply it in almost every aspect of my life.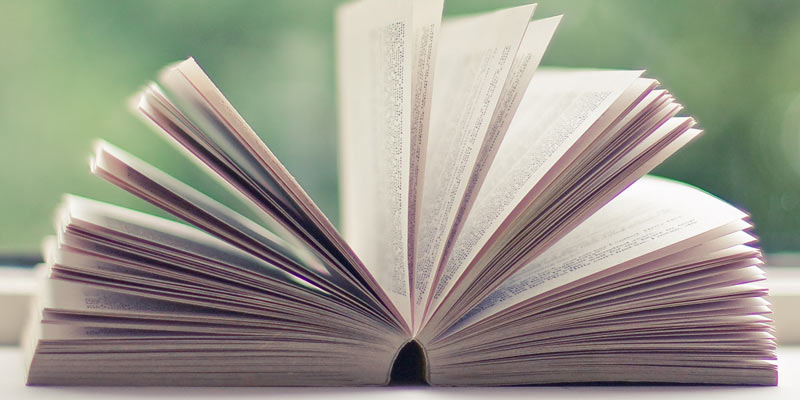 And if you are sharing the same enthusiasm when it comes to learning and starting with a new skill or maybe looking for a hobby, then Google alone would not be enough.
It strikes me as strange, but books still hold the authority when it comes to methodological and well-structured advice on learning something new.
Especially the how-to books, designed to take you from beginner to expert in no time, reinforcing your passion with every page that you flip, luring you deeper into the topic by the day.
What I completed bellow is exactly that – an extensive list of the best how-to books in virtually every area you can think of. These complete guides will provide hours upon hours of fun and enjoyment, as well as structured how to advice on learning everything you always dreamed of.
They're perfect for keeping you occupied and engaged, making you an expert in the topic you feel passionate about, helping you rediscover you passion… These best how-to books will make your lifestyle more interesting, provide you with countless of opportunities, and offer you a chance to even make some buck on the side while enjoying doing what you love.
Sports and Fitness
Sailing
Albeit never setting a foot on a yacht in my entire life, finding the authority "go to" book when it comes to learning the fundamentals of sailing was not hard at all. Written by America's foremost instructional authority on sailing, the new edition of "Sailing Fundamentals" combines the training programs of the American Sailing Association and the United States Coast Guard Auxiliary. This how-to book is the course material for the American Sailing Association (A.S.A.) course.
This is the best
how-to book for those who have never been on a boat before in their life. If I ever think about starting with sailing this is what I will buy. A great how-to sailing book by Gary Jobson – tactician aboard the 1977 America's Cup-winning Courageous.
Paragliding
This is the best how-to book on the principles of flight as well as detailed descriptions on beginner through advanced techniques written by Mike Meier. The best thing about this book is that it lays the basics and pays an eye to detail in a methodological way so that it absolutely lifts off the mist of intimidation surrounding this sport. You also get a bonus DVD in the package, which is actually worth probably as much as the book.
Snowboarding
A definite how-to guide for the beginner as well as some great advice for intermediate and advanced riders as well. I never read the book, but couple of friends of mine did, and they were amazed. One of the highlights is the part that teaches you how to avoid or even minimize injuries – something for which you will be thankful the most when starting with the board.
Giving it a quick glance I noticed that it is written in layman terms, and has enough material ranging from how to take care of your equipment to things as narrow as how to look on the hill when riding. The reviews also say a lot about the author's learning about learning concept, which can be applied to any sport. If you are even somewhat of a methodology junkie, then this is the best how-to book for you when it comes to snowboarding.
Mountain Biking
No matter if you are into mountain biking a lot, or maybe even want to give the bike the occasional ride over the weekend like I do, or just starting, this how-to book is for you.
Written by Ned Overend the grand master of mountain biking, this book contains the basics about equipment, training regimes, riding techniques, everything you need to know about the terrain and many other useful tips across virtually all dimensions of riding. As close as it gets to a mountain biking bible.
If you are the enthusiast who wants to learn more, this how-to book will not only satisfy you in terms of feeding your knowledge about mountain biking, but also feed and enhance your enthusiasm as well.
This is the world's best-selling how-to book on mountain bike maintenance and repair. This smartly organized and clearly illustrated how-to guide can make a bike mechanic out of anyone. If you are serious about mountain biking then this is a must have. It will save you money for repairs as well as frustration when stuck on a trail with some mechanical problem.
Starting from the basics, it will teach you all that you need to know about how to take care of your bike.
Hiking
Everything you need to know in order to hit the outdoors. With detailed chapters on backpacking basics, camping overnight, clothing and footwear fundamentals, hygiene, kitchen on the road, avoiding hazards, and even training your body for the road, this how-to book will transform you from novice outdoor junkie into a well-informed off road traveler.
There are also some great chapters delving deeper into contact with wild animals and poisonous plants. Great book for all those who want to go from beginner to expert. Besides, it's a great size and weight, so you can carry it in your pack.
Running
The latest information needed to design basic training programs; special workouts to increase strength, endurance, and power; schedules and worksheets to develop individual goals; and specifics on preparing for all kinds of races. Although centered more on competitive running, it covers topics which concern beginners and recreational runners alike.
I've read a lot of running articles on a lot of blogs about running. The great thing about this book is that it covers topics which were never discussed from such an angle in any article that you may found on a blog or in the latest issue of runners' world. And all that written so orderly and neat. Exactly what one needs from a how-to book.
Skiing
The subject of learning complex movement skills through books has been discussed to the lengths of exhaustion. Instructors will always provide the best practice advice and point you in the right direction, but if you want to learn things from a book and experiment for yourself, then this is probably the best how-to guide there is.
I've never tried skiing, and I never read this how-to guide. However, flipping through countless reviews and forums, it turns out that the step by step instruction here takes you from beginner and teaches you almost everything that you need to know about skiing from a beginner point of view. It also covers some pretty advanced techniques, so all in all a worth purchase.
Having said the things above, and having in mind the complexity of the sport, here is something additional as for you to advance even more. Advanced skiers should find it to be an excellent resource. Fundamentals are also emphasized. This how-to book is most suitable for intermediate to advanced skiers who are hoping to make the progression to all-terrain skier one day.
This how-to book provides exercises that help understand basic fundamentals such as balance and correct body positioning, and goes so deep into the methodology of learning that it can be a perfect read for ones interested in almost every sports activity. Deals with the rewards of enduring a learning curve. Probably since the author learned skiing at an adult age – this explains the neat and organized approach and actually makes it suitable for the learn-by-yourself type of student. Tips and advice for success for anyone at every level to follow.
Boxing
With hundreds of sequential images illustrate vital steps in the progression—from proper stance, effective footwork, and range to defense and counters, the importance of angles, and creating winning strategies, this how-to book lays down the foundation of boxing and then some. It covers the theory behind every move, stance and virtually every action in the ring, and describes exercises and strategies down to the detail.
Boxing is all about proper technique and diligent methodological training, and this book is right on the spot. Another gem among the how-to books that will keep you captivated all the way down to the last page.
Triathlon
The goal of this how-to book is to give people who want to compete in triathlons a scientific, self-coached training plan. It is divided in six sections:
The self-trained athlete – focusing on the psychological part of training for triathlons, and putting you in the mindset for training;
From lab to real world – goes in detail about the principles of training and explain the science behind them (this part will give tons of knowledge);
Training with a purpose – seems to pull together parts one and two in which a system of purposeful training is described;
Planning – really the heart of the book. Here the book helps you design your own training plan for a season, week by week;
Racing and recovering – This gives you the best how to advice on what to do before and after the race in terms of rest and recovery;
The competitive edge – covers many things from nutrition and exercises, specific swimming or cycling tips, to keeping a training journal.
Many people regard this how-to book as the bible of training for triathlons.
Triathlon for the Every Woman is a hilarious, fun and informative read – full of expert advice, training tips, and stories to turn a tired, busy woman into a tired, busy woman TRIATHLETE – no matter her size, age or place in life. This description pretty much summarizes the book.
Meredith Atwood, an overweight and overworked wife, mother and attorney, went from the couch to the finish of a half Ironman triathlon in a little over a year. Her book, full of contributions from expert coaches, nutritionists and athletes, takes the reader through the disciplines of swimming, biking and running. In addition, the book includes comical accounts of battling the scale and the balancing act of training with a spouse, kids and a full-time job.
This is one of the few how-to books that really gives you some guidelines in how to put a training routine together. A heaven for the beginner but useful for experienced triathletes as well. Step by step advice on training, diet, health, equipment, safety… The author aims at couple of principles of training such as "train for endurance", "train specifically", "rest and recover sufficiently" and covers them in deep.
Karate
This is probably the most complete instructional how-to karate book ever written. It came out in 1960 and has still not been improved upon. The authors were disciples of Gichin Funakoshi, the founder of modern karate. There is very clear step by step and pictorial instruction on how to do all the moves of traditional Shotokan karate, the original style out of which all the others grew. Without doubt the best how-to book on Karate.
Gymnastics
Crowood Sports Guides provide sound, practical advice that will make you a better sportsperson, whether you are learning the basic skills, discovering more advanced techniques, or reviewing the fundamentals of your sport. And the same applies to this how-to gymnastics book, which will teach you almost everything you need to know about gymnastics. Great for students as well as teachers.
Mixed Martial Arts (MMA)
This is the first mixed martial arts how-to book to give all the detail a true fighter (or trainee) needs, and it is written by one of the most accomplished and colorful fighters in the sport. Not only does Penn cover all aspects of the MMA game – from striking to takedowns to setting up submissions and finishing – but he does it all step-by-step.
What is shown are basic techniques, which if done properly, are always dangerous. Nothing fancy, just mastering the basics and doing it right. Knowledge of some of the most basic concepts and positions is assumed. Even so, with some extra careful study and though, the total beginner would quickly pick this material up.
Fishing
New to fishing and have no idea how to start? With Basic Fishing, you'll be an accomplished angler in no time at all. Expert angler and award winning outdoor writer Wade Bourne has created a step-by-step guide that masterfully breaks down the art of fishing with diagrams, vivid photographs, and lessons. With 170 color illustrations, this is an encyclopedia of fishing. The author of this how-to book explains, among other things, how to study a body of water and try and determine where the fish may be and where not to waste your time. He explains how fish act in their environment which will help a beginner know where not to cast his lures etc.
Hauptman provides step-by-step instructions on basic methods and equipment for beginner fishermen. The title is very appropriate – it's a "basic" how-to book. That implies that it's designed for beginners. A great how-to guide that teaches you in depth about baits, both natural and artificial, and everything else you need to know about freshwater fishing.
Learn about assembly of fly tackle; the biology of fish; natural fish foods and how to imitate them; bass flies; where to find bass; safety techniques; the eleven habits of highly effective fly casters; the roll cast; the basic four-part cast; the basics of fly tying; types of flies; the top ten most popular and successful fly patterns; and much more.
The publication is packed with instruction and pictures to supplement learning. It leaves nothing unanswered. Probably the best among the how-to books on fly fishing.
Fitness
I cannot say more about Tony Horton. He is a role model of mine, and introduced fitness to me both as a practical concept as well as a way of life. This how-to book encompasses his entire philosophy on fitness, which is the foundation of his bestselling workout programs, and delves deep into what fitness is all about.
Written so as to reflect Tony's enthusiasm about fitness, it will bring fitness way closer to your lifestyle as well as motivate you to get the body that you want. A lot of practical advice on exercise, basic concepts of nutrition and healthy diet, and pages and pages of text that motivates. Originally aimed for the fitness beginner, it is a must read for any fitness junkie and enthusiast too.
Probably the best how-to book on strength training and muscles out there. It explains perfectly, in over 600 illustrations and a lot of text, what type of exercise activates what muscle. Divided into sections (arms, shoulders, chest, back…) it's easy to follow and navigate through.
If you were, at any point in your life, interested about human anatomy when it comes to training and muscle activation, then this is gold. Lots of knowledge when it comes to understanding how every muscle group works, and lots and lots of exercises with practical, easy to apply variations. This book really marks the how-to genre.
Gardening and cooking
Cooking
This how-to book combines Tim's learning technique, that can be used to learn anything and applies it to cooking. The fundamentals of cooking as seen from a very pragmatic and modern point of view, and tons of shortcuts and easy to follow advice on preparation, recipes, knife skills, cheap equipment, ingredients, as well as outdoor cooking and survival skills.
He also writes about his concept of learning, something that made his two previous books New York Times bestsellers and launched him into fame. Tons of other useful and innovative information in there too. I highly recommend this book to anyone interested in learning about cooking or any other skill by following Tim's concept and methodology.
Baking
If you're serious about baking, this is a steal. You'll learn hundreds of facts about flour, baking, preparation along with a ton of cool recipes. It contains more than 650 recipes, which offer a new emphasis on American applications of European techniques with yields suitable for restaurant service or for entertaining at home.
The Professional Pastry Chef presents comprehensive coverage of basic baking and pastry techniques in a fresh and approachable way. Another gem in the how-to books genre. If you are into baking or just starting to learn then this is a must.
With just five minutes of active preparation time this book will teach you everything you want to know about baking bread. After concise, introductory chapters on ingredients, equipment, and tips and techniques, readers are presented with the master recipe, a free-form loaf of French boule that is the model for all breads in the book.
Three main chapters — Peasant Loaves, Flatbreads and Pizzas and Enriched Breads and Pastries—are filled with tempting selections and focus on ethnic breads and pastries including Couronne from France; Limpa from Scandinavia; Ksara from Morocco; Broa from Portugal; and Chocolate-Raisin Babka from the Ukraine, but the basics (Oatmeal Bread, Bagels, White Bread) are all here, too. The most comprehensive how-to book on baking bread. Ever.
This book will amaze you with its hundreds of easy and foolproof recipes, from yeast breads and sourdoughs to trendy flatbreads and crackers to family favorites such as pancakes and waffles. Leading you through the steps of leavening, mixing, proofing, and kneading through shaping and baking, the experts at King Arthur Flour also include their best fried doughs, quick breads, batter breads, biscuits, quiches, cobblers and crisps, cookies, cakes, brownies, pies, tarts, and pastries.
Step by step guide to becoming an expert. This how-to book alone will be worth as half a library on baking when it comes to substance and practical, easy to apply and follow advice.
Farming
"Start a mini farm on a quarter acre or less, provide 85 percent of the food for a family of four and earn an income." This is what it says on the book description, and exactly what you get. It compares favorably both to classics of intensive gardening and to classics on self-sufficiency. Taking complex topics and explaining them in plain English, this how-to book on gardening constitutes what is probably the best resource on the subject up to date. Exactly what is expected when you go and look for a how-to book on a given subject. Hands down.
Gardening
A perfect read for those who do not have any horticulture background. This how-to book is written following the experience of the author in practical terms referring to her and her clients' gardens. Containing a magnificent encyclopedia section, methodological advice on how to set up the garden from scratch, and even containing sections for more advanced gardeners such are the plant care section and the list of plants by care technique, this is a gardening bible.
Survival and mundane skills
Mundane skills
How to Build a Fire is a succinct life-skills book filled with humor and wisdom; useful for both men and women. It's a quick, useful guide with a touch of nostalgia written in a humorous way that will for sure keep you flipping the pages all the way down. A step-by-step guide to (almost) everything the hard-working, self-sufficient Greatest Generation learned about life and living. You will not make a mistake with this one- an interesting and dare I say addictive how-to book.
Show Me How is a revolutionary re-imagining of the reference genre, one part how-to guide, one part graphic art showpiece, and one part pure inspiration. In a series of 500 nearly wordless, highly informative step-by-step procedurals, readers learn how to do hundreds of useful (and fascinating and important and sometimes downright bizarre) tasks, including: Perform CPR, dance the tango, pack a suitcase, win a bar bet, play the blues, make authentic sushi rolls…
A real gem for the design junkie and captivating enough for the curious mind, this how-to book will keep you interested for days ahead. Not to mention all the things you will learn that will make many things in life ten times easier.
Survival
Written by Joseph Pred, a trained EMT, firefighter, and disaster-management specialist whose expertise also encompasses public health, outdoor survival, and firearms safety, this how-to book is perfect if you want to master the most useful outdoor survival techniques. Great gift for boy scouts and kids too, and excellent for parents who plan on going camping with the family in the wilderness.
Tech skills
Build a Word Press site
Being in the internet marketing industry for a while now, I can say with certainty that it's a rather complex area. For beginners though, the complexity of internet marketing is nothing when compared to the complexity of starting the whole thing, especially when building the site from scratch, and moreover if they are not tech savvy and never did anything similar before. Now this book, after carefully reviewing it, seems to provide not only the perfect how-to and step by step instruction on building sites with word press, but also simplify things with lots of pictures, as well as introduce you to the more advanced concept of internet marketing and site management.
It also covers subjects such as choosing a domain name, deciding over web hosting packages, writing blog posts, adding pictures, customizing the sidebar, choosing and tweaking plugins, customizing the comment section. Designed for complete beginners it surprises with the advanced advice on making landing pages, affiliate marketing, creating e-mail lists, creating and managing membership sites.
HTML and CSS
I started learning HTML some time ago and most of the time I use internet sites for both the study as well as practice. However, this book is designed so well that the concept of study changes entirely.
It Introduces HTML and CSS in a way that makes them accessible to everyone—hobbyists, students, and professionals—and it is full-color throughout. Probably why I ended up buying it. You see, learning from internet sites and blogs is probably sufficient, but it is boring as hell. This how-to book will keep you interested; hence making you progress in the subject way faster.
Blogging
With blogs becoming increasingly popular, and even making the transition into business, the need for learning the principles of successful blogging is ever growing. This book delivers the best advice for all beginners wanting to learn the craft of blogging from A to Z. Written by the godfather of blogging, the guy behind Problogger and Digital Photography School, Darren Rowse, this book will teach you everything you need to know about blogging in a very neat and well-structured way.
I've read Problogger (Darren's blog) before I started Lifestyle Updated, and then just as I started with blogging I purchased the book and read it from front to back. Not only did it taught me everything there is about blogging and making a business out of it, but it also shaped the way in which I started thinking about the craft and ultimately the way in which I continued to learn relevant advanced subjects up to this date. If you are serious about blogging, editorship, making a business and taking it seriously, then this is the only how-to book you will ever need.
Editing
An indispensable guide for editors, would-be editors, and especially writers who want to understand the publishing process. In this classic handbook, top professionals write about the special demands and skills necessary for particular areas of expertise–mass market, romance, special markets, and more. Albeit not that much of a how-to book, it covers everything that a successful editor needs to know.
From traditional publishing, all the way up to new ideas that penetrate the niche, with innovative views on how it can blend with what you do and how you can benefit a lot from it. Also very suitable for writers working with editors, as well as clients who don't know what to expect from an editor or whether or not to hire one.
Photoshop CS6
Creative professionals seeking the fastest, easiest, most comprehensive way to learn Adobe Photoshop CS6 choose Adobe Photoshop CS6 Classroom in a Book from the Adobe Creative Team at Adobe Press. The 14 project-based lessons in this book show readers step-by-step the key techniques for working in Photoshop CS6 and how to manipulate images, edit motion-based content, and create image composites.
In addition to learning the key elements of the Photoshop interface, this completely revised CS6 edition covers new features, including precise cropping with multiple overlays, expanded content-aware toolkit with skin tone-aware selections and masking, three new blur effects, re-engineered design tools, adaptive Wide Angle adjustments, improved Camera Raw engine, improved auto corrections, Background Save and Auto-recovery, modernized user interface, intuitive video enhancements, simplified 3D interface, improved editing speed with real-time results, and more. A how-to bible for Photoshop.
Design
This book includes useful brainstorming techniques and wisdom from some of today's top designers. By road-testing these techniques as you attempt each challenge, you'll find new and more effective ways to solve tough design problems and bring your solutions to vibrant life. 80 amazing challenges that will sharpen your design skills, and help you achieve a breadth of stronger design solutions, in various media, within any set time period.
Exercises range from creating a typeface in an hour to designing a paper robot in an afternoon to designing web pages and other interactive experiences. Each exercise includes compelling visual solutions from other designers and background stories to help you increase your capacity to innovate. Maybe not appropriately placed in the how-to books section, this is a must have for designers as well as people who are fond of the aesthetics, and curious enough to explore.
This book will help you connect the eye to the brain to the hand, so you won't have to search for inspiration the next time you generate a design.
Graphic design
Graphic Design, Referenced is a visual and informational guide to the most commonly referenced terms, historical moments, landmark projects, and influential practitioners in the field of graphic design. With more than 2,000 design projects illustrating more than 400 entries, it provides an intense overview of the varied elements that make up the graphic design profession through a unique set of chapters: "principles" defines the basic foundation of what constitutes graphic design; "knowledge" explores the most influential sources through which we learn about graphic design; "representatives" gathers the most prominent designers who have steered the course of graphic design in one way or another; and "practice" highlights some of the most iconic work produced that serve as examples of best practices and illustrate its potential lasting legacy.
Maybe more experienced designers will leave a comment or two about this book and say more, but the way I see it, it seems like the go-to book when it comes to the subject.
Layouts in Graphic Design
An inspired resource for creating meaningful design, Layout Workbook is one of five volumes in Rockport's series of practical and inspirational how-to books that cover the fundamental areas of graphic design. In this edition, author Kristin Cullen tackles the often perplexing job of nailing down a layout that works. More than a collection of great examples, this how-to book is a valuable resource for students, designers, and creative professionals who seek design understanding and inspiration.
The book illuminates the broad category of layout, communicating specifically what it takes to design with excellence. It also addresses the how and why of the creative process. Cullen approaches layout with a series of step-by-step fundamental chapters addressing topics such as design function, inspiration, process, intuition, structure, organization, the interaction of visual elements, typography, and design analysis.
Specializing on layouts, this book also delivers when it comes to teaching the foundations of the creative process, as well as virtually every other aspect of design.
Alternative medicine and weight loss
This 1,136-page encyclopedia puts all the schools of alternative medicine-50 different therapies-under one roof. Probably the best guide and how-to advice book mentioned here. Nearly 400 doctors (M.D.s, Ph.D.'s, naturopaths, Doctors of Oriental Medicine, and osteopaths) contribute their cutting-edge knowledge, and the list of names is impressive. After an intriguing, optimistic look at "The Future of Medicine," the book is divided into two sections.
The first profiles 43 alternative therapies–acupuncture, craniosacral therapy, qigong, hyperthermia, and yoga among them–including their development, how they work, proven uses, and controversial or yet-to-be-proven uses, along with contact information for organizations.
The second section covers 105 topics such as headaches, mental health, and allergies, along with the alternative therapies that are most likely to help alleviate pain and encourage healing. This guide is easy enough to understand to make it perfect for home reference, while it would also make a fine resource for health care providers interesting in learning more about alternative medicine.
This here is known as the bible of alternative medicine. Interested in fitness and healthy living and being curious about how things work anatomy wise, this book is suitable for me a great deal. I plan on broadening the healthy living section on this blog too, so I guess I will soon be flipping through the pages of this amazing book.
The 4-Hour Body is the result of an obsessive quest, spanning more than a decade, to hack the human body. It contains the collective wisdom of hundreds of elite athletes, dozens of MDs, and thousands of hours of jaw-dropping personal experimentation. From Olympic training centers to black-market laboratories, from Silicon Valley to South Africa, Tim Ferriss, the #1 New York Times bestselling author of "The 4-Hour Workweek", fixated on one life-changing question:
For all things physical, what are the tiniest changes that produce the biggest results?
It covers topics such as: How to increase fat lose up to 300% with a few backs of ice; How to go from running 5 kilometers to 50 kilometers in 12 weeks; How to reverse "permanent" injuries; How Tim gained 34 pounds of muscle in 28 days, without steroids, and in four hours of total gym time; How to sleep 2 hours per day and feel fully rested, and much, much more.
Lifestyle
Create a new lifestyle
This book started a whole revolution when it comes to creating the lifestyle people dreamed for. With tips and strategies ranging from outsourcing your work, dramatically increasing productivity, overcoming economy crisis as well as preparing for ones, creating passive streams of income and reinventing your lifestyle in virtually every aspect of it, this how-to book on living life deserves a place in every home. Step by step, it will teach you both the philosophy and the techniques needed as to create a luxurious lifestyle.
Learning languages – Japanese
The teaching method here strives to get the student fluent, and not just repeating a set list of phrases that would be hard to deviate from. The book also includes an innovative approach to learning all of the Hiragana by book's end. It focuses a lot on written Japanese too, and approaches both vocabulary and grammar in a very methodological and logically sound way.
The extra bits, like the "Japan in Pictures" segment, or the "Culture Clips", and even the appendices including "Common last names in Japan" will keep the reader interested in the study of the language, for those times when you need to take a little break from it- Which is always great in language studying. This how-to book is the first step towards learning a fluent Japanese.
Traveling
Vagabonding is about taking time off from your normal life—from six weeks to four months to two years—to discover and experience the world on your own terms. Veteran shoestring traveler Rolf Potts shows how anyone armed with an independent spirit can achieve the dream of extended overseas travel. Potts gives the necessary information on: financing your travel time, determining your destination, adjusting to life on the road, handling travel adversity, re-assimilating back into ordinary life etc.
This how-to book will teach you how to travel long term, as well as bring you into the mindset of a traveler very quickly. With tons of practical advice and travel philosophy, it is certainly one of the best reads on the subject.
Written by the authority blogger on the subject, the guy behind Exile Lifestyle, this book brings you knees deep into the long term travel philosophy. It is intended to help aspiring long term or full time travelers prepare themselves for life on the road, with information and inspiration on preparing your new lifestyle, getting set up when you arrive, and every step in between. It will teach you EVERYTHING that you need to know about traveling. Probably the how-to bible for travel enthusiasts.
Parenting
A great how-to book about guys entering the trenches of fatherhood. Covering every practical advice and providing all the knowledge necessary for taking care of your child. Written in a humorous way this book is the ultimate guide on parenting for guys. The reviews over at Amazon are quite reassuring, praising everything from wit to in depth how-to advice.
It is organized in five general sections by age, from newborn to one year, with basic information about normal development and needs, and appropriate fatherly responsibilities and skills. Looking like a joke at a first glance, you will change your mind the moment you open it and start reading. With marvelous graphic illustrations, and great layout it makes the text and substance even that much stronger. A GREAT gift for fathers to be.
A great book for raising your child in a calm and safe environment. Covering in detail everything you need to know about taking care of your child from the earliest age all the way up to six years. A great insight into the psychology of kids and babies and how to properly approach them. Better yet for regaining control over kids that may seem hard to discipline and control.
Dog training
Written by the authority on dog training, the "dog whisperer", Cesar Millan, this is the only how-to book on the topic you will ever need. In his usual straightforward, confident manner, Cesar takes on the topic of training for the first time, by explaining the importance of balance as the foundation for a healthy relationship between you and your dog. In order to provide a variety of training options, he calls upon some of the foremost experts in the field to offer their advice so that you can find the perfect approach that works for you and your dog through a variety of methods.
Filled with practical advice, anecdotes, tips, and trouble-shooting techniques from Cesar and his colleagues, this is the ultimate guide to a well-behaved and well-balanced dog—from a new puppy to an old dog who can still learn new tricks. This book is written in collaboration with Melissa Jo Peltier, an executive producer of dog whisperer and another authority on the topic.
Hobbies and art
Guitar playing
It goes from A to Z; all you need to do is add practice. For the price this is a book chock full of enough information to keep a beginner busy for many years. The learning curve is made simple and easy, and everybody can follow. The author even throws in a little motivation now and then. And it is spot on. This how-to book boils down the most important information for beginners, as well as progressing slowly into intermediate territory. The how-to bible of learning how to play guitar. If you buy one book on this subject, let it be this one.
Reading books intelligently
With instructions that can be applied immediately, this highly organized and thoroughly outlined book, originally published in 1940, is a real classic. The book describes how to be an active reader. It teaches you, through various concepts and techniques, how to develop an eye equal to that of a book reviewer. It covers subjects like classifying books, x-raying them, determining the author's message, how to criticize a book fairly, and the role of relevant experience in reading.
It then goes on to describe the different approaches to various kinds of reading – practical books, imaginative literature, plays, stories, poems, history, science, mathematics, social sciences, and philosophy. Definitely the best how-to book on reading.
Photography
The first section of the book, The Art of Creative Thinking: The Principles, outlines Julieanne's method for staying creative in an increasingly complicated world. In her personal stories, advice, and philosophies, you'll find inspiration if you're stuck or just can't get started. You may recognize some of your own less-than-productive thought processes as she describes her own struggle to let go of the everyday flotsam of life to find a quiet mental space in which she can think, dream, and create.
The second part of the book, Window Seat: The Portfolio, is a collection of images culled from over 3000 photographs Julieanne shot from commercial airplane windows over a period of five years. The photographs are accompanied by brief commentaries addressing various aspects of the process, from the original inspiration to issues of control, subject matter, image selection, and manipulation.
The Appendix contains technical information: a discussion of the equipment and media Julieanne used to shoot the photos; how she processed the photographs using Adobe Camera Raw; the Photoshop techniques she employed to correct, retouch, and manipulate the images; her personal file management system; and how she prepares her files for printing.
Written by one of the leading Photoshop evangelists, this how-to book is essential reading for photographers and artists looking for ways to stay creatively awake, aware, and alive.
Knitting
With input from more than 50 leading specialists, no other book covers the field so comprehensively. Need guidance on yarns, needles, tools, basic techniques, specialized applications, terminology? It's in here—with lots more, from diagnostics to blocking to designs. The illustrations and diagrams are virtually self-explanatory. This is not just another bland reference book.
There is a lot of inspiration to be found here, in addition to unparalleled advice, and the last word on any technique you can imagine. One of the best features of this book is the design workshop at the back. Nowhere can you find a simpler, more straightforward "how-to" for design. When you see their simple chart, diagrams, calculations, and advice on the subject, you will start thinking about designing as well. Knitting from the most basic techniques to the most advanced- a real how-to bible on knitting.
Sewing
This is the only sewing how-to book you'll ever need. Every tool and every technique you require for making your own home furnishings or clothing is closely and sharply photographed, carefully annotated, and clearly explained. The Tools section begins with the basic toolkit, opening up into everything you could possibly need – every type of cutting tool and machine foot is shown. This section also includes information on patterns – how to measure, how to use, and how to adjust them.
Gallery spreads appear throughout the substantial Techniques section and showcase darts, zips, pleats etc., as well as showing key stitches. There are clear, step by step, close-up pictures of every sewing task. Literally all that is required from how-to books here.
Woodcarving
It covers a great variety of information in exceptionally clear prose and the numerous photos are fabulous. All in all, this is a once-in-a-lifetime reference book. This book is perfect for any woodworker looking to expand their talents, a seasoned carver refining their skills, or a beginner newly introduced to this fulfilling craft.
Brimming with expert instruction and nine attractive projects, the book will teach you a variety of classic carving styles and techniques along with the fundamentals of wood and tool selection, sharpening, creating a workspace, and finishing your completed work. From making the first cut to applying the finish, this comprehensive reference details every aspect of woodcarving. The only how-to book on woodcarving.
Toy making
This guide includes a collection of toys that can be cherished for generations to come. Suitable for anyone interested in making their own toys, the step-by-step projects range from the simple to more complex. It shows an attention to detail and sophistication of design setting it apart from the usual run-of-the-mill toy projects. This collection of toys includes 22 projects, primarily featuring transportation toys (cars, trains, trolleys, planes and boats) and educational toys.
For each project, there's a full-page photo of the toy, detailed drawings and patterns, a parts list, construction photos and clear, step-by-step instructions on how to make the toy. A color gallery shows the finished toys in all their glory. Two introductory chapters explain the fine points of toy making techniques, with helpful hints on working with small parts and choosing the best finish for your toy. Whether you're making a toy to entertain a child or grace a desk, this how-to book will teach you how to create toys that your family will cherish for generations.
Making boat models
Learn the skills necessary to successfully create an accurate model boat from scratch, including structural elements, paper model renderings, hull features, and mechanical drawings. This book takes the reader through all the steps necessary to create one model boat based on the "Annie Buck," an actual Chesapeake Bay "Deadrise" workboat. Based on all readers learn here, they will be able to apply the design techniques and theories to successfully create models of other boats that appeal to them.
In fact, the detailed text also explains how to read marine drawings for reference and describes the tools and techniques needed to successfully execute bulkhead and lift building theory. For inspiration, a gallery of finished models includes Coronados, cruisers, and trawlers. This book will prove its worth to modelers everywhere since it teaches both the techniques and the skills, as well as giving the how-to on everything design related. A must have for how-to books enthusiasts, even if you aren't into modeling.
Model building is fun, and not nearly as difficult as some experts would have you believe. Here is everything you'll need to get started in a hobby that will last a lifetime. The book is better organized than many how-to books on model ship building, but does not cover complete construction from start to finish, instead pinpointing specific areas of difficulty you are likely to encounter with a variety of models and kits.
The book has several lists of tools and equipment for establishing beginner, intermediate, and advanced workspaces and also provides directions for designing several specialty tools that are quite useful. The illustrations throughout are very detailed.
The author acquired a lifelong curiosity about the sea and its historic sailing vessels as a youngster in Italy. A graduate of the Italian Naval Academy, he started his professional model building career in 1961, developing a clientele of collectors for whom he still builds on commission. Who knows? You might also turn this from just another hobby into something more.
Boat building
If you believe that everyone who wants a cruising boat can have one, then this book will not only reinforce that belief, but turn it into something more- reality, finally. If you want to build a simple, rugged, economical, good-looking cruising boat-power or sail-using every day lumberyard materials and few skills other than perseverance, this is the book for you. Buehler's Backyard Boatbuilding tells you how to build extraordinary boats using the most ordinary skills and materials, with complete plans, instructions, and specifications for seven real cruising boats ranging from a 28-foot sailboat to a 55-foot power cruiser.
If I ever live near a lake or something, this book will certainly keep me occupied for a while.
Auto repair
As you can see, I didn't include any of the "For Dummies" series in this list of best how-to books. The reason being is because in almost every of the subjects included there is a how-to book which is way better than that of the "For Dummies" series. Usually due to formatting and editing, mostly. However, when it comes to auto repair, the "For Dummies" series provide what is probably the best book on the subject; covering everything you need to know about your car and how to fix any problem that you might have.
Targeted for the absolute beginner, it will give you both the skill and the confidence to take care of your own vehicle, literally saving thousands of dollars in the years ahead. A great how-to book for every home to have.
Decorating
In Decorate, the world's top designers and leading decor experts including Kelly Wearstler, Amy Butler, Jonathan Adler, and many others come together to share over 1,000 professional tips, ideas, and solutions for every room and every budget. A library on decoration. Written and compiled by Holly Becker, founder of the hugely popular design blog Decor8, and Joanna Copestick, acclaimed lifestyle writer, this intensive home decor program combines beautiful inspiration with nuts-and-bolts how-to for stunning results.
It will give you the confidence that literally everything is possible to replicate, and that every idea of yours can be put into realization. A stunning illustrated how-to book that will take the breath away from decorating junkies.
An inspiring and overly innovative tips and how-to advice on decorating your house one room at a time. With countless of ideas and principles of design and décor, this book will teach you how to decorate each and every room of your house by having both budget and function as well as one's own style in mind. It shows how amateurs can achieve a young, sophisticated look in their homes.
Plenty of color photographs to choose from, and with chapters on different function types of rooms such as offices, kid's rooms etc. It also covers furniture choosing and placing, and focuses on functionality as much on style. A great how-to book when it comes to decorating your home.
Painting
Based on the author's successful courses and workshops, Painting for the Absolute and Utter Beginner really does start at the beginning, helping new painters find "what works" while providing information on all the necessary tools, tips, and techniques they'll need to create a representational painting- something it aims at even from the beginning.
Great advice on creating colors, color relationships as well as holding the brush and brush techniques and much, much more. The author's methodology is absolutely workable and she is obviously one of those individuals who are natural born teachers. A great guide if you are serious about learning how to paint.
Acrylic painting
Another one from the "For Dummies" series, and a great one too. This how-to book teaches you everything you need to know about acrylic painting, and hits the nail on the head when it comes to specific step by step advice. Aimed at the absolute beginner, it covers every section in depth, and gives you confidence in using your newly acquired skills. Brush strokes, acrylic techniques, textures, preparing your materials and equipment, composition, color mix, imitation of several styles… Everything is accounted for. You will have a lot of fun with this one.
Landscape painting
Not popular enough as some of its competitors, according to many experienced painters, this book is the absolute authority on the subject. Aimed at more experienced painters, it covers all there is to know about landscape painting and how to approach it. It teaches beginners a great deal as well, and actually provides some advice even for the absolute novices. Great methodological approach to landscape painting, and the ultimate how-to book on the subject.
---
I hope that you enjoyed the list above and found yourself a copy from a topic you feel passionate about. Feel free to add some feedback in the comment section bellow, or suggest other how-to books on the same or different topics.
I will try to update the list whenever I come across another great how-to book. Also, if you enjoyed this article, please share it via your social channels. We will appreciate that a lot. Thanks, and have a lot of fun learning with your new book.