Ever since the invention of text, people have been trying to learn effective solutions to their shared problems. With centuries of problem solving behind, and a well of generational knowledge passed on, the idea of reading about something in order to learn the solution has become deeply ingrained in our educational efforts. Current internet trends only capitalize on this mechanism, sharing ideas that promise to improve health and wellness, lifestyle circumstances, and professional outcomes. Today, in order to keep up with the evolution of content, we will talk about the best personal development YouTube channels. Go ahead and open your umbrella, because I'll be raining some motivation on you for the next couple of minutes.
For those of you who are old enough, you probably remember a time when the internet was not as prevalent as it has become during the last two decades. Looking at this trajectory in retrospect, there is certainly a dramatic shift in how we consume information. Not only is it readily available at any moment, but it is topically more nuanced, narrowed down and perhaps somewhat simplified.
Regardless whether or not you are a diehard book aficionado, acknowledging the shift in our informational diet is rather inevitable.
Text has evolved to be shorter, intent specific, edited for visual effect and retention. We have become used to converse with search engines, many of which spit out a single paragraph response to a nuanced question.
Then came YouTube, a garden variety of podcasts, and applications galore. And while the informational landscape is forever changing, the phenomenon of YouTube is probably one of its frontal manifestations. From many book reviews, skill lessons, and an infinite pool of lectures, out came the genre of self-improvement and personal development; YouTube channels in the dozens, all of them preoccupied with the idea of making your life more comfortable, enjoyable, meaningful, and… well, improved.
And while the algorithm is relentlessly targeting young people with motivational messages that vow to promote mental health through personal growth, the idea of living your best life takes root. Case studies of daily routines, lifestyle habits and professional preoccupations garner millions of views, while the best personal development YouTube channels have an incredibly high total number of subscribers.
So let's dive in and talk about some motivational YouTube channels that promote health and wellness, novel approaches to old problems, and a growth mindset. I'll skip the Tony Robbins's and the Robin Sharma's, focusing more on people who embrace content creation as a way of live. YouTube channels that share valuable videos on personal development, and do so rather often.
The best personal development YouTube channels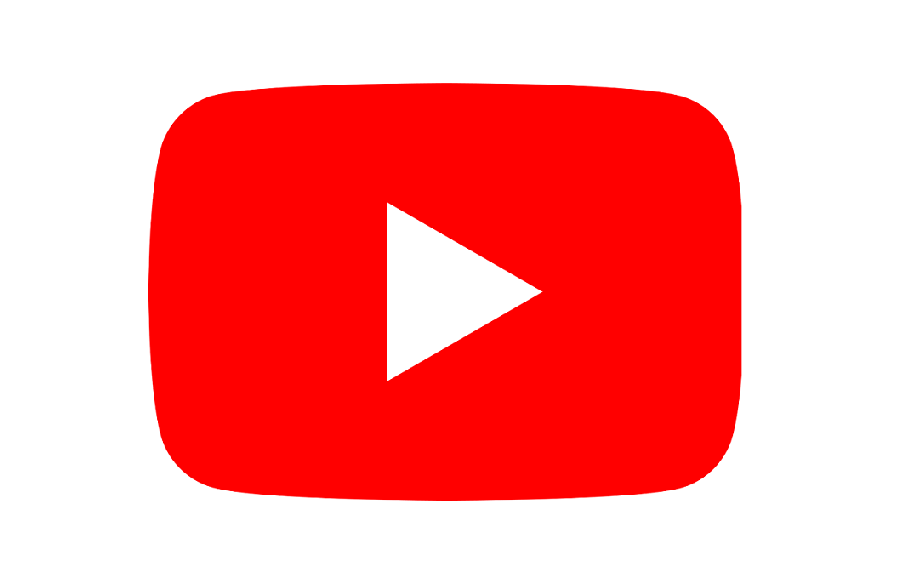 Without further ado, here is a list of the best self-improvement YouTube channels, and an invitation to live your best life.
Before moving on, however, I'd like to place a disclaimer flag where anyone can see it. Many toxic ideas and clickbaitery hides under the guise of personal development, so it is always important to tread lightly and take everything with a grain of salt, before you feel somewhat of a connection with a specific content creator.

It takes a while to navigate through this landscape without stepping on a metaphorical landmine, but you can use our list of suggestions, and start from there. Once you start to familiarize yourself with the jargon, and the degree of certainty (or lack thereof!) with which these people talk, you will become more sensitive to less straightforward creators who's only goal is to see yourself part ways with your savings.
Having that out of the way, it's time to start the list. Here are the best personal growth YouTube channels.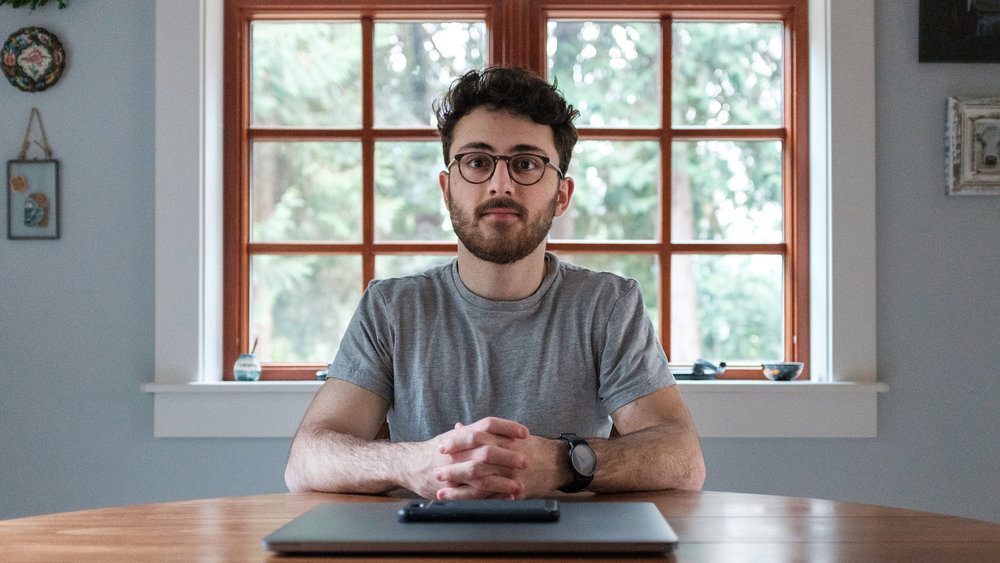 Nate is a very down-to-Earth guy who treats his content like a work of art. His visual composition is stunning, and the way in which he directs his videos is helping the content speak out even more.
Often times, the video essays are short lessons on how to calibrate small areas of your life, with the intent of reaping cumulative returns. These include tips on meditation, productivity, journaling, and much more.
He is also kind enough to put himself through various lifestyle challenges in order to bring more credible case studies to life. Like the time he tried the somewhat bohemian daily routine of Picasso.
If you want to follow someone who is very serious about delivering a neat presentation of his ideas, Nate is the right guy.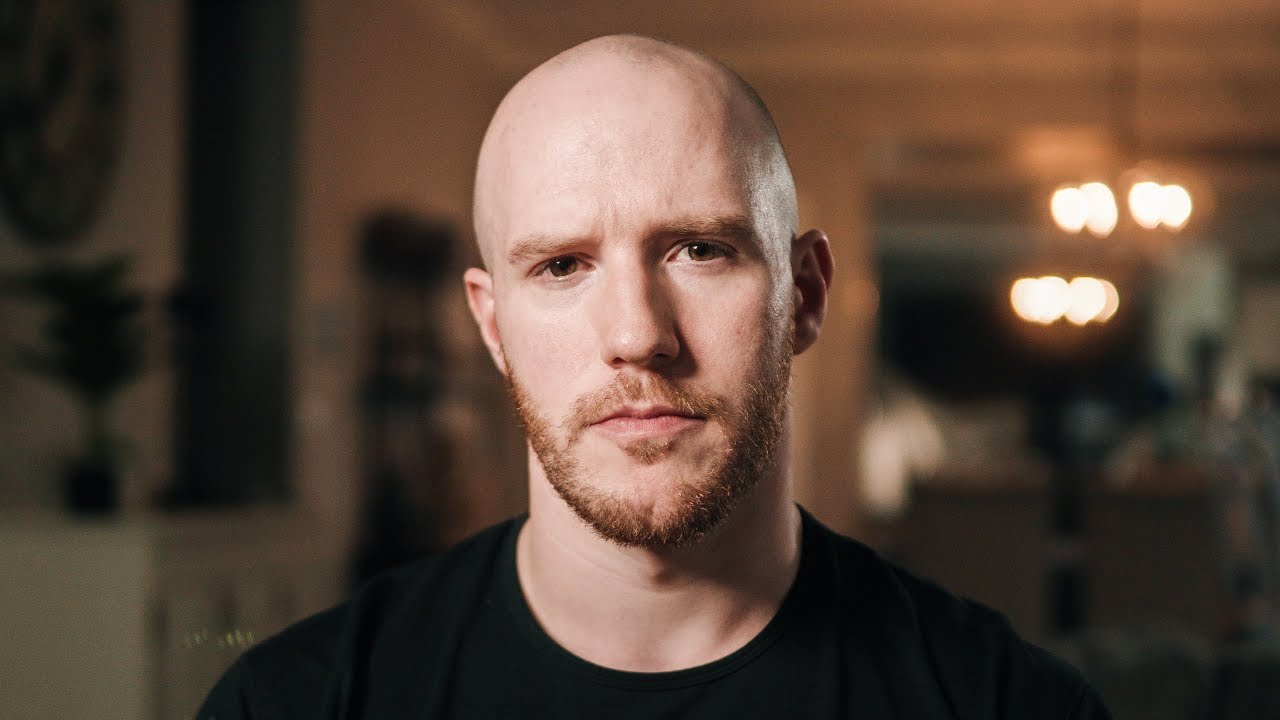 Posting under the channel name of Better Ideas, Joey Schweitzer is a very talented content creator who tackles mundane yet life defining struggles which concern the average Joe. From tips and musings on productivity, to ways of combating the usual culprits of an unfulfilled life, Better Ideas can offer a variety of interesting topics, which will have you strive for improvement.
Joey embraces the growth mindset, but unlike the Tony Robbins's he is very relatable, specific, and concerned with tangible discussions that affect our mental health, productivity, and habit formation.
If you want to learn actionable advice on how to turn around your life, and build traction in all of the right directions, his video on how to get out of a rut is a nice prelude to the entirety of his channel. You can also watch any video, and you will quickly realize why Better Ideas is one of the best personal development YouTube channels.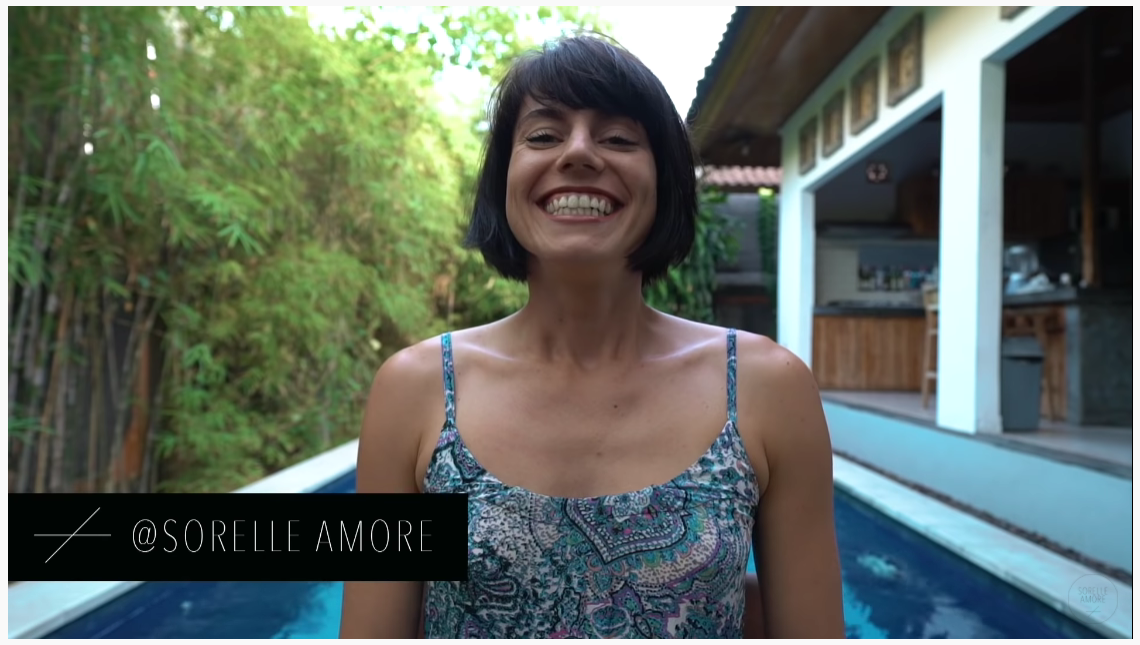 If you are looking for self-improvement YouTube channels that go the extra mile to test their hypotheses, then Sorelle is definitely at the top of your list. She creates some of the best case studies on the internet, edited in a somewhat recognizable, fast-paced style, filled with landscape shots and mesmerizing composition.
She often posts about photography, travel, and the nomadic lifestyle, but many of her videos feature down-to-Earth takes on things that most of us have to go through in life. These relate to mental health, productivity and motivation, among others.
Even if you don't end up a fan, just looking at her incredibly well directed video essays is a surefire way to put you right back on inspiration lane.
If you never came across Sorelle, I would definitely recommend these two videos. The first – an extreme case study where she tries the Wim Hoff method; and the second – an attempt to replicate the daily rituals of none other than Casey Neistat.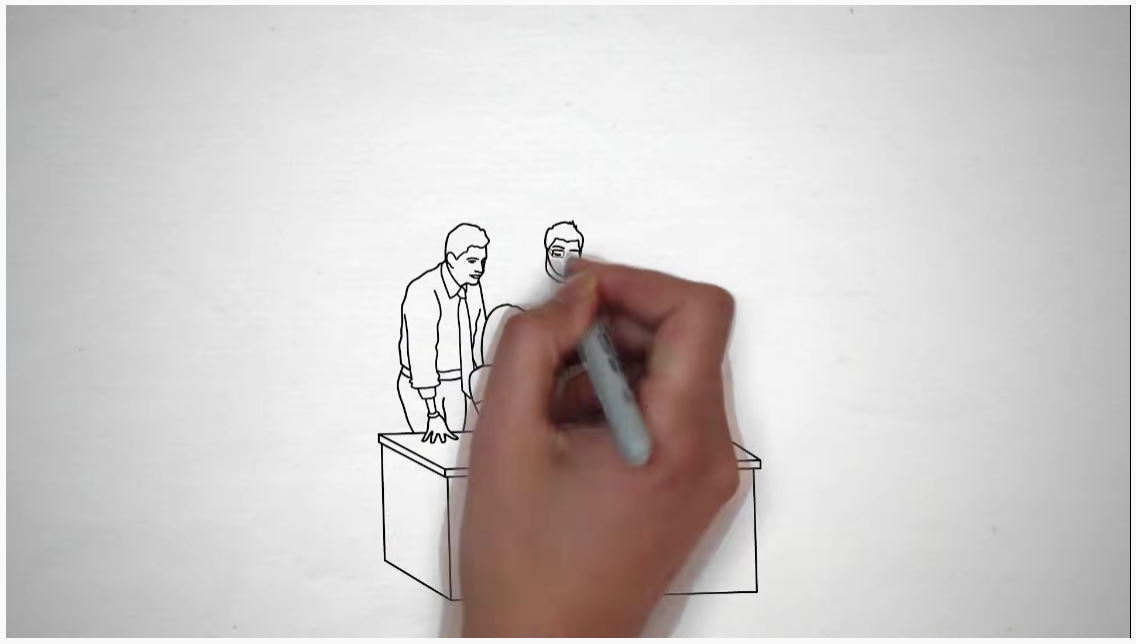 With dozens of whiteboard explainer videos, all featuring inspiring titles and promising lessons, The Art of Improvement is one of the most direct YouTube channels where content is presented in a problem-solution manner, free of clutter and personal idiosyncrasies.
With a total number of subscribers reaching somewhat over half a million (as I write this in April of 2021), it is easy to say that this personal development channel is much underrated.
While it reminds of the more popular Imporvement Pill, that has five times its number of total subscribers, Art of Improvement is, at least to my taste, better in keeping things minimal, less distracting, and more organized. It certainly doesn't make use of catchy titles and clickbaitery, which is always something that I appreciate, especially in this industry.
If you want an entry to this channel, I strongly recommend this short but actionable advice on how to reframe your way of thinking about your vocation.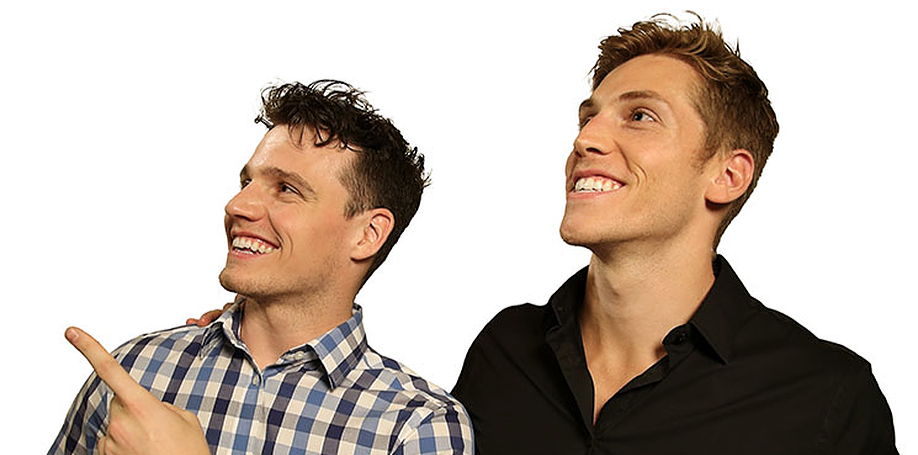 Few years ago, Charlie Houpert had an idea of creating content for a very specific niche – how to become aware of, train, and improve your charisma. Now with over 4 million subscribers, his YouTube channel Charisma on Command is the world's most dedicated university on the invisible force behind interpersonal relationships, power dynamics, and what can be described as applied interpersonal psychology.
His videos give very actionable advice supported with templates for body posture and speech, aiming to make one more aware of his charisma, before setting about to change it in any way.
He has also done perfect dissection videos of popular interactions in TV shows, media, and other situations where charismatic people simply take our breath away.
If you want to become aware of the incredible nuance with which we influence one another, our interpersonal perceptions and behavior, make sure to check his two videos. The first – on how to avoid embarrassing yourself during an argument; and the second – which is an incredible case study on a fictional character – how to command respect like Tywin Lannister. Watch any of these videos, and you will quickly realize why Charisma on command is one of the best personal development YouTube channels.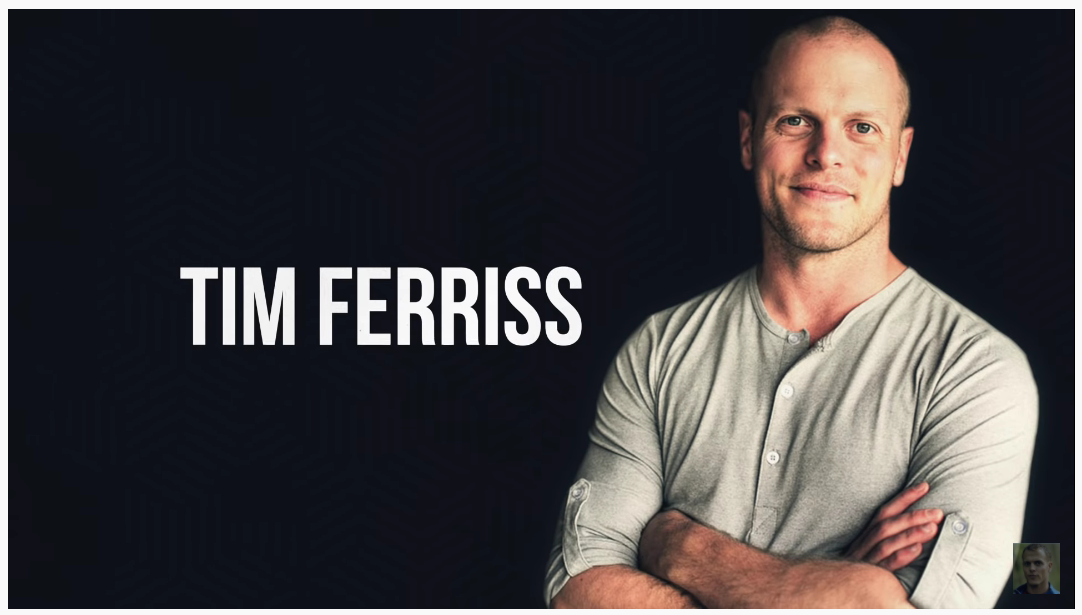 Among people who are familiar with the genre of practical self-improvement, Tim Ferriss is already well known. His super popular book Tools of Titans, which was preceded by an even more popular trilogy based on the Four hour theme, is a very instructive read on what to expect from one of the favorite personal development mentors in the tech world, although he never proclaim himself as such.
In tools of titans, he complies some of the most useful techniques, habits and strategies of ultra-successful people, which anyone can replicate. The book itself is a super thick anthology of case studies, featuring some of the most productive and self-actualized guests on his podcast.
In the same fashion, Tim creates content that is geared towards acknowledging the shared values and principles of people who we desperately want to model. Being the practical jack of all trades, he is also sharing some of his personal discoveries along the way, mostly tied to pragmatic lifestyle changes, purchases, and ways of seeing the world.
If you don't know where to start, I wholeheartedly recommend his videos on creating Morning routines and evening routines.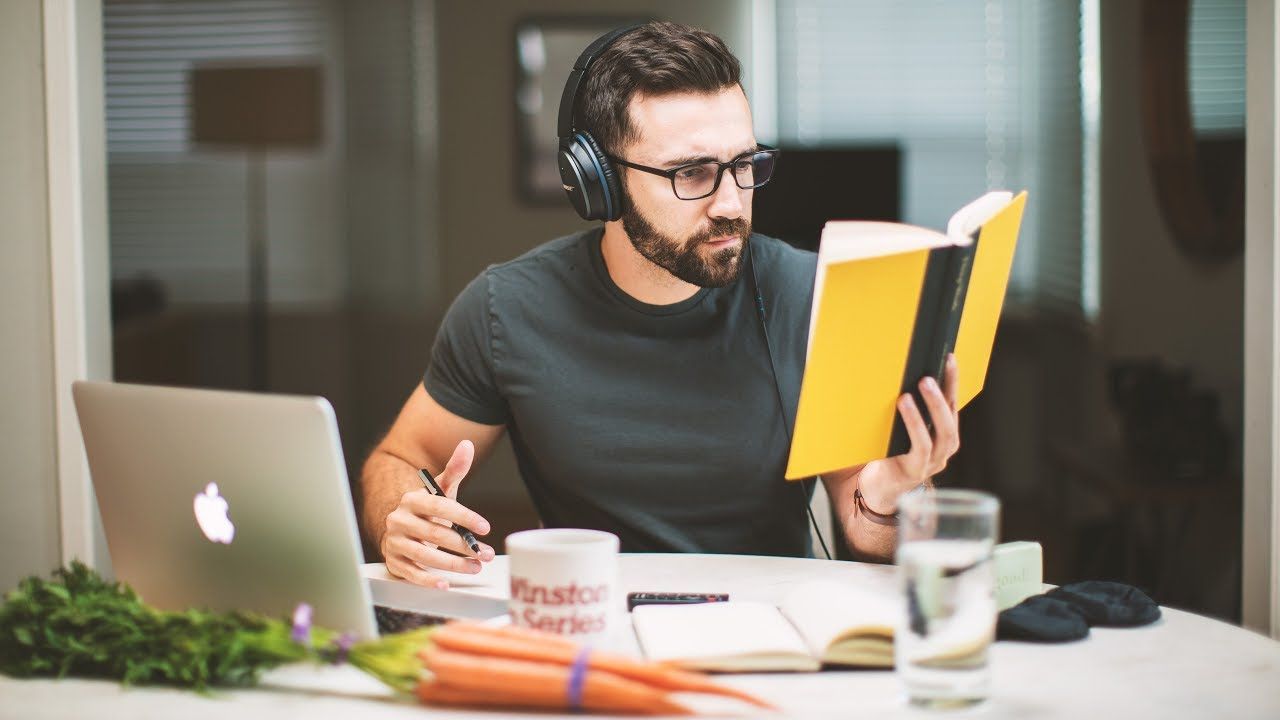 Matt creates relatable content with artistic delivery and mesmerizing aesthetics. A true minimalist, his videos reflect his personality, inquisitive nature and constant drive for improvement. Whenever you find an author who is keen on cutting away more so than adding up, you know you must hit that subscribe button and follow what he has to say.
His directing style is possibly influenced to a great extent by no other than Casey Neistat. Though to be fair, Casey has changed the entire content delivery method, and with it inspired dozens of high-profile YouTubers to launch their careers.
Through case studies and simple solutions to complex lifestyle problems, Matt offers reliable tips on how to genuinely life your best life, without having to chant personal development mantras, or dealing in absolutes. Above else, he is a pragmatist, with great passion for experimenting and testing ideas. His videos are n1 studies in whether or not these ideas scale, irrespective of the set and setting.
If you have to start somewhere, I recommend his video on how to wake up before 6AM every day, as well his daily recap which offers a glance in the life of a minimalist (Super inspiring! And you'll definitely love the short parody at the beginning)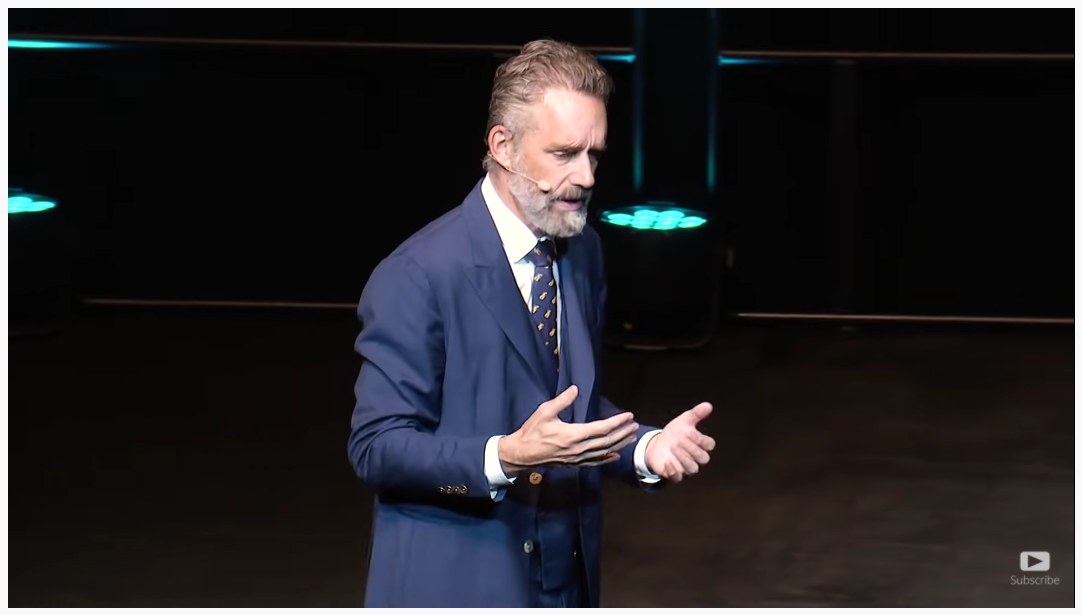 As an internet phenomenon of 2018, Peterson went to become one of the most popular bestselling authors in the last two years. A sharp intellectual, whose ideas play a prominent role in the contemporary culture wars, Peterson is a gentle person who never holds back on sharing what he knows to be true.
His book 12 Rules for Life: an antidote to chaos has been inspired, in great part, by many of his faculty lectures which he decided to share online. These, in turn, stem from a long career as a clinical psychologist, university professor, and published academic.
What sets Peterson apart from others is his unprecedented way of delivery – his verbal intelligence is virtually unmatched, and his lectures unfold in the very moment as he explores the topic in question.
Watching him engage with other public intellectuals is incredibly satisfying, as you get to see some of the strongest arguments in defense of his ideas. Being a huge fan of Sam Harris as well, I especially enjoyed their debates two years ago.
His channel is a garden variety of lectures, personal updates, interviews and debates, and you will also find deeper analyses of myths, folklore, faith, popular themes, authors and cartoon icons. He often talks about psychological concepts that have been studied at length, and most of his advice is underpinned by the relevant literature.
If you want to familiarize yourself with Professor Peterson, you can start by listening to one of his lectures on the basic story and its transformations which happens to be one of my favorites. His other channel, which is a place for shorter video excerpts, is perhaps more forgiving in the context of time, and you can certainly start from there.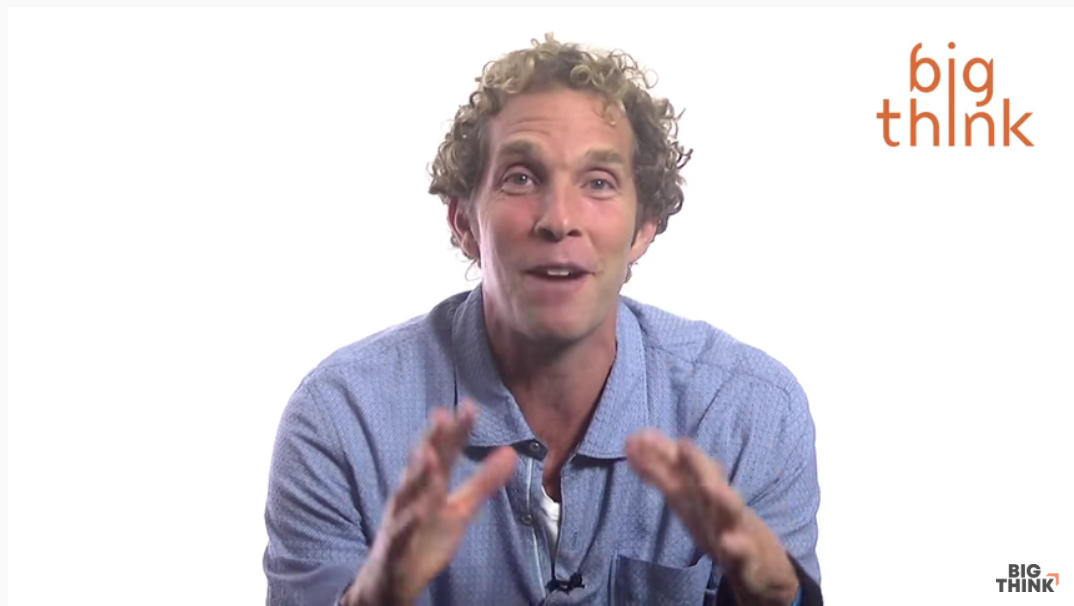 Though this channel often features some complex ideas and the crème de la crème of the scientific world, it is also captivating for its ability to deliver short, clear, and concise messages that directly affect your wellbeing in life.
Many wouldn't place this in the same bucket with other motivational YouTube channels, and certainly won't consider most of its videos as oriented towards personal development. However, sometimes it's the complex ideas that allow you to live your best life, opening new perspectives ahead.
Here is one short motivational video where Jesse Itzler shares the Navy Seal 40% rule, which I urge you to watch. And of course, here is a very revelatory idea shared by Sam Harris, which offers a unique perspective of the self.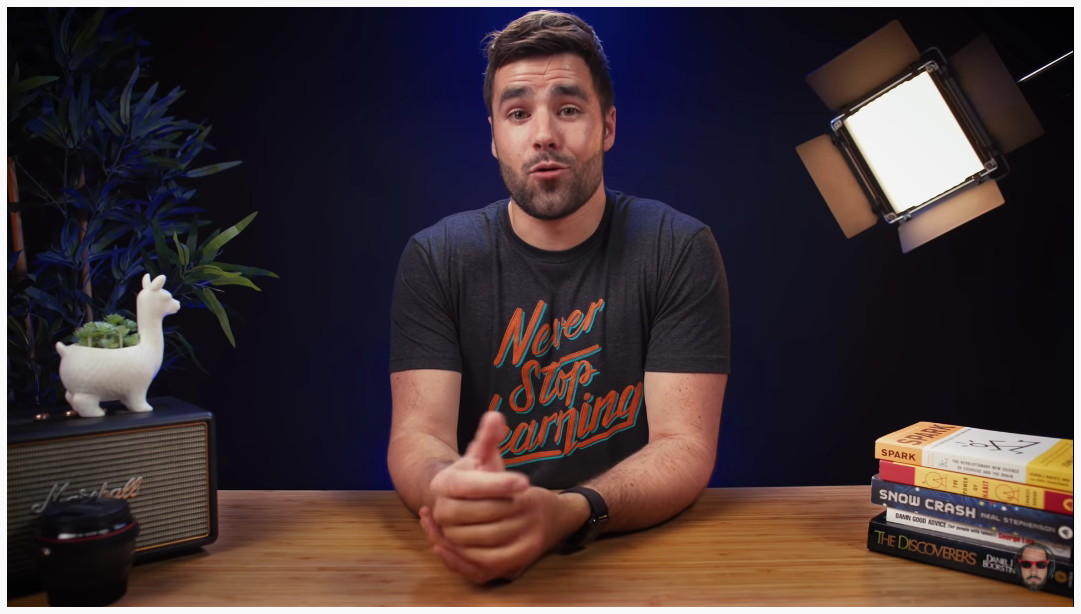 For the final entry, we slightly pull back to a more pragmatic, narrow focus, exploring daily hacks, strategies and habits, related to lifestyle design, technology, productivity and the ways to overcome common obstacles. Thomas Frank offers a very relatable personality, incredible video production, and some of the best content on motivation, self-actualization and intentional living.
He posts about book reviews and recommendations, technology shortcuts for a more productive lifestyle, and interesting habit forming routines that support personal growth, without the usual hindrance towards mental health.
Though many of his videos are geared towards the student, he is also producing content that relates to professionals and people of all walks. Here is one example of a video where he shares some great ideas on how to organize your workspace.
Conclusion – Best personal growth channels plus a bonus
There you have it! A list of the 10 best personal development YouTube channels where you can watch nicely presented, actionable content focused on personal growth, living your best life, improving your mental health and adopting the growth mindset. These are some of the most frequented motivational YouTube channels, which talk about personal development from a down-to-Earth pragmatic way, or one that is complex, subtle and with all of the caveats of academic rigor.
As the field of personal development is often preyed upon by people who want to position themselves as experts and see you part ways with your life savings, here is a bonus video by James Jani who explains, step by step and quite studiously, how scammers might try to pose as genuine experts. He outlines the number of red flags, which is very helpful for young people who might otherwise miss them for what they are.