We already know that exercise is good for the body – it improves cardiovascular health, restores hormonal balance, and reverses the ageing process. But have you thought about the mental benefits of exercise and their significance? The broader scientific literature gives enough credence to the idea that physical activity influences some of the most important markers of mental health, and it doesn't require Herculean effort to get started.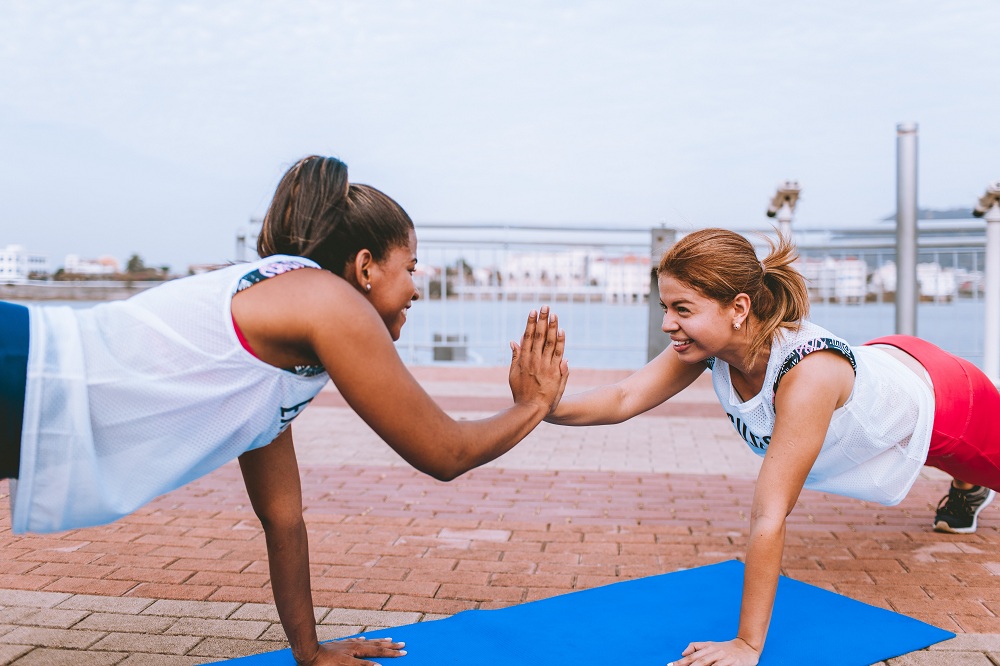 In this day and age, it seems as though we need every coping mechanism available. Rising above the responsibilities of yesteryear, our modern lifestyle puts a tremendous toll on the mind as people suffer from restlessness, anxiety, depression and a garden variety of mental ailments. Moving rootless in between shifting dunes, we are in a desperate need of an anchor.
Fortunately, exercise can provide an underlying stability, and clinically measurable improvements in our mood.
Exercise and Mental Health
Thomas Szasz, a Hungarian-American academic, psychiatrist and psychoanalyst, has claimed that most people have problems living, not psychological ones. After fixing these problems, the mental ailments usually subside with a symptomatic statistical curve.
Admittedly, it is borderline insulting to downplay the suffering of people and point to the trivial, but a long nap, regular sleeping schedule, healthy diet and daily meditation can often shrink the elephant to the size of an ant. Fortunately, exercise belongs on the same list.
It is so much more than just trying to look good. Underneath the physical, you will find plenty of mental benefits of exercise as well.
One study published in The Lancet Psychiatry surveyed 1.2 million people for their mental health.
"Compared to people who reported doing no exercise, people who exercised reported 1.5 fewer days of poor mental health each month — a reduction of 43.2% (2.0 days for people who exercised vs 3.4 days for people who did not exercise)."

Sammi R Chekroud, Ralitza Gueorguieva, Amanda B Zheutlin, Martin Paulus, Harlan M Krumholz, John H Krystal, Adam M Chekroud. Association between physical exercise and mental health in 1·2 million individuals in the USA between 2011 and 2015: a cross-sectional study. The Lancet Psychiatry, 2018;
Needless to say, staying active can greatly improve your looks and your physical health. It can help you shed pounds and add years to your life. But the habit of working out regularly can provide many more additional benefits that drastically change the quality of your life.
The enormous sense of well-being that comes with regular exercise is what motivates most people to get off the couch. Stress relief, better quality of sleep, sharp memory and improved mood – all of these are reason enough to start moving.
The psychological benefits of exercise also include a profoundly positive impact on anxiety, depression and ADHD – these are the miraculous effects of exercise on mental health. And the good news is that you don`t have to be a fitness fanatic in order to reap the long term benefits of exercise. When it comes to exercise and mental health, even a modest amount can do the trick.
Psychological benefits of exercise
Moderate amount of physical activity can have a significant impact on your mood and emotional state. Here are some of the most common physiological benefits of exercise that greatly improve the quality of life:
Better mood
Reduced stress
Improved self-image and self-confidence
Sense of accomplishment
Enhanced memory
Decreased symptoms of anxiety and depression
Active readiness instead of a passive disposition
So how much exercise do I need to start noticing these mental benefits of exercise – I hear you asking in concert? Well, not much, it turns out. For long term benefits of exercise, you should stay active at least 3 times a week for roughly about 30 minutes.
However, if your current fitness level, injury, or age prevents you from achieving this bare minimum, have in mind that even a brief low-intensity walk can do wonders for your mental wellbeing. Walking for mental health is becoming an increasingly popular concept as it has proven to increase energy levels and improve the mood just like any other form of more intense exercise.
Social benefits of exercise
On an equal note, staying active comes with numerous social benefits. Confidence is a key factor to a good social life, and one of the biggest social benefits of exercise is just that – an improved social life. When you feel good about yourself and have a positive social image, socializing becomes much more enjoyable.
Additionally, exercising in a group or participating in team sports provides new social outlets and an opportunity to meet new people. It also helps you develop better social skills and greater empathy.
Physical activity can also provide a release valve from pressure and stress, encouraging greater production of endorphins. Not only will this improve your mood, but your concentration skills as well. Consequently, improved concentration means better focus on your social and work related activities and helping you become a more fulfilled, happier individual.
Emotional benefits of exercise
It is fair to say that when it comes to exercise, we dwell so much on the physical benefits that we overlook the array of emotional benefits that stem from staying active. Emotional health is a huge part of the puzzle that creates a happy and healthy life. So it should come as no surprise that regular exercise can play a crucial role in maintaining good mental health.
Exercise therapy for mental health has proven as an extremely useful tool in easing anxiety, helping with depression and reducing stress.
But how does it work?
Physical activity leads to relaxation of the brain which helps shift our focus on better things than those making us anxious and stressed. Even more importantly, exercising triggers all those hormones responsible for good mental health, the key ones being serotonin (a lack of which can play a part in depression), endorphin and dopamine.
So when it comes to exercise and depression, activities such as running, biking and yoga have shown to be most beneficial for serotonin production and, consequently, alleviating the symptoms of depression.
Endorphins (the feel-good chemicals) are also primarily produced through cardio exercise, while dopamine is produced during and after workouts.
Finally, exercise disrupts the continuity of negative emotions. Anxiety, stress, and compulsive behaviours often exist in a staccato sequence – break the sequence, and their occurrence starts to dwindle. Cut the chain, and they reduce in frequency, as well as potency, loosening their grip on your mind. The emotional benefits of exercise are similar to that of becoming more aware through the practice of meditation.
Other reasons for adopting an exercise routine
It is well documented that grounding oneself in a routine can have a positive effect on mental health. That is why unemployment, retirement and unlimited spare time are often detrimental to sanity. When the mind lacks a structured day, it starts to dwell in the abstract.
And here is where working out comes handy. You can have your daily session serve as part of a routine. Tie around it other activities such as taking a shower and preparing a healthy meal, and you have an additional anchor. If you need extra motivation, just read these motivational workout quotes.
Furthermore, one of the long term benefits of exercise includes acting with intention. Having in mind that it is not a compulsory activity, but one which requires effort, it can easily condition you to act by intent and volition, instead of inertia. Which is one of the most important mental benefits of exercise.
Conclusion
The link between exercise and depression, anxiety or general stress is well documented. Next to pharmacology and meditation, it is the only notable treatment that directly influences the physical state of the brain.
The mental benefits of physical activity are measurable in a clinical setting, and therefore valid for consideration. Regardless of whether you struggle with something or simply want to employ preventive measures, the effects of exercise on mental health are undisputed. Fortunately, staying active for three days every week is all that you need in order to enjoy the mental benefits of exercise.