This article goes over some of the most necessary features that you have to have in mind when choosing a treadmill for seniors. Efficient, sturdy, and pricey, the treadmill is a piece of equipment that you buy once and use for many years down the road. So what is there to consider before making your order?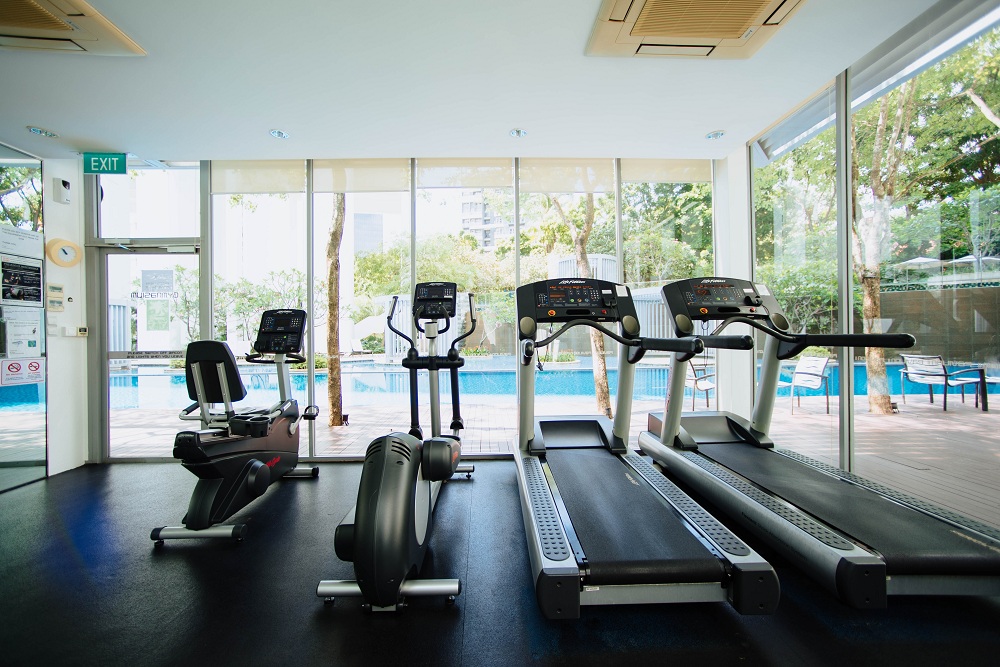 Researches have confirmed that considering a 40-minute walk every day can drastically lower the risk of cardiovascular and respiratory diseases, help in reducing aging, help maintain better mobility and attain a better working metabolism, especially when compared to a person who follows a sedentary lifestyle.
Besides, it is also a well-known fact that walking, jogging, and running are one of the best cardio exercises for people of all age groups. The benefits are even more astounding for seniors and older people, and one of the best workout equipment items that can help you with your walking regimen and active cardio workouts are treadmills.
How to choose the best treadmill for seniors
There are several treadmill brands and variations available on the market with high-end features such as real-time result tracking and sync with apps, preset workout programs, daily workout analytics, fancy led screens and so forth… But while these features and advanced functionalities can spice up your daily workout, there are a few basic qualities to look for while searching for a treadmill for seniors.
So let's have a look at those must-have features to choose the best and most suitable treadmill for seniors.
Well-Built treadmill that is durable over the long run
Treadmills that are built with durable and strong components tend to wear-off slowly. This will save you a lot of buck, but also keep you on a workout streak without any interruption. A well-built treadmill with the appropriate maximum weight capacity shall perform at-par on a daily run and should be capable of handling your bodyweight no matter what you are using it for, be that walking, jogging, or running.
Cheap and low-cost treadmills generally lack the desired high-end components and tend to wear-off gradually over time, thus affecting the equipment performance such as belt smoothness, motor condition, and giving inaccurate measuring. Undoubtedly, this will impact your workout and exercise routine on the long run.
Extended handrail length – Crucial when choosing a treadmill for seniors
Reduced bone density, arthritis, osteoporosis, and a variety of orthopedic diseases are no stranger to seniors and tend to occur as we age. In turn, they affect the physical stability and body balance.
Extended handrails just fit right in to counter this issue and provide better stability, safety and reduced risk of injuries while exercising and should be considered as a must-include feature while choosing for the right treadmill. Novice treadmill runners usually have a hard time getting used to the motion of the belt, so handrails allow them to progress gradually without fearing risk of injury.
Supportive cushioning
Better, improved cushioning not only provides a smooth pace, but it also reduces the adverse effect on your lower limbs.
If you prefer running or jogging, then this feature is a must-have in every treadmill and should be definitely considered while choosing a suitable treadmill for seniors. This will not only improve your experience during and post workouts but is also highly beneficial for people suffering from conditions affecting the bones, such as joint pain, arthritis, osteoporosis and so forth.
Wider belt with an incline capability
Treadmills with wider belt size give ample space, so seniors can carry on with their exercise and achieve a perfectly balanced stride throughout.
Incline capability can also add up extra workout benefits by helping you work on different muscles, providing a more diverse and challenging workout experience. Besides, it also works great when you are bored of having the same old flat walk each time you hop on the machine.
One study published in the Journal of Sport Sciences concluded that an incline of 1% accurately matches the intensity of outdoor runs.
Note, however, that the incline feature can put a tremendous stress on your ankles if you are not adequately prepared. As a rule of thumb, make sure that you can jog on the flat surface for at least several sessions before increasing the workout intensity by raising the belt.
Furthermore, the inline capacity involves an additional mechanism, which means more parts where things can go wrong. That's why it is important to consider buying a unit from some of the most renowned brands of treadmills.
Emergency stop
This feature is a must-include feature for seniors. In case if you are not feeling well while doing your daily workout, that's where the emergency Stop button comes in handy and can save you from a potentially serious injury.
In-Built workout programs and heart rate monitoring
Even though these features are not mandatory, they can be useful for maintaining a good quality workout session.
In-built workout programs provide the desired variation in your fitness program and there are plenty of programs to choose from such as those centered on cardio, distance, time, or incline laps. The list is endless indeed, and you can chose programs that were predesigned with a senior audience in mind.
Heart rate monitoring, on the other hand, can provide you with real-time monitoring of your cardio system, and its reaction to different changes in the workout session. It is a good practice to always keep an eye on your heart rate while working out, and this is especially true for seniors.
Choosing a treadmill for seniors – to conclude
No matter if you are buying the treadmill machine for light workouts, or heavy jogging and running sessions, you should not compromise with the cost and quality of the unit. If anyone needs a safe, sturdy, and well-designed treadmill, that's definitely seniors!
Most of the good treadmills come with all of the above-listed features and are available at decent prices. Think about what you require from your treadmill, carefully make the above considerations and then go for what you prefer. A good treadmill is an important investment for your health, and there is no reason not o chose the right one.