This comprehensive guide will cover the watermelon diet, and how exactly it works when it comes to short-term weight loss. We will discuss nutritional facts, different variations of the watermelon diet, and some of the things you need to be aware of.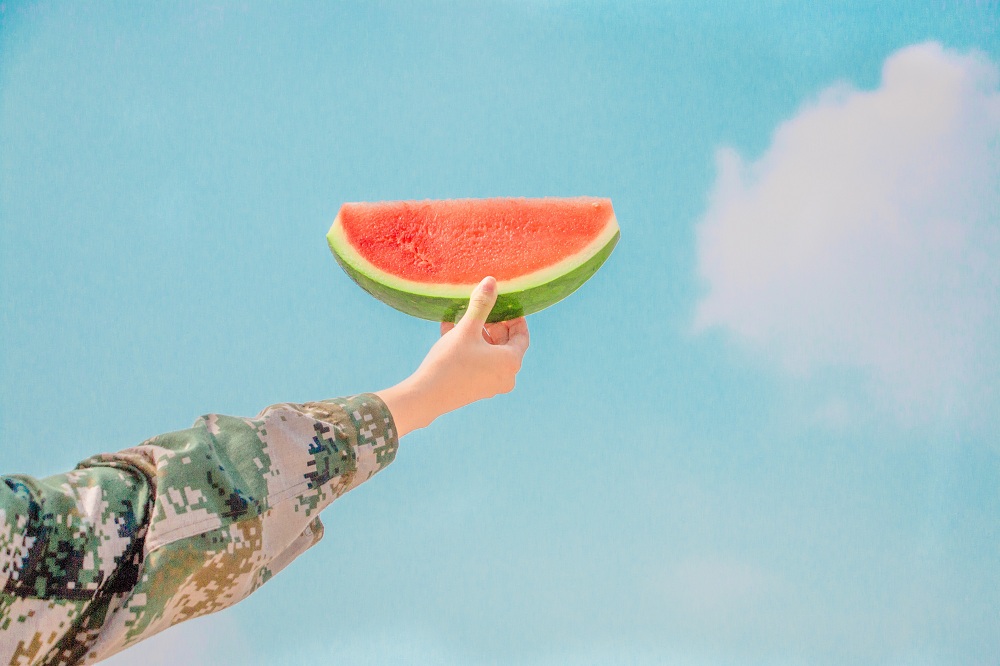 To tell you the truth, I have never been a fan or a follower of diets. Regular exercise and healthy food choices (most of the time at least) have helped me keep my weight in check. However, being a woman, and being surrounded by women who are in the never-ending search of the miracle diet, I do get quite well informed about all the latest weight-loss "crazes" that promise all sorts of quick, healthy and sustainable results.
And this is exactly how I've stumbled upon the watermelon diet. Now, as a self-proclaimed watermelon's biggest fan and worshipper, this information definitely caught my attention and stirred my curiosity about the weight-loss benefits of this amazing fruit.
To my surprise, watermelon, as I've come to realize, has much more to offer than simply being a delicious, refreshing, and nutritious summer snack. And as for the watermelon diet, you better prepare yourself for some good news.
What is the watermelon diet?
This particular diet seems to be a God's given for people who are looking for very fast weight loss results, and especially for those who want to cleanse their body from toxic waste. And this is not surprising taken that this invigorating fruit is made of 92 percent water. As we all know, water promotes weight-loss by flushing out toxins and inhibiting appetite.
Every health-conscious person has heard (and hopefully taken this very seriously) that drinking 2 liters of water a day is the bare minimum for the optimal functioning of the body. Consuming watermelon, with its high water content, is immensely helpful here, as it will greatly contribute to your hydration.
And being hydrated means a less chance of mistaking thirst for hunger and overeating. Thanks to all these health benefits, the watermelon diet has been ranked among the top wellness trends.
To wrap this line of argument, eating watermelon is undoubtedly healthy and may help you shed excess weight. But hey, I hear you asking – it surely doesn't come to simply eating a slice of watermelon and waiting for the magic to happen? You are right, it doesn't! Keep reading to find out how to reap the full benefits of the watermelon diet for weight loss.
The watermelon diet plan
The watermelon diet has few versions with different measurements and rules. You can try a full body detox, with a more rigorous schedule, or make slight changes to your diet on the long run. So let's see what your options are, and how you can add this delicious fruit to your diet.
The watermelon detox diet
The most popular version, however, is the watermelon detox diet. It is actually the first stage when you eat only watermelon for three days. What happens during these three days is that you cleanse your body by flushing all toxins and waste from your system. For the next six to ten days, you resume your normal eating patterns or you gradually add other types of food to your diet. You keep the watermelon though.
The long term watermelon diet
As an alternative, you may have two balanced meals a day and just add a slice or two of watermelon as a snack in between. And this is what is called the long-term watermelon diet plan. This can be continued for as much as one month, but make sure to consult with a medical professional in case you notice unusual symptoms.
The short term watermelon diet
As for the short-term watermelon diet plan, which lasts only five days, you add a slice of watermelon to all of your meals. Obviously, these meals are lean and light, containing only whole grains, monounsaturated fats, lean meats or fatty fish.
It sounds quite simple right? But how does it work and what are the results?
How does the watermelon diet work?
Whether you choose the three-day watermelon cleanse version (also called watermelon fasting), or one of the short or long term variations, this diet can provide quick (albeit short-term) weight loss. Let's have a look at the watermelon nutrition facts to understand the process.
Watermelon Nutrition facts
As I have already mentioned, watermelon consists of 92 percent of water. As a result, one of the watermelon benefits for weight loss is that water helps with curbing the appetite. But why not just drink water instead, you might ask. Well, because the processes of chewing and swallowing give us a filling effect, a sense of satiety, and the fiber content (6 grams in 100 grams of watermelon) keeps us fuller for several hours on end.
As for the dreaded carbohydrates, one slice of watermelon contains 11 grams. Its glycemic load is very low, which means that it doesn't cause blood sugar levels to spike, thus preventing cravings that lead to weight gain. Additionally, with its 0% saturated fat and only 6 grams of sugar, it is an ideal choice if you want to shed pounds.
Watermelon diet results
So, the watermelon diet for weight loss will definitely provide the so called "quick fix" when it comes to slimming down, which is not necessarily a bad thing. Although it does not constitute a sustainable change of your eating habits, it will give you the jump start and motivation to keep going by properly adjusting your food choices.
And, unlike many other quick fixes, it will actually reset you system without substantially depriving it from all the nutrients it needs. So, the result you get is a cleansed, detoxed and a few pounds lighter body. Not bad for a quick fix right?
Now that I have actually given a stamp of approval for this "fad diet", which I don't do lightly, let me explain why I believe that the watermelon diet (and I have especially warmed up to the cleanse plan) is worth giving a try.
Watermelon benefits
Watermelon is extremely nutrient-rich and packed with the following vitamins:
Vitamin A, which aids healthy vision
Magnesium, which helps muscles and bones
Vitamin B-1, which helps the process of converting food into energy
Vitamin B-6, which the body uses to create red blood cells
Vitamin C, essential for tissue growth and repair
Potassium, which plays a key role in maintaining calcium in the blood and monitoring the blood pressure
Watermelon is also an excellent source of lycopene, an antioxidant that helps protect against cancer, heart decease and other conditions. One study published in the Frontiers of Pharmacology states that "Lycopene may improve vascular function and contribute to the primary and secondary prevention of cardiovascular disorders."
Furthermore, compared to other food, watermelon contains significantly higher amounts of citrulline, an amino acid that has a prominent role in proper blood flow.
And even watermelon seeds are worth keeping. They are easy to roast as a healthy snack rich in magnesium and iron.
In conclusion, considering all health benefits of watermelon and how this fruit can help you lose weight, there are certain things that must be addressed when it comes to the watermelon diet.
A word of caution
It is fair to say that this diet is very restrictive and does not include sources of protein; although, due to its short "life-span", it is unlikely for a healthy person to experience any harmful effects.
People with health issues and pregnant women should avoid the watermelon diet as the amount of water consumed in the course of it can cause bloating and diarrhea. Also, as the watermelon doesn't contain fat, an essential nutrient, and people whose health conditions require special diets, such as diabetes, should steer clear from this diet.
We have written previously about another "Fad diet" where the amount of protein and fat is higher when compared to the watermelon diet. If you want to take a look, you can read our lengthy guide on the hard boiled egg diet.
This one, in contrast, is more of a detox diet, so it is definitely not intended for long term changes in your nutrition habits. So in order to avoid situations when potential risks outweigh all the amazing benefits of watermelon, by all means enjoy the fruit but make sure you also consult with a medical professional.