January is half way over, and New Year's resolutions are finally fading away. Doesn't sound entirely pleasant, but that's the reality of it. It seems as though the biggest stride forward that one can make in terms of New Year's resolutions is the ability to handle failure and disappointment. Otherwise, it's a cascade of frustration- a real mood killer after the euphoria that comes along with celebrating a fresh start.
At least that's how statistics treat the fitness related goals. And my experience, in all the fitness venues I've had so far, tells of a similar symptomatic curve.
Majority of people who share a desire to improve some aspects of their physique have the information and means right in front of their fingertips. Few Google or YouTube searches and you end up sufficiently educated on how to improve strength, flexibility, speed, and increase or decrease weight.
But deciding what advice to follow becomes an excruciating exercise in frustration. Many methods contradict between themselves, and not everyone has a clue on how their goals relate with any type of exercise or diet.
Out of all the people I've coached, and all who read my reviews and asked for an advice, hardly anyone had a clue. What was easy for me to elaborate, would took them months if not more to learn on their own. And we are talking basic principles here.
And so it happened that in light of their need, I saw an opportunity.
The passion I have for fitness, combined together with the love my partner and I share for product creation, gave birth to the idea of launching our own fitness program.
This one, we declared, would be revolutionary in the way that it takes any average Joe and Jane, and turns them into a CEO of their fitness. The self-serving program; the easiest one to follow…  Something that would turn out to be our sole focus for months in a row.
The making of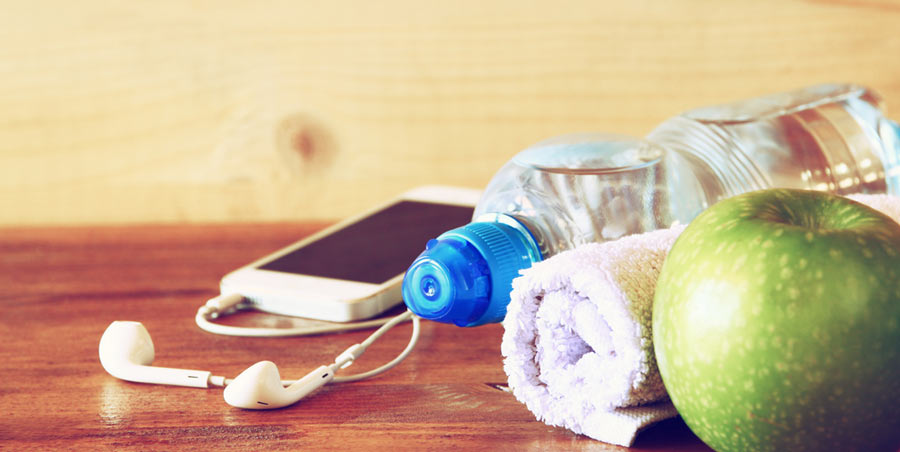 Being in its final stages of preparation, I feel confident sharing the news.
It took more than six months to put all of the pieces together, and tie them with a shiny ribbon on top.
I returned to my workouts some time ago, and recruited my fiancée to come join me as well. Eventually, her sister ended up on board also. The three of us, if you end up seeing the program, will appear in different videos throughout the workout.
It meant that all of us have to be in shape. We dedicated to eating healthy and working out, the end result of which turned out to be decent and satisfying enough.
I had the concept of the workout a long time ago, but every once in a while a new idea would surface. The more we worked, the more ideas seemed to flow. And this took a dramatic toll on every deadline we've set.
While I was preparing choreography and the nutrition plan with my fiancée, my partner worked on the design and coding aspect of things. His job was equally challenging. Struggling with a puzzle on his own, he was creating the most revolutionary fitness platform- a string of algorithms that would tell you what to eat and what to exercise based on your personal inputs and preferences.
And if this broad description was the frame, you can imagine how much detail there was looking for attention.
We worked on our own, and opted for the DIY approach. Even the lightning was homemade, in what became the biggest DIY project any of us have ever attempted. A three point lightning, with a combined output of over 3000 watts. A piece of art really.
In light of this, we learned volumes about video production, and editing respectively. We even bought or borrowed professional and semi-professional cameras and practiced shooting.
It was around this time that all of our other projects were put on the side. This site stopped producing new content, and I had my fiancée writing the Cize workout review after ton of e-mail arrived during the last three months asking on advice about the workout.
We were stuck choosing clothes, calibrating movements and choreography, preparing easy to follow recipes and taking pictures, testing and surveying readers on what they most want from a workout program.
We also asked for advice from a list of fitness professionals, and learned to take clues from other workout programs by paying attention to reviews.
Everything we did, and everything we interacted with, ended up shaping the program as a whole.
Announcing Fitness Updated
A product is judged based on the problems it solves.
So let me start right away and introduce what you will end up knowing as a real problem solver in the fitness world.
Fitness Updated will be an online platform where users sign-in and have access to a customized schedule after completing a short quiz on where they are, where they'd like to be, what effort and means they are willing to invest.
Shortly after a schedule of exercise and diet appears, created by a computer algorithm. The workouts will be in the video format, so you will see us sweating along your side.
As far as guidance goes, the user will be presented with a lot of UX friendly and nicely designed sections where he will always know what to do next and there will also be voice guidance during each workout from a professional narrator.
Before and after each workout, personalized guidance will also show up, courtesy of our perceptive algorithm.
What I consider to be a huge milestone of personal fitness is the ability to keep motivation high. For that purpose, the program uses creative ways to help you stay motivated, by tackling possible pitfalls, and reassuring you along the way.
Fitness Updated will be your personal fitness playground.
We love you for reading this (A giveaway)
We do, really. It shows that you care enough for this site and the brand we tried to build over the years.
So to return the favor, here is small token of gratitude.
For all of you reading this, we give you Fitness Updated for 50% off the promotional price once it's out, and even offer a chance to win a free access.
Help us share the word by pressing one of the buttons bellow, and leave your e-mail address so we can deliver the goodies once the program is live.
The exact date of the launch is still being determined, but expect everything to roll out sometimes around the beginning of March. The regular price- and this is another consideration of ours- will be so much lower than other workout programs that people don't have any excuse to start with their fitness transformation.