There is a new trend in the market of fine jewels – one that is changing an industry. Few people know about moissanite. An engagement ring is not something that you buy often, and once you do you get to learn things like refractive index, rate of fire and brilliance… Somewhere in between your research on what to buy, you end up discovering moissanite.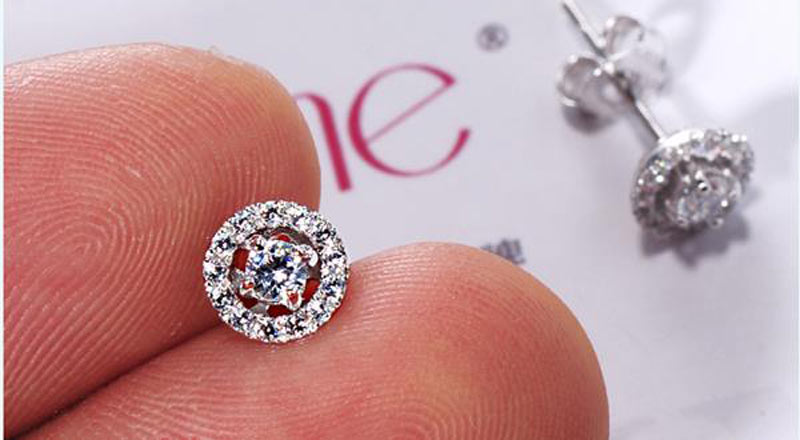 Needless to say, you are blown away. Moissanite is overall better looking even than a diamond; it is every bit as durable and multiple times cheaper. Brides and grooms-to-be asked, it is the discovery of a century.
Yet, since its introduction in the mid-ninetees, this trend had a hard time catching up. Though everything changed when the internet gained traction, and information started flowing. Nowadays, marketing combined with the actual properties of this gem stone sells tens of thousands of jewelry pieces per month.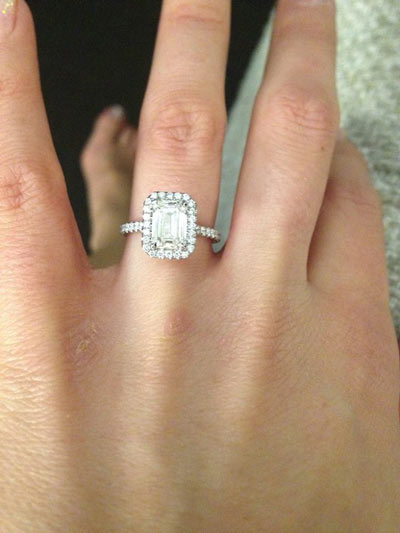 The company that produces the finest moissanite, Charles and Colvard, sells items on the internet with the help of few giant online retailers. Moissanite exclusive stores exist in the dozens and more and more customers report about their satisfaction by posting pictures on Instagram and Pinterest.
Moissanite engagement rings are visually more noticeable than any other. They sparkle and shine with such potency that perfectly symbolizes everlasting love. In addition, structural toughness and hardness grant them such endurance making them virtually indestructible.
What is even more important is the symbolic that is buried several layers deep- a moissanite ring, unlike diamonds doesn't represent oppression to third world countries. For you see, most diamonds arrive at the market coated with suffering that the cartel like industry of diamonds inflicts on developing third world countries where most of them are discovered. Moissanite doesn't come with that. And if you see the rapid shift of trends around the world, it is not impossible to predict that diamonds might one day become a symbol of something that most of us are not very proud of.
Many Hollywood stars and people from the entertainment industry started wearing moissanite jewelry. So much so that Pinterest and Instagram are filled with their pictures. It is an emerging trend that only goes upwards.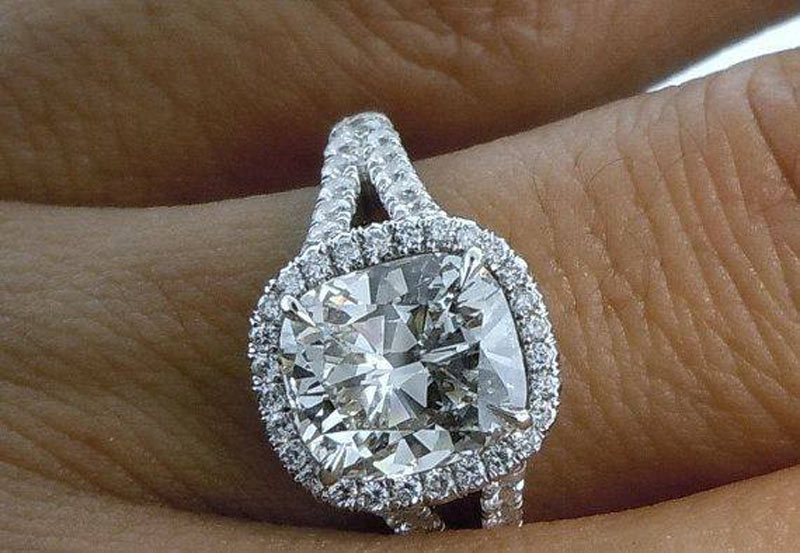 Sadly though sales are confined mostly in US, where buying a moissanite engagement ring is as easy as buying groceries online. Across the ocean, there is more money to be paid on import duties and secure shipping that buying the moissanite ring would mean paying nearly double of its value.
Regardless though, the trend is growing every year, so much so that sales double in volume every once in a while. Buying a moissanite ring has slowly become the alternative of buying a diamond. It is stunning, everlasting, comes in many shapes and sizes… On the other side it doesn't represent something that you have to turn your head away from, and is much more affordable.
Enjoy these beautiful pictures and see for yourself why this gem stone far surpasses any others when time comes to pick one. It is indeed, as people use to say, born from the stars.