This is a review from the mini-series we are currently publishing, of the Vertical Plyo workout from Asylum Vol. 1, a Beachbody release. The goal of this series is to familiarize you further with different workout videos from the Beachbody programs, so you can combine them better when creating customized schedules within the Beachbody on Demand platform.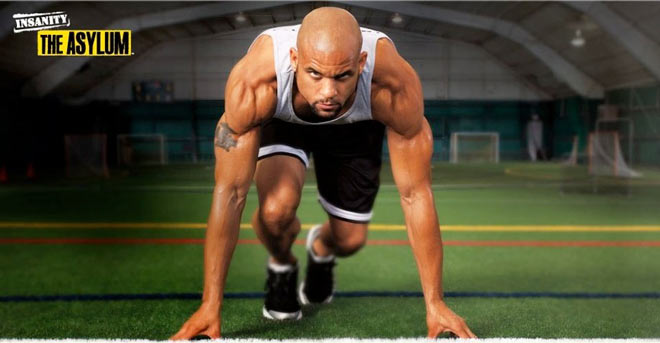 Also see our extended Beachbody on Demand review.
Here is the thing about Plyo workouts- they are hard. Mostly because they target your lower body, which is fairly underdeveloped for most people; and partially because they are performance based, aiming to make you more explosive, able to jump higher, gain superior control over your lower body.
The goal is achieved by continuously targeting the same muscle groups, repeating exercises intended to provoke stress by short twitch muscle contractions- power and explosive moves- and working on your vertical movements.
Now to translate this in English, you are going to jump a lot, and repeat boring exercises while counting one set of reps after another. Needless to say, Vertical Plyo form Asylum is changing that at its core.
Here is what a good plyo workout should incorporate:
A lot of power jumps, and a way to measure how high or far you perform them.
A lot of repetitive movements
In between exercises that not just necessarily target your lower body, but touch other muscle groups as well, thus taking off some of the load and making you last longer
Cardio-jumping moves in order to work on your endurance as well
A huge palate of moves in order to stress your lower body from multiple angles, thus achieving better results
Some kind of obstacle in order to make simple jumps harder to execute, thus gaining superior control over your body, as well as adding extra stress and contractions on the muscles
Vertical Plyo achieves all of this, by incorporating the ladder, the jumping rope, and lots of cardio exercises in between. There are also a small number of exercises that target your chest arms and shoulders, so you will be able to work and improve on your overall power as well.
As Shaun T says, plyo power is not from doing vertical work only.
This, right here, is the hardest, shortest, and most effective plyo workout I've seen to date. It is also the best fun you will have with your body while doing plyo work.
As for results other than performance, what can I say… It will drain all the fat from your things, glutes, butt, calves and lower abs. Shredded muscles for months to come, even after you stop working out.
If you're looking for something easier, we got you covered with this Cize review.