This is a review from the mini-series we are currently publishing, of the Max recovery workout from Insanity, a Beachbody release. The goal of this series is to familiarize you further with different workout videos from the Beachbody programs, so you can combine them better when creating customized schedules within the Beachbody on Demand platform.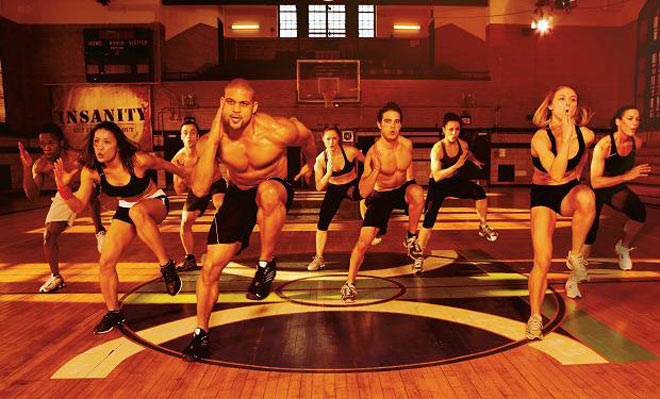 Also see our extended Beachbody on Demand review, and build yourself a custom schedule using the info shared within this mini review series.
Covering some of the workouts from Insanity and Asylum, you will notice that there is not a lot of stretching, nor static exercises involved. Quite a lot of cardio, some seriously demanding ab workouts, and dumbbell routines that kick ass.
Max Recovery is something else entirely. It will work on muscle groups you didn't know existed, and give you a break from a cardio centric weekly routine. It is perfect to insert this workout video in a fat loss program once per week.
Here is what Max Recovery serves for:
Slight break from a cardio centric routine (you will need one)
Targeting your muscles with a series of more static exercises, as well as some resistance moves that include no cardio elements at all
Flexibility moves (lots of them)
Resistance moves targeting your legs, chest, arms, shoulders, and back
Your core being stimulated throughout the entire workout
A lot of plank moves, and a lot of slow moves where you will be doing some serious shaking
All this to provide you with a superior resistance routine, that also rejuvenates your body from the cardio sessions you've been putting day in and day out.
As you see the Max recovery video can be a perfect match for your otherwise cardio program. Once per week, you can do this in between heavy cardio or plyometric stunts (like for example Speed and Agility and Vertical Plyo from Asylum Vol. 1), and see to it that it is placed somewhere in the middle of each week (say Thursday, as Shaun T does with the Insanity schedule).
You will love this workout because it is fun, intense, and targets a palate of muscle groups in a way that is not seemingly challenging at all. Your body will usually react very well on this, gaining more definition and strength, as well as control and balance.
I would recommend this one for every custom schedule you end up building, if it is somewhere above intermediate level.
If you're looking for something easier and are into dance workouts, check out the Cize dance workout, we wrote a review about Cize workout.