Making lifestyle changes, updating your life, it is all about finding the systems that work. I for one share an obsessive fascination with systematically approaching almost every area in my life.
Being healthy, fit, energetic is not an exception. It is interesting though that albeit all my efforts to construct a routine of my own, I accidentally stumbled upon this program that ended up changing a considerable part of the way I do things now.
Now let me tell you the idea in this short article, and introduce you to something quite extraordinary.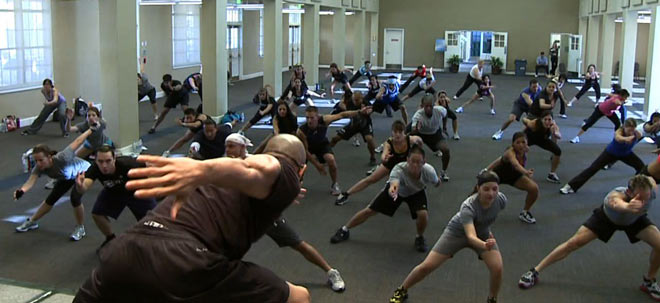 The Insanity workout quickly made a name for itself in the fitness world. The promise of looking great in just two short months seemed almost too good to be true, and it resonated differently with many people.
And it's now available for streaming via Beachbody On Demand. Long gone are the days of dvds. Find more in this Beachbody on Demand review.
On the one side of the fence there were those who fell in love with such a promise, quickly rushing to get the exercise program, and on the other there were those who were skeptical enough not to try it and wait for the results, if any, that other people were going to witness.
I was partially a member of both teams, being both amazed by the promise as well as skeptical enough as to question it to an extent. Though I was intrigued by the challenge aspect of it that was so advocated and even apparent with those who tried the program.
It seemed like this program was for real, and not only that but it started to create a vast following that advocated the benefits, and most of all challenged us who still haven't tried it to take a shot like it was something beyond our abilities.
This made me interested enough, and I ordered the package ready to start. It turned out to be one of the best things I did in regard to fitness.
1. Challenge
If you are a challenge seeker, than I cannot recommend you this enough. Imagine the sum of all things you did that were challenging in the sense of physical investment. This will top that for sure.
You see, it looks like the promise of getting yourself in the best shape of your life was not made up just like that. You got to earn it. I've been playing sports and being enamored with fitness the bigger part of my life, but pushing that play button still gives me the chills. It's that intense.
2. Lowered body fat percentage
Week one and you will notice a great difference in your body composition. The fat literally melts away. And this is not some flowery prose I write as to woo you into buying this workout, but it's the amazement I had the first week speaking on behalf of me now. You will see muscles you didn't knew existed. Sure not a lot of muscle gain is about to be noticed, but the fat melting away, you will be able to see muscle definition like never before.
3. Discipline
Though you will get fitness discipline and a habit for endurance, the discipline that you are about to notice forming the most is mainly one of the mind. I was amazed by how much will power I've harnessed doing the workouts. The tougher the exercises become the more mental focus and discipline you discover in you.
4. Balanced sleep
In two months of doing the Insanity I never had a day where I was unable to sleep. It's like you fall asleep the minute you put your head on the pillow. Enticing, huh?
5. Improved posture
This is mainly due to the stretches and yoga poses, but also due to muscle gain in areas you never experienced muscle gain before. Those tiny muscles on various parts of your body get strengthened and this helps your posture to be quite improved.
6. Detoxification
It's no wonder that you will lose toxins, since you will sweat a bucket each time you do the exercises. I was amazed the first time I did the fit test (day one of Insanity) about just how much sweat came out of me.
7. Decreased risk of injury
This is great if you are an athlete, but even doing some recreational activities during the weekend you may be prone to injury. Insanity however minimizes the risk of injury since with all that stretching and intense exercises, your joints will gain quite more stability, and the muscles surrounding them, now strengthened, will help in many situations where usually the joints take the hit.
8. Improved agility
You will be far more agile than you used to be before doing insanity. The reason for this is because of the fact that almost all exercises are of a compound nature, and there is a lot of cardio mixed in, so your body is getting used to the speed and accuracy of performing each and every move.
9. Improved flexibility
I never even knew how stiff I was before trying Insanity. The yoga poses and the stretching make you more flexible than you can imagine, and you will gain a spectrum of movements that weren't available for you before.
10. Increased speed
All that muscle definition, all that fat loss, all that agility and flexibility, will make you a fitness powerhouse. Here is a test: Try measuring your personal best time running a mile. Then try again after finishing the program. For me, being a recreational 5k runner, Insanity brought my game to a next level.
The Insanity workout is a fitness routine comprising almost all fitness elements and producing results beyond what you can imagine. However it comes with a task- you have to earn your results. I completed the Insanity workout myself, and am now doing it day after day (spoiler alert- it is really addictive).
If you are interested here is the Insanity workout review that I wrote, describing the exercise into something over 5000 words. It's currently the biggest insanity workout review on the net. You will find many tips and questions answered over there.
The Updated lifestyle requires updated routines. And this is as far as it can get.