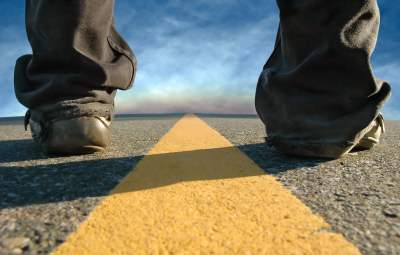 So you like running, huh? Well, if you're reading this, then chances are you can't get enough of it. Or at least you are headed in that direction. Anyway…
Those who feel the competitive spirit as an imminent part of their personality are probably not satisfied with the miles passed only. Yes, sure, running calms in a way, the health benefits are numerous, or to cite an old Nike commercial: "Left this world and come back changed. I am addicted".
But reading this, you probably find all that not enough. You want more.And that's good, you've become addicted. Addicted on something healthy and fun.
So the question is what can you gain from this 5k race? How this race is going to manifest on your way of living, your lifestyle, mindset. I've came up with a couple of things, and would love to let you know what I've experienced, and what makes this race (and more so, the preparation for it) such a jewel.
Because, believe me, running a 5k is one of the best things you can come up with. Marathon and even a half-marathon can be challenging thing to do on the very start. So a 5k run is probably the best fit.
But first of all, what 5k stands for? Simple. Five thousand meters or five kilometers or a little over 3 miles to sum it up.
For those who don't know anything about running or at least never measured themselves in kilometers or miles passed, there is not much to know. This distance is not something that cannot be achieved even by those who never ran before.
On the other hand this milestone is not that naive at all. For some finishing the race is not enough. For those on the other hand who have different goals in mind, like losing weight, or solving some other health issues crossing the line is fine, no matter the time. But some go just for the challenge alone, and want to prove to themselves, as well as to others that they can lower the finishing time, and set the bar higher. For them, the new p90 workout will come handy as a preperation workout.
So, why should you consider running a 5k ?
Inevitable Self Improvement
First of all there is the milestone that you've promised to reach. Finish the race – even by crawling if necessary. Or finish among the first hundred. Or finish and take a stand on the pedestal. Whatever you are up to. And promising yourself that success, that marked goal ahead of you, you are witnessing a new unexplored part of your nature, fitness and athletic life. Nothing will ever be like before. You will be different.
Trying to reach that goal may force you to run even on days when you not feel like it, it may force you to pass your comfort zone if you are up for the time challenge. And this alone marks a new era in your workout schedule.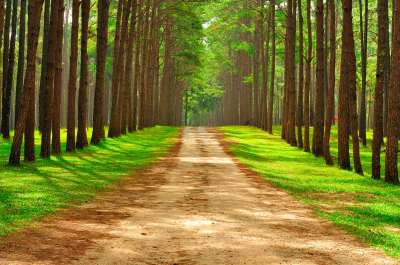 I remember going across my comfort zone of running fast for over a mile. It was then when I realized for the first time that I can do much more. I remember measuring the time for the first time, and trying to beat it the next day. What a race that was.
It's really an adventure worth exploring. But running a 5k is not just about the milestone, there is much more to it even before you set your foot on the start line.
As you set your goal, the next thing you will come to realize is the commitment you give to yourself and others. Seeing yourself going through all that training, and letting others witness it as well, makes you hungry for results – no matter whether that is just the finish line, or the numbers on the stopwatch. And that commitment will push you far and beyond.
Noticeable change in your mindset
The change that you are about to witness in your mindset will be surprising, and you will feel it more and more as you progress through your training. You will face doubts, have bad days, witness progress first hand, even have to fight injuries if they come. And if you are not used to running as a form of exercise, they will come for sure, believe me, but that in a different post. This one is about the pros, remember?
Participating in a race, and even participating in the preparation for the same, makes you hungry. Hungry not in the way of craving for food, but hungry more in the sense of wanting more from yourself, your will power, your inner drive.
You are not only racing with others, but constantly racing with yourself. That's the hardest, and yet, the funniest race you can ever participate in. Make no mistake – you will win every time, win against the old you, win against the habits, win against yesterday.
But enough of that. What else can you get out of it and what other benefits can you experience?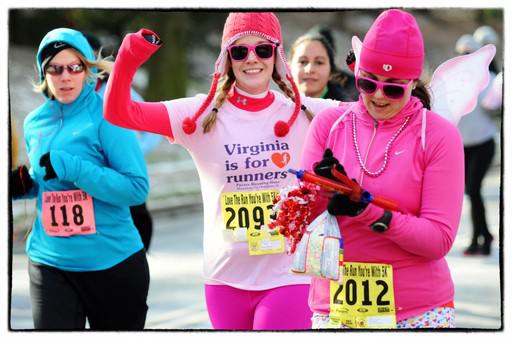 Social Aspect of Running a 5k
Well for change, you are going to meet some interesting people that are already on the same train you are about to board. Learn from them, have fun, interact on daily basis. Because I guarantee you: runners – they are quite the community. Get ready to meet some interesting people while you count the miles each morning.
Numerous Health Benefits
This race is different from the harder, longer ones in the way that it's faster, and takes quite less time. That alone makes you lose more weight faster, and tone those muscles, while giving your cardio system a blast.
It's proven that engaging yourself in a low cardio activity that lasts more than twenty minutes can raise your cortisol levels and then we are not talking about weight loss anymore. And since you are about to force yourself to pass the finish line something close to twenty minutes, this is the perfect fit. More so that your adrenaline levels are high, and your body is facing a big anabolic reaction.
Running a 5k will add to your strength, stamina, endurance, agility, improve your general fitness a lot, and give you energy you never thought you had.
Have you ever ran a 5k before ? Share your knowledge and experience in the comments bellow.
Read the other parts of the Beginner's 5k Running Plan series: