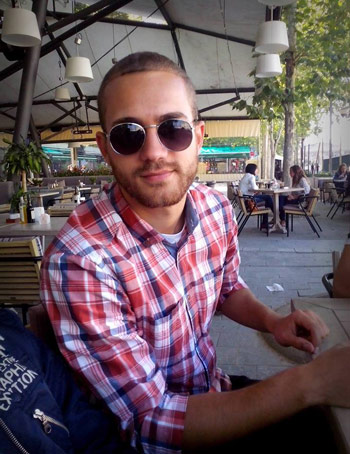 My story begins five years ago when I dropped out of college (studying violin at the time) and went to Oahu, Hawaii. Playing the violin was indeed a significant part of my identity, and Hawaii was a place to re-think my life.
Lived there for a while, and returned to Europe with a clear goal to start an online business.
Got in touch with my friend, and together we figured out how to start and run our first website Lifestyle Updated.
Started learning SEO intensely at the time, and grew Lifestyle Updated to 150,000 visitors per month. Some affiliate marketing here and there, and we sold products in the mid 6 figures range. With the affiliate commission, we started building a decent life each of us, and focused even more on building and growing internet projects.
Then came renoviraj.mk – a web platform for finding and reviewing handymen in a small Balkan country. Production went amazing, we learned a ton, but it failed to generate revenue. Off to something else…
We created Discovering Macedonia, and plan to dominate the incoming tourism industry in this country within few years. Currently trying to raise some funds, but vision remains the same regardless.
In between, we launched "The complete beginners guide to online businesses". Gave it away for free – introduced two additional paid levels as well. Less sales than we expected, but ton of knowledge and finally the obsession with creating products kicked in.
Nowadays, we are releasing our first big product – Fitness Updated – a huge workout program platform, combining top-notch production video workouts, nutrition, and some amazing user features and customization options. We plan to take the fitness industry by storm.
Commitment to self-improvement stays constant, and our work operations are steadily expanding. Working with Bojan is fun, and teamwork is maturing with each following project.
Currently, I'm living with my girlfriend, getting ready for our wedding day and putting priorities in place. Also reading tons of books on my nook, working out, meditating, and still enjoying SEO projects and challenges. Product creation turned exciting so I'm slowly taking the grip on that as well.