Ok, so who am I and what is Lifestyle Updated?
The two stories are hard to tell separately, so squeezing them in one breath seems more appropriate.
The story of Lifestyle Updated is the story of my life. It's a story of change and possibilities. I cannot find a way how to put it otherwise.
It starts with me dropping out of college, and going to Oahu Hawaii to work and live there for a while. And for someone who has spent most of his adolescent years diligently playing the violin, Oahu was the synonym for freedom.
Discovering fitness for the first time, reading scores of books, discovering lifestyle design, personal development… It was an energy bonanza. An experience that changed me profoundly.
Shortly after, I contacted my childhood friend, and Lifestyle Updated was born. He too was passionate about lifestyle design, and especially online projects and passive income businesses. Lifestyle Updated was to become our journey log.
We wrote about what excited us; about self-improvement, about the self-made man, productivity, health, fitness… and millions of readers stopped by throughout the years.
So who am I exactly, and what do I do for a living?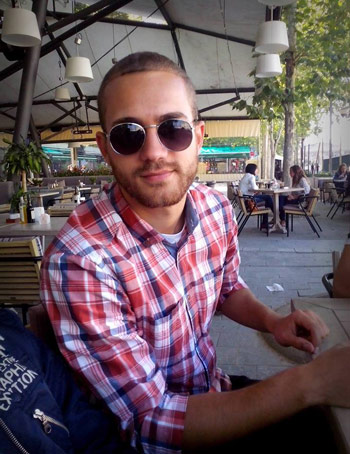 My name is Slavko Desik and I do most of the writing here.
Lifestyle Updated is just the tip of the proverbial iceberg. We started it very young (22 years at the time), and picked up a lot of skills related to online marketing.
With time, the focus shifted elsewhere, and lots of online projects where born. Some of them never really caught up, but few became mini businesses, passive earners, and a chance to acquire even more skills.
Lifestyle Updated, as well as most of our projects, didn't seem very sexy at the beginning. But sexy never happens. You have to invest your time and energy, and be passionate. Like carpeting, it's a form of work.
And when you follow your dream beautiful things tend to come in a staccato sequence.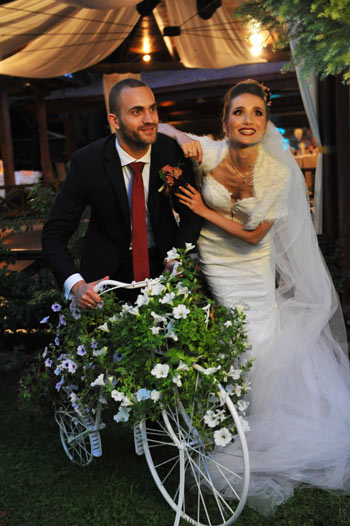 We started doing well, spread our projects, and I met a nice girl, traveled here and there, and after two years got married.
Eager to start a family, we are now trying to live up to our potential. She is graduating psychology, studying Gestalt therapy, and preparing her thesis. I try to help as much as I can.
And what am I personally up to?
Well, I enjoy my spare hours working out, reading and practicing meditation. And as far as work goes, we're launching and marketing our biggest project to date. One that dwarfs all others in significance.
What is Fitness Updated?
It's the single most important project that my friend and I have ever completed. A huge operation that took most of our life savings, as well as more than one year of our time. It's something we are especially proud of.
Remember how we use Lifestyle Updated to write about things that we love? Well, it led us into writing reviews about fitness programs such as Insanity Max 30, Cize and many others that we've tried. We reviewed popular on-demand platforms like Daily Burn and Beachbody on Demand and those massively successful products gave as a couple of ideas. Popular as they are, they are still not perfect – many features can be improved upon, many functionalities refined. And finally, after years of learning, we have the skills necessary to make a change.
Lots of people joined the discussion, and we saw an emerging demand. Most of them wrote about how fitness was hard, sometimes boring, and complained about the lack of personalization in most if not all workout programs.
I was especially involved with fitness at the time, coached for a while, and saw this as an opportunity to step up and offer something that can help.
Together, the two of us started ambitiously enough to create the best truly customizable fitness platform in the world. What came out is Fitness Updated.
It's a library of online video workouts, nutrition plan full with practical recipes, workout calendars, all tied together within a single easy to use platform. What runs the platform is a smart algorithm that understands your goals and preferences, giving you a highly personalized program.
But this is only the surface. The algorithm extends personalization further by modifying your program according to your one-click daily feedback. It also gives you personalized instructions and guidance so you can stay on track.
But you don't have to take my word for it, just try the free 7 day trial and see for yourself. No matter your fitness background and no matter your goals, Fitness Updated will far surpass your expectations.
Where to next
I will be sharing more articles on lifestyle design, healthy living, weight loss… I'll poke some interesting topics, cover entrepreneurship as well, map our journey with Fitness Updated and share all the challenges that await me both professionally and personally. There is never a shortage of topics to explore and write about in depth, and we plan to make of Lifestyle Updated a much more credible platform.